TSN Hockey's Top 10 Storylines of the Week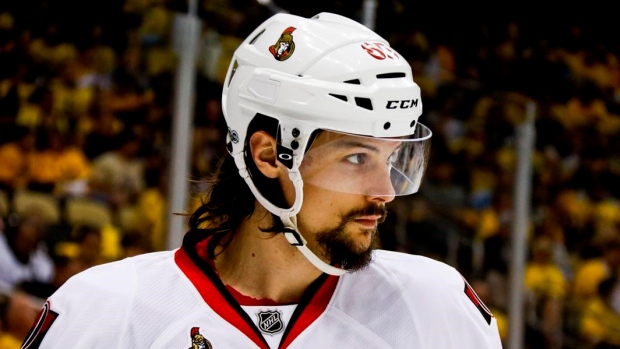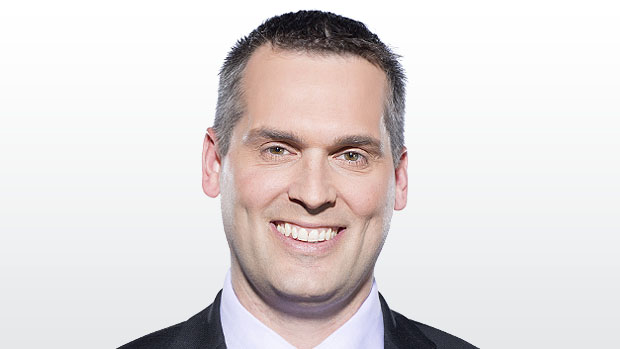 Karlsson returns, politics in Calgary, a Lightning supertar, Maple Leafs hype and more in TSN Hockey's Top 10 Storylines of the Week.
KARLSSON RETURNS
The Ottawa Senators went without a regulation loss for the first five games of the season, all played without superstar defenceman Erik Karlsson, who was recovering from ankle surgery.
While they haven't managed a win in either of the past two games, the good news for Ottawa is that Karlsson has returned from ankle surgery and doesn't look any of the worse for wear. In two games, he's contributed three assists and 10 shots on goal in 24:47 average time on ice, which is a few minutes less per game than where he was last season.
Even though the Senators haven't immediately vaulted up in the wake of his return, it's a pretty big deal when the third-best player in the league comes back from injury. Maybe not a big enough deal to have him start in the first overtime shift against New Jersey Thursday, but a big deal nonetheless.
CALGARY ELECTION
The National Hockey League which, on one hand, doesn't want players to be involved in political issues, wasn't so hesitant to get involved in the Calgary municipal election, attempting to shift voters towards challenger Bill Smith who, presumably, would offer a more favourable new arena deal for the Flames than incumbent mayor Naheed Nenshi.
Well, Nenshi won again, and the Flames are left to negotiate with someone who has established a position of not rolling over to give tax breaks to billionaires for their new arena. It was not well-received.
This doesn't make for an easy future for the Flames, who are trying to get public money for an arena at a time when the public, in general, appears less interested in offering those tax breaks. Certainly, the issue wasn't enough for Calgarians to vote for change, and it likely means difficult negotiations in the years to come.
LIGHTNING SUPERSTAR
The Tampa Bay Lightning have the league's leading scorer, and it's not that much of a surprise. Nikita Kucherov has 14 points (8 G, 6 A) in eight games, following up on a 2016-2017 season in which he ranked fifth in the league with 85 points in 74 games.
Kucherov, who is playing with Steven Stamkos and Vladislav Namestnikov, could see this kind of production when they started together last season, telling Sovsports.ru, "I had a great chemistry with Namestnikov and Stamkos at the start of the season. We understood each other very well. And then Stamkos was injured. I think those nine games were my best in the NHL."
Kucherov ascending to the game's elite probably happened last year, given his production even after Stamkos was injured, and he was ranked No. 7 on TSN's Top 50 Players before the season.
Where this really gets interesting is that Kucherov is on a grossly underpriced contract, on a cap hit under $4.8-million, but he will be eligible for an extension next summer and the Lightning may have to prepare to pay through the nose to get the 24-year-old signed long-term. Sometimes that bridge deal can be costly further down the road.
MATTHEWS/MAPLE LEAFS HYPE
It's been some kind of start for the Toronto Maple Leafs, a team that showed promise last season, but has jumped out to a 6-1 start with an astounding 4.86 goals per game, making them the highest-scoring team by more than half a goal per game.
Franchise centre Auston Matthews is leading the way, with six goals and 10 points in seven games, and that has resulted in some rather lofty comparisons.
This brilliant start has suddenly lifted the Maple Leafs into an unusual place, Stanley Cup favourites, according to the latest odds from Bodog.
Maybe that's a reflection of optimism from Toronto-based bettors, or maybe the Maple Leafs are simply the best team in the league at this early juncture. These are unusual days, indeed.
STILL SURPRISING
The Maple Leafs' start is perhaps mildly surprising, but nothing like early showings from the New Jersey Devils and Vegas Golden Knights.
After finishing 28th in the standings last season, the Devils have turned in a 6-1 start through seven games, and only the Maple Leafs have scored more than New Jersey's 4.29 goals per game.
Not only are the Devils getting production from their most established scorers, Taylor Hall and Kyle Palmieri, but the Devils also have three of the top rookie scorers in the league: D Will Butcher (9 A), C Nico Hischier (2 G, 5 A), and LW Jesper Bratt (3 G, 3 A).
Can they keep it up? They've just lost starting goaltender Cory Schneider to an injury and the Devils are still on the wrong side of the possession ledger, but at the very least they are a much more competitive, and more exciting, team than expected.
The other big surprise team has been the expansion Vegas Golden Knights, who have won five of their first six games.
A favourable schedule, including two games against Arizona and home games against Detroit, Boston and Buffalo, has contributed to Vegas' hot start, but this is still remarkable for an expansion team.
Like the Devils, the Golden Knights have lost starting goaltender Marc-Andre Fleury to injury, and they do tend to get outshot, but not by a lot, which is why Travis Yost is pretty high on Vegas' early-season performance.
FADING FAST
Two teams that were in the playoffs last season have started on an especially tough path this season, perhaps putting a postseason berth this year in doubt.
The New York Rangers have won one of their first eight games. Goaltender Henrik Lundqvist hasn't bounced back from a down 2016-2017 season, and wingers Rick Nash, Jimmy Vesey and Chris Kreider have combined for one goal between them.
As miserable as their start has been, the Rangers' only win thus far came against the Montreal Canadiens, a team having its own troubles.
Montreal's biggest concern is their inability to score. The Habs' 1.43 goals per game is more than half a goal per game worse than the 30th-ranked Anaheim Ducks. None of Montreal's returning players has more than two points this season – the only players on the team with more than two points are first-line centre Jonathan Drouin (2 G, 3 A) and defenceman Karl Alzner (3 A).
It's fair to question the talent on Montreal's roster, and goal-scoring should be a legitimate concern, but they aren't going to keep shooting 3.9% as they have through the first seven games.
Results will get better for both the Rangers and Canadiens, but they are starting the season in a hole.
TRADE RUMOURS
The Insiders say that teams are starting to come back around to the Colorado Avalanche, once again investigating the asking price for Matt Duchene, who is tied for the team lead with seven points (3 G, 4 A) in eight games.
Even with Duchene playing well, it appears that the Avalanche are still considering a Duchene deal and that apparently is Duchene's preference at this point.
Another player who is finding his way into trade rumours (as I suggested might be worthwhile last week) is Montreal forward Alex Galchenyuk. The Pittsburgh Penguins were mentioned as a potentially interested team.
One more early trade rumour was that the Los Angeles Kings could consider moving one of their top four defencemen, with Alec Martinez and Jake Muzzin potentially drawing real interest around the league. Muzzin, in particular, would surely command a nice return.
J.T. BROWN
Tampa Bay Lightning winger J.T. Brown was a Top 10 Storyline last week, when he raised a fist for the national anthem, but there hasn't been much in the meantime because Brown has been a healthy scratch ever since.
This isn't necessarily unusual. Brown had six points in 64 games last season and didn't play well in the one game that he dressed for this year. The Lightning were also winning with him out of the lineup, so it fits with standard hockey behaviour to not change a winning lineup, but Brown's absence was at least a little notable, and then he put out a statement.
Maybe this is nothing but, from a distance, it did look like that statement could possibly have been a pre-requisite to Brown getting back into the lineup.
Now, it turns out Brown was still a healthy scratch for Thursday's win at Columbus, but this was always going to be a complicated situation for Brown, especially because he's lower on the depth chart and his absence can more easily be attributed to a hockey decision.
DRYDEN ON CONCUSSIONS
Former NHL goaltender Ken Dryden has written a book, Game Change, and in it discusses how to limit brain injuries in hockey.
Dryden's two-step plan to limiting brain injuries is to penalize hits to the head, which is an established idea, but also to eliminate the notion of "finishing your check", which allows players to be hit even after they have given up the puck.
This comes at a time when concussions are more and more a central issue in the sport. Boston Bruins goaltender Tuukka Rask, Vegas Golden Knights goaltender Marc-Andre Fleury and Edmonton Oilers forward Leon Draisaitl are among the players to be sidelined currently because of a concussion.
GORD DOWNIE
The lead singer of The Tragically Hip, the quintessentially Canadian band, died this week at the age of 53. The Hip were the soundtrack to many hockey dressing rooms for many years and while Gord will be missed, we are fortunate enough that his music lives on.
Many Canadians have their own Tragically Hip memories. I was always a fan, and was an easy mark for all of their hockey references, but also never to the level of real diehard fans that I knew. I only saw them live once, but it was with someone I loved, and I will always cherish that memory.
Scott Cullen can be reached at scott.cullen@bellmedia.ca