TSN Hockey's Top 10 Storylines of the Week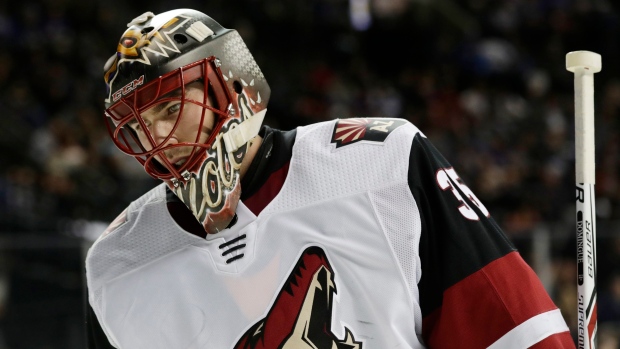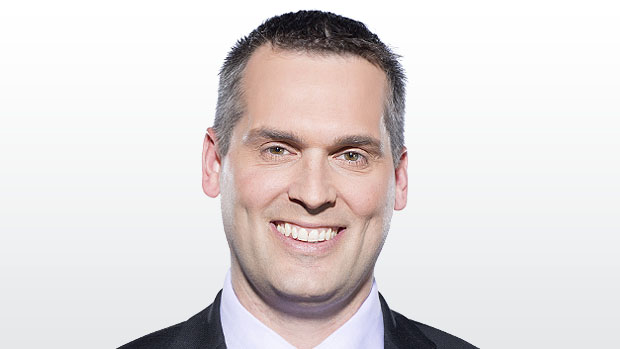 The Coyotes struggling, Vegas keeps winning, the rookie class, Lightning, Shipachyov and more in TSN Hockey's Top 10 Storylines of the Week.
COYOTES UGLY
Maybe it shouldn't be a big deal that the Arizona Coyotes, a team that finished with 70 points last year, tied for 27th overall, are winless through their first nine games of this season, but these Coyotes didn't enter the season with plans to tank.
It's one thing to be a team that sees the writing on the wall and makes a concerted effort to get to the bottom of the standings; it's another thing altogether to want to win, make moves to assist in that effort, and still end up on the wrong end of the standings.
Through nine games, the Coyotes are 0-8-1, with an overtime loss against Vegas the only point that the team has managed to muster.
They even have the leading rookie scorer, Clayton Keller, the seventh pick in the 2016 Draft, who has 11 points in 10 games. Arizona made moves to get better in the summer. In addition to having Keller from the start of the season, the Coyotes added a No. 1 centre with their trade for Derek Stepan, and a top-pair defenceman, when they acquired Niklas Hjalmarsson from Chicago. They also hoped that Antti Raanta would be able to upgrade their goaltending.
But the overall results aren't good. Arizona has 47.1% score-adjusted Corsi, which ranks 28th in the league, and their Corsica expected-goal percentage (43.1%) ranks 29th. With Raanta missing some time with injury, the goaltending has delivered a .863 save percentage, though that's not all on the goaltenders because the Coyotes are giving up some quality chances.
As just one example of how that affects an individual player, star defenceman Oliver Ekman-Larsson has the best possession stats on the team (53.6 CF%), yet has been on the ice for six goals for and 14 against during 5-on-5 play.
Arizona's numbers should regress over time, but they have dug a deep enough hole to start this season that they are practically playing out the string already.
VEGAS, BABY, VEGAS
If a team was going to have an abysmal start to the season, it would have been understandable if it was the expansion Vegas Golden Knights. However, the Golden Knights have raced out to a 7-1 start.
Friday ends the Golden Knights' seven-game homestand, and they have had relatively favourable opposition, so the schedule has tilted in their favour, but Vegas has still found their way to win three overtime games, and own this great record despite goaltending injuries (they are down to third-stringer Oscar Dansk already) and this for a team that is barely better than Arizona when it comes to shot differentials (47.6% score-adjusted CF).
What may be most interesting about Vegas' success is that they have a really balanced attack, with 14 skaters having posted at least three points in eight games.
There is little reason to believe that Vegas is going to sustain this success – the underlying numbers don't indicate this can continue long-term – but the points are in the bank now and it helps the team get off the ground, even if they are likely to fall back as the season goes on.
ROOKIES
Coming into this season, one of the more interesting aspects when projecting top scorers was that it didn't look like there would be a lot of rookies with high-end offensive upside, at least not those expected to match the immediate output of players like Auston Matthews, Patrik Laine, Connor McDavid, and Jack Eichel, the top picks over the past couple of seasons.
Nevertheless, there have been some big scoring numbers early, with five players already producing nine points. Keller leads, but Lightning defenceman Mikhail Sergachev is a surprise at No. 2.
ROOKIE SCORING LEADERS
| PLAYER | TEAM | POS | GP | G | A | PTS |
| --- | --- | --- | --- | --- | --- | --- |
| Clayton Keller | Arizona | RW | 10 | 7 | 4 | 11 |
| Mikhail Sergachev | Tampa Bay | D | 11 | 4 | 6 | 10 |
| Brock Boeser | Vancouver | RW | 8 | 2 | 7 | 9 |
| Will Butcher | New Jersey | D | 8 | 0 | 9 | 9 |
| Adrian Kempe | Los Angeles | C | 10 | 6 | 3 | 9 |
| Nico Hischier | New Jersey | C | 8 | 2 | 5 | 7 |
| Connor Brickley | Florida | LW | 8 | 2 | 5 | 7 |
| Charlie McAvoy | Boston | D | 8 | 1 | 6 | 7 |
| Anders Bjork | Boston | RW | 8 | 3 | 3 | 6 |
| Jesper Bratt | New Jersey | LW | 8 | 3 | 3 | 6 |
| Sonny Milano | Columbus | LW | 9 | 5 | 1 | 6 |
Consider this an early look at some Calder contenders, with Adrian Kempe's recent surge vaulting him into the spotlight a little bit more.
LIGHTNING
Even though they missed the playoffs last season, the Tampa Bay Lightning entered this season with high expectations.
With Steven Stamkos healthy to start the year, and Nikita Kucherov rising into a starring role last season, the Lightning have elite talent – Stamkos (4 G, 17 A) and Kucherov (12 G, 7 A) are currently the top two scorers in the league – and it's a franchise that had been to the Eastern Conference Final and Stanley Cup Final in 2016 and 2015, respectively.
Just as the Coyotes can't possibly be as bad as their terrible record, the Lightning can't be as good as their brilliant 9-1-1 record. They rank 11th in the league in score-adjusted Corsi (50.8%), but are really making hay on the power play, where they have scored 14 goals in 11 games.
SHIPACHYOV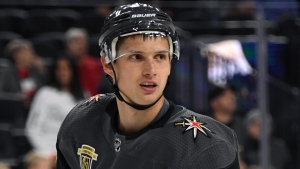 When the Vegas Golden Knights started acquiring talent in the offseason, they signed 30-year-old Russian centre Vadim Shipachyov to a two-year, $9-million contract. He finished third in the KHL last season with 76 points in 50 games, and for a team that was expected to need help scoring goals, it made sense to take a chance on Shipachyov.
When the season started, however, Shipachyov was demoted to the AHL, where he didn't play, but the expectation was that it was merely a bookkeeping move, involving a player who didn't require waivers, until Vegas cleared out some contracts.
Except that didn't happen. Vegas kept winning and it took some time before they brought Shipachyov back to the NHL. He scored in his first game, but has played just 31:45 in his first three games and now the Golden Knights have given Shipachyov permission to discuss possible trades with other clubs.
Maybe he can't play at NHL pace. Maybe it's too much of an adjustment for a 30-year-old. But it's hard to make that determination based on minimal ice time in three games.
Finding a home for Shipachyov elsewhere becomes a challenge, too, because the expansion team has decided that they don't need him and that means that an established team will have to take a bold swing if they are suddenly going to take that contract off Vegas' hands, and give up assets to do so.
GOALTENDING INJURIES
It's been a tough start to the year for NHL goaltenders. Not only are there more goals (6.10) per game being scored this season, but there have been quite a few significant injuries too.
Arizona's Antti Raanta, Boston's Tuukka Rask, Florida's Roberto Luongo, New Jersey's Cory Schneider, and Vegas' duo of Marc-Andre Fleury and Malcolm Subban are all on the injured list.
It's not necessarily a trend or anything of lasting significance, but with starting goaltenders getting hurt, it is easier for the league to generate more goals.
EAVES
Anaheim Ducks winger Patrick Eaves was diagnosed with Guillain-Barre syndrome, an auto-immune disease that attacks the nervous system. It can be very serious, so it's good that it was caught early, and Eaves appears on the road to recovery.
CUNNINGHAM
Former pro hockey player Craig Cunningham had his career abruptly ended when he had a heart attack on the ice. TSN's Ray Ferraro has known Cunningham for years, and was part of this inspiring piece.
#RITHAC
Last weekend, I attended the third annual Rochester Institute of Technology Hockey Analytics Conference.
It was a great opportunity to catch-up with friends, and meet new people, in the industry. It's also a great place to learn about how to use data to analyze the game.
Some of my favourite presentations included:
Micah Blake McCurdy on building models.
Namita Nandukumar on prospect timelines.
Matt Cane on projecting contracts.
Chris Watkins on determining individual playing styles.
But, really it was a terrific group of presenters this year, and included insights from other sports. Another first-rate job by those involved.
Scott Cullen can be reached at scott.cullen@bellmedia.ca