TSN Hockey's Top 10 Storylines of the Week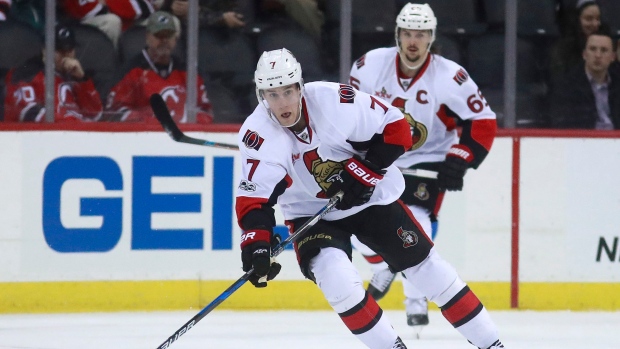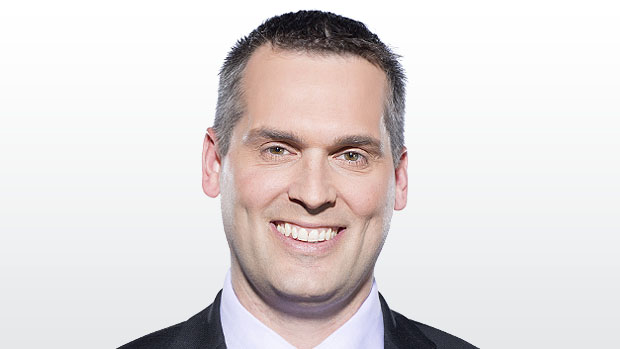 Three-way trade talk, Price, increased scoring, Tavares, Couturier, not sticking to sports and more in TSN Hockey's Top 10 Storylines of the Week.
TURRIS, DUCHENE IN THREE-WAY TRADE RUMOUR
Friday brought word of a potential three-way trade involving the Ottawa Senators, Colorado Avalanche and Nashville Predators, a deal that would have seen Ottawa acquire Matt Duchene and Nashville get Kyle Turris, while Colorado's haul would be centered around picks and prospects.
But, the deal apparently fell through, which has effectively been the story of every Matt Duchene trade rumour, because it appears that Avalanche GM Joe Sakic is determined not to have a repeat of the Ryan O'Reilly deal, in which Colorado received Mikhail Grigorenko, Nikita Zadorov and J.T. Compher from Buffalo.
That leaves some fallout. Not so much with Duchene in Colorado, because he's been the most likely significant player to move since at least last season's trade deadline, but the possible inclusion of Turris may be a bit of a surprise from the Senators. He is set to be an unrestricted free agent next summer, but the Senators presumably have playoff expectations and playoff teams don't typically deal away their No. 1 centres. But, maybe they would to get another No. 1 that is under contract for another season.
PRICE
Though they are showing signs of coming out of it, winning three of their past four games, the Montreal Canadiens have been a disappointment early in the NHL season.
They couldn't score to start the year and that was an obvious concern, but now that they've started to find the net, the questions have started about franchise goaltender Carey Price, who has a .877 save percentage through his first 11 starts; this from a goaltender who has a league-best .928 save percentage over the past four seasons.
He's currently nursing a lower-body injury, that is supposedly minor, and hopefully the break is what Price needs to get back on track, because the Habs know they aren't going to accomplish much if Price isn't on top of his game.
SCORING IS UP
One of the ongoing concerns in the NHL has been the difficulty in generating offence, with goals per game hovering around five-and-a-half for the past seven or eight years. Through the first month of this NHL season, though, goals per game is up to 6.15, which would be the highest average since 2005-2006.
Saturday night, for example, there were five games that finished with a 5-4 score and one more with a 6-4 final; those offensive outbursts aren't quite as rare this year.
There are surely multiple reasons for the increased offensive output, including a slightly higher rate of power plays, but one is that the average save percentage for goaltenders is .905, the lowest in the league since 2006-2007.
TAVARES
One player doing his level best to increase the league's offensive output in recent weeks is Islanders star John Tavares, who has 10 goals and four assists in the past six games.
This outburst followed a relatively slow start to the season, one in which he had three points in the first seven games, but was held without a point in six of those seven games.
Set to become the top unrestricted free agent on the market next summer, Tavares has 12 goals in 13 games. He is generating a career-high 3.54 shots on goal per game, so even though he's not going to keep scoring on 26% of his shots, that shot generation is a positive indication for continued goal production.
COUTURIER
While there are a lot of familiar names among the league's scoring leaders, perhaps the most unexpected is Philadelphia Flyers centre Sean Couturier, a 24-year-old who has topped out at 39 points twice during his six previous NHL seasons.
Couturier established himself as a strong defensive centre early in his career, and has spent a lot of his time in a matchup role, but this season brought some changes, with the Flyers shifting Claude Giroux to left wing and moving Couturier up to the top line.
The early returns have been great, as Couturier has 18 points (9 G, 9 A) in 15 games, and continues to put up stellar possession stats (52.5 CF%, +5.7 CFRel%), giving Philadelphia one of the most effective lines in the game.
KINGS
Although they lost in overtime to Nashville Saturday, the Los Angeles Kings are one of the hottest teams in the league to start the season, going 10-2-2 in their first 14 games.
They aren't the dominant possession team that they have been in recent seasons, but that hasn't saved them in two of the past three years when they've missed the playoffs.
While the Kings attempt to change their game to play at a quicker pace, and create better quality scoring chances, the biggest difference-maker has been goaltender Jonathan Quick who, coming back from a season in which he was limited to just 17 games, has a .939 save percentage through 11 starts.
As much as Quick has a great reputation based on the Kings' playoff runs, he's had a save percentage over .920 once in his career, 2011-2012 when he was the runner-up for the Vezina Trophy.
BLUES
A team that came out of training camp crushed by injuries, the St. Louis Blues entered the season with diminished expectations.
After beating Toronto Saturday night, the Blues are 11-3-1 through 15 games. The goaltending has been good, and Vladimir Tarasenko remains their game-breaker, but the impact players for the Blues early in the season have been left winger Jaden Schwartz, who has 20 points (8 G, 12 A) in 15 games, and defenceman Alex Pietrangelo, who has a point-per-game (6 G, 9 A).
JETS
The Winnipeg Jets lost in overtime to the Montreal Canadiens Saturday, but they are 4-0-3 in the past seven games and that puts them second in the Central Division behind St. Louis.
For the past couple of seasons, the Jets have had talent, but haven't had the answer in net. They tried to address that need by signing Steve Mason as a free agent in the summer, but while Mason struggled in his first three starts, Connor Hellebuyck has been excellent, with a .932 save percentage in 10 games.
That they've started so well, even with second-year winger Patrik Laine slumping, is an encouraging sign for the Jets' staying power, so long as the goaltending holds up.
HALLOWEEN
NHL players tend to get creative when it comes to Halloween and it's usually all in good fun; most of the time. But, the political climate being what it is in the United States, not all costumes are easily dismissed as good fun.
For instance, Edmonton Oilers superstar Connor McDavid dressed as Donald Trump. Considering all the blowback that the Pittsburgh Penguins received for accepting an invitation to the White House recently, it was not hard to imagine that McDavid's costume would receive criticism. And it did. When these issues catch faces of the league like Sidney Crosby and Connor McDavid, people notice.
It's possible that McDavid was lampooning the president, but when given an opportunity to discuss it, he dismissed it as "Just as a Halloween costume."
Here's the thing: hockey is a predominantly white sport, and it requires significant financial means to participate, so the vast majority of players in the league aren't among those marginalized in the current political climate, and the impression given can be that they are either completely uncaring or woefully unaware of how these issues can affect people that aren't rich white males.
This means that McDavid dressing as Trump, or Alex Tuch dressing as a border agent might be good for a few laughs, except for all the people for whom those people represent very real threats to their daily lives.
From a league that wants to tell you that "Hockey is for everyone," the message is, at best, mixed because not everyone finds the jokes funny.
TEAM PUTIN
While we're not sticking to sports, Washington Capitals superstar Alex Ovechkin announced this week that he's starting a social movement supporting Russian President Vladimir Putin.
It's great P.R. for Putin to get endorsed by a star athlete. What's in it for Ovechkin?
Scott Cullen can be reached at scott.cullen@bellmedia.ca