TSN Hockey's Top 10 Storylines of the Week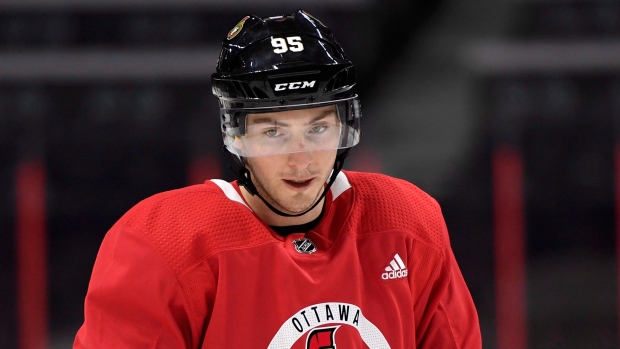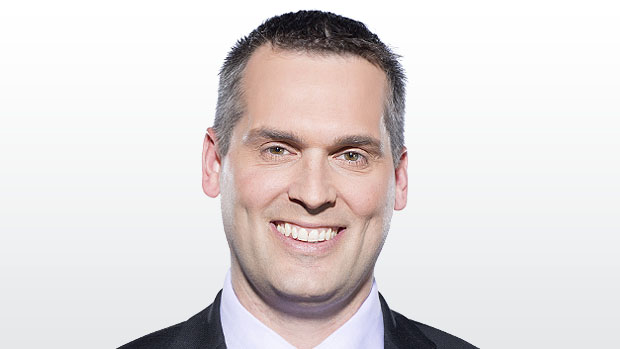 The big trade, Tampa Bay's run of dominance, a Crosby slump, a Rangers resurrection, scoring rookies and more in TSN Hockey's Top 10 Storylines of the Week.
THREE-WAY TRADE
A week ago, the story was that a big three-way trade was being discussed between the Ottawa Senators, Colorado Avalanche and Nashville Predators, but it fell through and didn't look like it was going to happen.
And then it did.
The Ottawa Senators got Matt Duchene, the Nashville Predators got Kyle Turris, and the Colorado Avalanche got six assets in return.
I broke down the trade here, and Frank Seravalli covered the behind-the-scenes process to the deal getting done.
Big trades are fun. It would be nice to see a few more.
LIGHTNING
It's feeling like the Tampa Bay Lightning are the big story on a daily basis, at least when they are playing, because they are winning and putting up impressive goal totals in the process.
The Lightning, the top team in my analytically-based Snapshot rankings, may have the top line in the league, or maybe not, but they have one regulation loss in the past 15 games and have started their California road trip by beating San Jose and Los Angeles, 5-1 and 5-2, respectively.
The good news for Tampa Bay is that, while they do have an unreasonably high (10.5%) shooting percentage at 5-on-5, the rest of their underlying numbers are pretty solid, so maybe they aren't going to win every game forever, but there is a lot of reason to believe that their depth of talent and strong goaltending will give them a chance to be a Stanley Cup contender this season.
CROSBY SLUMP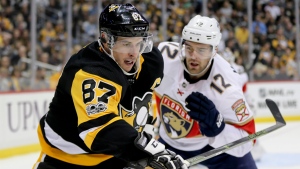 Maybe this isn't a huge story, because it's not getting a ton of coverage as near as I can tell, but Penguins superstar Sidney Crosby is mired in a pretty bad slump, with no goals and three assists in his past nine games.
He's playing 20:45 per game in that span, and during 5-on-5 play, No. 87 has a 48% Corsi and has been on the ice for two goals for and nine against.
This may ultimately be a tiny blip on the radar, and Crosby can go back to putting up big point totals, but he's getting burned both ways right now, with a below-average Corsi and an absurdly low 3.7% on-ice shooting percentage. The good news is that the percentages are bound to get better.
RANGERS
It wasn't so long ago that the story about the New York Rangers was about how head coach Alain Vigneault was on the hot seat and the Blueshirts couldn't get out of their own way.
After five straight wins, the narrative has changed a bit. They aren't out of the woods yet, and could still use better defence and goaltending, but the Rangers are competitive again, thanks in no small part to the emergence of second-year winger Pavel Buchnevich, who has 10 points (6 G, 4 A) in the past eight games.
KHL OLYMPIC THREAT
The latest difficulty as it pertains to the 2018 Olympic Men's Hockey Tournament is that the KHL is threatening to boycott the event because of issues with the IOC and doping investigations of Russian athletes.
It's bad enough that the NHL players won't be in the tournament, but if KHL players aren't going to be involved, either, it's going to further deplete what was previously a marquee event at the Winter Olympics.
It will be interesting to see how this proceeds, though, because it's not just the Russian team that will be affected; there are plenty of Canadian and American players in the KHL that would qualify for Olympic consideration this year, too.
BLUES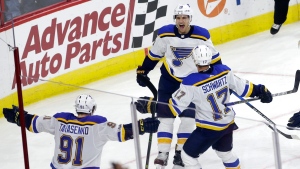 While the Lightning are the flash-and-dash exciting team at the top of the standings, the St. Louis Blues are just one point behind, having accrued 27 points in 17 games, going 13-3-1.
Since losing 2-1 at Tampa Bay on October 14, the Blues have suffered one regulation loss in 11 games.
Vladimir Tarasenko is great, as expected, but he is second in team scoring to Jaden Schwartz, who has 21 points in 17 games. Newcomer Brayden Schenn has 19 points and No. 1 defenceman Alex Pietrangelo has seven goals and 16 points.
St. Louis' goaltending has been exceptional, but they also have strong possession numbers (53.7% score-adjusted Corsi) that indicate they should be getting the better side of results more often than not. Like Tampa Bay, surely there will be some regression, but the early signs are very promising for the Blues.
PANTHERS
After touching on three teams that have been moving the right way, it's probably fair to check in on a club that is not doing so hot lately, and that's the Florida Panthers, who are winless in five, have won two of the past 11 games, and have five of their next six games on the road.
The Panthers, with Dale Tallon back at the helm, have made a committed effort this season to undo anything that happened last season when they had a brief dalliance with using analytics.
That meant sending Jonathan Marchessault and Reilly Smith to Vegas in the expansion draft, so that they could keep the likes of defenceman Alex Petrovic who, oddly enough, has been a healthy scratch recently.
It's not like the Panthers don't have talent. Aleksander Barkov, Jonathan Huberdeau and Vincent Trocheck are all very good players and getting Evgeni Dadonov to come over from Russia was a nice boost, but they're a poor possession steam (47.8% score-adjusted Corsi) that hasn't been getting good goaltending.
The Panthers aren't out of it yet, but with five of the next six on the road, the decision to start playing for next season could come much sooner than expected.
ROOKIES
Coming into the season, it didn't look like there were necessarily any high-end rookie forwards. Early returns suggest that forecast might have missed the mark. Arizona's Clayton Keller has been the standout, with 11 goals and 17 points in 18 games, but there are a couple of others making a charge into the spotlight.
Canucks rookie winger Brock Boeser has five goals and 14 points in 13 games, and is skating on Vancouver's top line with Sven Baertschi and Bo Horvat.
Islanders rookie centre Mathew Barzal had a five-assist performance against Colorado this week and is currently on a six-game point streak. He has 14 points in 15 games. He seems to playing with a lot of confidence at the moment.
GETZLAF INJURY
Luck has not been on the side of the Anaheim Ducks all season, most notably because they can't get healthy. Their long list of injuries was punctuated with an exclamation point this week when it was announced that star centre Ryan Getzalf would miss the next two months due to a facial fracture.
The Ducks have managed to tread water, going 7-6-3 through an injury-plagued first 16 games, but it wouldn't come as a surprise if they found it tougher to handle Getzlaf's absence over the next couple of months.
SHIPACHYOV GONE
Vadim Shipachyov, we hardly knew ye.
After playing just three games in the NHL, the Russian centre made his NHL retirement official. It was a completely bizarre situation. On one hand, Vegas Golden Knights GM George McPhee suggested that Shipachyov wasn't good enough to play in the league, which is certainly possible but, after three games, who knows?
It feels like there should be more to the story, but it's really strange that Shipachyov's NHL experiment is done so quickly, when he could have gone to another team, or at least not surrendered all NHL opportunities until age 35 (his contract was going to run until he was 32).
Scott Cullen can be reached at scott.cullen@bellmedia.ca