TSN Hockey's Top 10 Storylines of the Week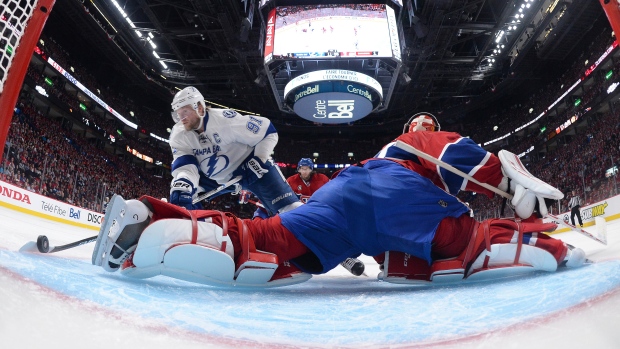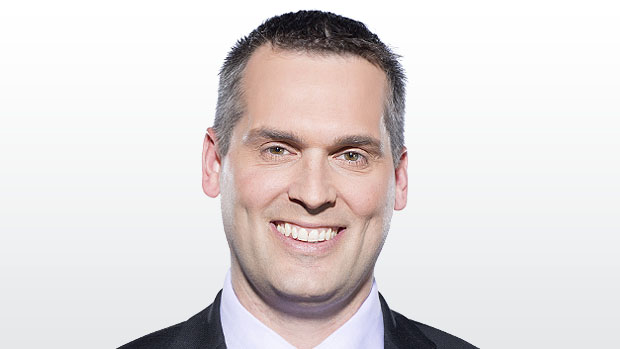 Teams are scoring more, Boeser, MacKinnon, Schenn, Vegas, Oilers, Habs and more in TSN Hockey's Top 10 Storylines of the Week.
INCREASED SCORING
One of the most notable statistics through the first quarter of the NHL season is that goal-scoring is up, currently at 6.02 goals per game, after finishing last season at 5.53 goals per game and hovering around 5.5 for the past seven years, so this current goal-scoring rate stands out.
What's the reason? Overall save percentages are down from .910 to .907, so that's part of it, but shots per game are also up a bit, from 30.2 per team per game to 31.9.
Is this as simple as the crackdown on slashing having a positive effect? That's possible, if it means that players with the puck are able to get through the offensive zone a little bit easier and possibly create better quality shots.
BOESER
One of the reasons that the league has lots of goals is that there is an influx of young talent that can put the puck in the net, perhaps most notably among the rookies is Vancouver right winger Brock Boeser.
Boeser was the 23rd pick in the 2015 Draft and played two seasons at the University of North Dakota before joining the Canucks late last season, scoring four goals and five points in nine games, an encouraging start to his pro career.
After he was scratched for the first two games of this season, though, he's become a game-breaker for the Canucks, and he has scored six goals in the past four games to take the lead in both the rookie and team scoring races.
The 20-year-old winger can still round out his game, as the Canucks don't drive play with him on the ice, but his ability to fire the puck is going to make him an integral part of Vancouver's rebuilding effort.
MACKINNON
The first overall pick in the 2013 Draft, Colorado Avalanche centre Nathan MacKinnon won the Calder Trophy in 2013-2014 after scoring 63 points in 82 games. It looked like he was well on his way to stardom.
But a funny thing happened on the way to becoming a scoring star, and MacKinnon shot 7.4% over the next three seasons, numbers not really fitting for a big-time scorer, and he managed 143 points over 218 games. The thing is, that with his combination of speed, strength and skill, that felt wholly underwhelming, like he hadn't even scratched the surface on what he might be able to produce in the league.
It looks like he might be hitting his stride this season, however, as the 22-year-old has scored 10 points in the past four games, giving him 25 points in 20 games. He has the percentages going in his favour this year, so the numbers are there, even while MacKinnon generates a career-low 2.7 shots on goal per game.
This is a big deal for the Avalanche because, after trading Matt Duchene, MacKinnon is the clear No. 1 centre on the team, expected to lead this young team back from a disastrous 2016-2017 campaign.
VEGAS, BABY
Coming into the season, there weren't any expectations placed on the expansion Vegas Golden Knights. Their roster looked okay, like they could be competitive, but it also looked like they didn't quite maximize the current value that they might have been able to extract from other clubs in the expansion draft.
Nevertheless, the Golden Knights got off to a great start and then their goaltenders started getting hurt. By the time the franchise had played 10 games, they were already on their fourth goaltender, and while they did start to drop some games, it was understandable given the circumstances.
But, they currently sit atop the Pacific Division with 27 points in 20 games, have won three in a row, are getting goaltenders back from injury – Malcolm Subban was first to get activated from injured reserve – and, perhaps most encouraging is that they are starting to control play. In November, Vegas ranks sixth in the league with 53.0% score-adjusted Corsi, and if that trend continues, they won't merely be a competitive expansion team, but they're going to make a legitimate run at the playoffs.
SCHENN
There is one player in the Top 40 in league scoring this season that changed teams in the offseason, and it's Brayden Schenn, who is tied for fourth with 30 points in 22 games since joining the St. Louis Blues in a trade from Philadelphia.
Skating on one of the premier lines in the league. with Jaden Schwartz and Vladimir Tarasenko, Schenn is driving play and generating shots in a way that he never did in Philadelphia, so even though his percentages are lofty right now, his improved production is not fueled solely by those percentages.
Getting the opportunity to play with Schwartz and Tarasenko is a great spot to be, but Schenn has earned his keep and the 26-year-old is already more than half way to his career-high of 59 points.
OILERS WOES
It's been a brutal start to the season for the Edmonton Oilers, a team that harboured Stanley Cup hopes entering the year but, before Wednesday's win at Detroit, the Oilers had one regulation win in their previous nine games and had been outscored 18-7 in three straight losses.
While the Oilers do have solid underlying numbers, including 53.2% score-adjusted Corsi, that suggest a turnaround is possible, that turnaround also depends on goaltender Cam Talbot recovering from a rough start to the season. He had a .922 save percentage in 186 games over the past four seasons, but is sitting at .901 through 20 starts this year, and the Oilers, who aren't getting enough complementary scoring, haven't been able to overcome those numbers.
If the Oilers didn't have Connor McDavid, it would be tempting to write their season off now, because they are already five points out of a playoff spot having played more games than the teams immediately above them, but they do have Connor McDavid and that leaves open the possibility that he can drag this group back into the playoff picture.
HABS TROUBLES
The Montreal Canadiens didn't necessarily have the same kind of expectations as the Oilers coming into the year, but they surely thought they could be a playoff team, but they've gone seven straight without a regulation win and that's left them four points out of a playoff spot, which might not sound like much, but they've played three more games than Boston and Ottawa, the two teams directly above them in the Atlantic Division, so that four-point deficit has room to grow.
In any case, the Habs have had trouble scoring, which isn't a great surprise, but star goaltender Carey Price tried to play through an injury, was ineffective, and now he's set to return to action Saturday, with the Canadiens desperately needing Price to play like he's played in recent seasons. The Canadiens know, as well as any team, that their performance would look dramatically different with a goaltender stopping 93% of the shots that he faces, as Price has over the past four seasons.
Like the Oilers, it would be tempting to write off the Habs at this point, but if Price is able to play to his customary level when he returns, there is still time for Montreal to get back into the playoff hunt.
SABRES SINKING
Winless in seven, the Buffalo Sabres look like they are headed for the bottom of the standings, again, and frustration is starting to boil over.
Jack Eichel, the second pick in the 2015 Draft, has taken heat for a lack of production, and has been dropped in the lineup, but it's worth noting that Eichel had 24 power play points among his 57 points in 61 games last season, but this year has just one power-play point among his 18 points in 22 games. Fix the Sabres power play and Eichel's production will follow. Maybe getting defenceman Rasmus Ristolainen back from injury will help.
That won't be enough to save the Sabres, though. They're getting outshot on a nightly basis and don't have good enough goaltending (or a potent power play) to overcome that deficit.
TOUGH TIMES FOR RASKS
There are two Rasks playing in the NHL and both are going through tough stretches.
Bruins goaltender Tuukka Rask had been dominant from 2011-2012 through 2014-2015, posting a .927 save percentage in 187 games, but has fallen to a .915 save percentage, much closer to league average, over the past two seasons.
Well, he's down to .897 through a dozen starts this year and is losing playing time to Anton Khudobin, who started his fourth straight game on Friday afternoon.
Hurricanes centre Victor Rask, who missed four games total in his first three seasons, and ranked fourth on the Hurricanes in ice time last season at 17:18 per game, has been a healthy scratch in the past couple of games. He had no points and 10 shots on goal in the previous seven games.
Q1 AWARDS
With the first quarter of the season in the books, I checked in with NHL award picks.
Scott Cullen can be reached at scott.cullen@bellmedia.ca