TSN Hockey's Top 10 Storylines of the Week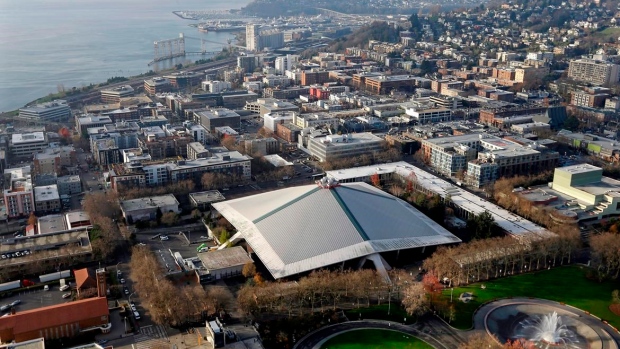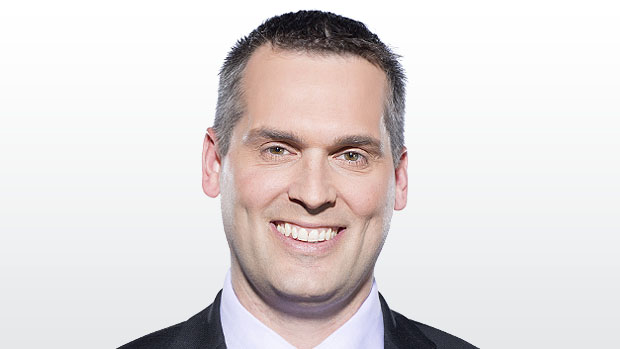 A new NHL team is coming, one is staying put, World Juniors camps are getting set, Lovejoy, Horvat, Olympics and more in TSN Hockey's Top 10 Storylines of the Week.
SEATTLE EXPANSION
Word came quickly this week that Seattle received the go-ahead to make a bid for an NHL expansion team.
At the beginning of the week, Seattle wasn't even on the agenda for the Board of Governors meetings in Florida, but after the city of Seattle signed on for a $600-million renovation to Key Arena, the NHL moved quickly.
This should come as no surprise. When the league opened up the expansion process in 2015, Vegas and Quebec City responded, but it was obvious that that NHL was disappointed that they couldn't get a bid from the Emerald City. So, while some cities (*cough* Quebec City *cough*) wonder what more they can do to get an NHL team, Seattle has an opportunity there for the taking.
Now, with a renovated arena planned, and a potential ownership group headed by investment banker David Bonderman and Hollywood producer Jerry Bruckheimer, the NHL is ready to roll out the red carpet for a 32nd franchise, provided that the new team will pay the expansion price of $650-million and manages to secure enough season-ticket interest.
The team would be expected to start play in the 2020-2021 season, and would immediately have a fun geographic rivalry with the Vancouver Canucks.
HURRICANES SALE
More franchise news. Carolina Hurricanes owner Peter Karmanos has reached an agreement to sell a 52% stake in the team to Texas businessman Tom Dundon.
Dundon has the option in three years to buy the remaining 48%, and the agreement insists that the club remain in Raleigh.
The likelihood of Carolina staying put and an expansion team in Seattle does shift the landscape for potential movement. Quebec City and Houston have been notable municipalities in pursuit of NHL teams, but right now they look like leverage points for the league more than anything else.
WORLD JUNIOR CAMPS
Hockey Canada announced that 32 players will be invited to its selection camp in St. Catharines, Ontario. There are seven returnees from last year's team: G Carter Hart (Everett, WHL), D Kale Clague (Prince George, WHL), D Jake Bean (Calgary, WHL), D Dante Fabbro (Boston University, HE), C Michael McLeod (Mississauga, OHL), C Dillon Dube (Kelowna, WHL), and RW Taylor Raddysh (Erie, OHL). OHL leading scorer Jordan Kyrou (Sarnia) and WHL leading goal-scorer Tyler Steenbergen (Swift Current) are a couple of newcomers that will be expected to handle significant roles.
Bob McKenzie projects his expected Team Canada roster here.
USA Hockey, aiming to defend the gold medal that they won in a shootout against Canada last year, named their preliminary roster of 28 players.
The roster includes returnees LW Kieffer Bellows (Portland, WHL), C Patrick Harper (Boston University, HE), and D Adam Fox (Harvard, ECAC). Notable newcomers include C Logan Brown (Windsor, OHL), C Casey Mittelstadt (Minnesota, Big Ten), and LW Brady Tkachuk (Boston University, HE).
The tournament starts December 26th, in Buffalo, and Canada and the USA will meet in an outdoor game on December 29th.
LOVEJOY CTE
Concussions have been a significant story in the sports world in recent years, with lawsuits brought by former players against leagues, and while football might be in the spotlight a little bit more on this issue, hockey is hardly immune.
New Jersey Devils defenceman Ben Lovejoy, a 33-year-old who has played more than 400 games and won a Stanley Cup with Pittsburgh in 2016, has agreed to donate his brain to the Concussion Legacy Foundation in Boston. The Foundation works with the CTE Center at Boston University and the link between concussions and CTE, a degenerative brain disease, is of paramount importance when it comes to the long-term health of athletes, especially those involved in contact sports.
It's a big step by Lovejoy, and there are retired players that have done the same, but there may be more to come as time goes on, players start to feel their mortality, and understand the real stakes of playing the game.
HORVAT INJURY
The Vancouver Canucks haven't been world-beaters this season but, with 32 points in 29 games, they are well ahead of pre-season expectations. Over a third of the way into the season, they are still in the playoff hunt, but they are going to be fighting uphill to stay there.
22-year-old centre Bo Horvat, who leads Canucks forwards with an average of 18:37 time on ice per game, suffered a broken foot and could be out for six-to-eight weeks. Maybe the Canucks will give more time to Henrik Sedin, who is playing 14:26 per game this season after playing more than 19 minutes per game a year ago, but losing a front line player is hardly the path to success for a team that has, effectively, overachieved to this point in the season.
IOC BANS RUSSIA FROM 2018 OLYMPICS
As punishment for a massive state-run doping operation at the 2014 Olympics, Russia was banned from the 2018 Olympics in PyeongChang, South Korea.
Russian athletes may be allowed to compete, but with the designation of "Olympic Athlete from Russia." It's still uncertain how this may affect the men's Olympic hockey tournament, but an already uninspiring tourney was looking even worse when faced with the possibility of having no Russian participation.
Beyond naked patriotism, there's not a lot to draw interest in this Olympic hockey tournament, but the calibre of play would be even worse than anticipated if turns out that the Russians.
There have already been rumblings that the KHL wouldn't release players for the tournament if Russia was banned from competition, and that would affect more than just Russian players.
It's possible that cooler heads will prevail and this won't have a negative impact on this dog's breakfast of an Olympic hockey tournament, but this week's announcement leaves open the possibility that it could still get worse.
KINGS STREAKING
After missing the playoffs in two of the past three seasons, the Los Angeles Kings have had quite a start to the season, sitting atop the Pacific Division with 41 points in 30 games. They opened the year with a 9-1-1 record in the first 11 games, and everything was wonderful. Then, they wet 3-7-2 in the next dozen games but, after Saturday's overtime win against Carolina, the Kings have now won eight in a row.
Even if their record is solid, there is a reason to be skeptical about the Kings' relative success, and that is that they are operating with a below-average (49.9%) score-adjusted Corsi. The Kings used to outshoot teams by significant margins and now they don't, but the results have been favourable, at least in part because goaltender Jonathan Quick is, to this point, having the best season of his career. If that continues, the Kings will be fine. If not, though, they could be more vulnerable to swings in the other direction.
BUFFA-LOW
Maybe the Buffalo Sabres didn't come into the season with playoff expectations, that would have been a tad optimistic, but they were a 78-point season last season that probably had hopes that they could contend for their first playoff berth since 2011.
Unfortunately, they have two wins in the past 14 games – a home game against Edmonton and a road game at Colorado – and the Sabres are chasing Arizona for the worst record in the league.
At this point, they not only have to be focused on the top of the 2018 Draft, but pretty much any non-Eichel Sabres have to be considered available.
SALARY CAP RISING
An interesting note out of the Board of Governors meeting was that NHL Commissioner Gary Bettman announced that the salary cap will be rising from the current $75-million to somewhere in the $78-to-$82-million range. Of course that depends on whether the NHLPA uses the full 5% escalator, but in any case, it appears that the NHL is making money and that's good news. For NHL teams that have been feeling a cap crunch, a rising cap could offer some relief.
It doesn't get viewed entirely as good news, however, because the threat of a future lockout always looms and a rosy financial picture has a tendency to get rather bleak in the year leading up to the expiration of the CBA.
TRACKING
The National Hockey League is embarking on a new plan for optical tracking, one that they hope can be implemented during the 2019 playoffs and be ready for league-wide use in the following season.
It certainly remains to be seen what plans will exist for distribution of the new data that is accumulated via tracking and, given the bumps in the road that they have encountered for their advanced stats roll-out, it's fair to expect that patience will be required with this statistical evolution.
One other thing. This is from Frank Seravalli's piece: "The amount of data potentially available - and what it reveals about the game - is nearly limitless. Exactly how fast was Connor McDavid skating on that rush? How often is a certain goaltender allowing goals over his glove hand from within five feet? How hard was Brent Burns' point shot and how high off the ice was that puck Joe Pavelski tipped?" It will be important, when presented with this limitless new information, to find out what matters and what doesn't as it pertains to helping teams win. Knowing exactly how high off the ice a puck was tipped or the exact speed of a skater sounds like trivia for broadcasts, but the first step is acquiring the data; then, letting smart people figure out what to do with it.