TSN Hockey's Top 10 Storylines of the Week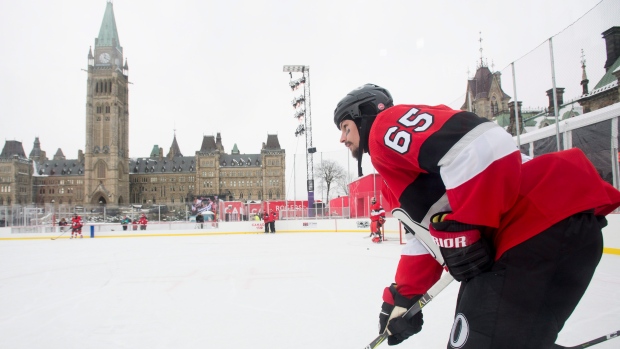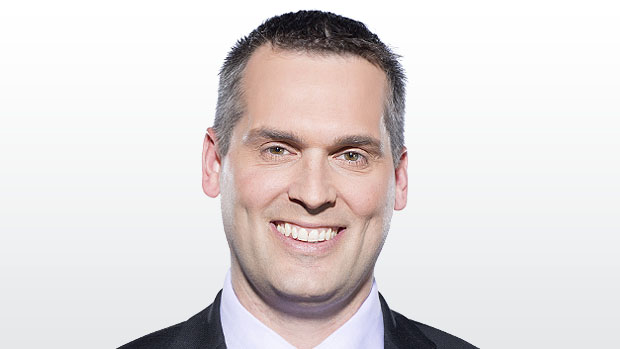 A wild week in Ottawa, Canada's World Junior roster is set, the Top 25 NHL players of all-time, Matthews, Bailey and more in TSN Hockey's Top 10 Storylines of the Week.
SENATORS
It all started innocently enough, it seemed, with The Athletic's Craig Custance interviewing Los Angeles Kings defenceman Drew Doughty about free agency in the summer of 2019. Doughty mentioned that he would consult with Senators defenceman Erik Karlsson, who will also be a free agent that summer, and everything went haywire.
Karlsson, naturally, was questioned by Ottawa reporters about it and indicated that he would not take a hometown discount with his next deal. Not an unreasonable position for a player of his stature to take.
Unless, of course, that player is on the Ottawa Senators, apparently, because the reported reaction was that owner Eugene Melnyk was disappointed and it immediately prompted discussion about how soon the Senators might consider dealing their superstar defenceman. For good measure, scoring winger Mike Hoffman's name found its way into the trade rumour mill this week, and Kyle Turris had some things to say about his departure.
Those stories had legs for most of the week but, really, were just appetizers to Melnyk's performance on the eve of the NHL 100 Classic outdoor game against Montreal, when the Sens owner said, "I think the market here has to prove itself, or you have to make changes. We've cut everything to the bone in the organization. We are probably one of the thinnest management groups in the league. The next thing you have to look at is players."
It is not unprecedented for an owner to express frustration about their market, but to do it on the eve of an outdoor game that the Senators are hosting, and the spotlight (which is rare for Ottawa!) that comes with it, is unorthodox to say the least. Where's the upside?
Questions have been cropping up for years about whether Melnyk has the financial wherewithal to keep the Senators competitive over the long haul – there were rumours, which Melnyk denied, that some Sens employees have missed pay cheques – but these aren't the kinds of questions that dog too many other franchises.
And after all that bluster, NHL Commissioner Gary Bettman quickly put cold water on the notion that the Senators might move.
At least the Senators came away from the outdoor game with a 3-0 win against Montreal, a little good news for the first time in a while, but their owner's untimely outburst is going to hang over this franchise for a while.
WORLD JUNIOR ROSTER SET
Team Canada made its final cuts for this year's World Junior Hockey Championship. Naturally, Canada has a skilled team that should contend for a gold medal, but there were some surprises, most notably with goaltender Michael DePietro and centre Nick Suzuki among the final cuts.
Canada plays its first game of the tournament on Boxing Day, facing off against Finland.
TOP 25 PLAYERS IN NHL HISTORY
With the National Hockey League celebrating its 100th anniversary, TSN issued a list of the Top 25 players in the history of the league. It's an interesting list, though as with all lists, I'd make a few changes.
MATTHEWS INJURY
Toronto Maple Leafs franchise centre Auston Matthews has missed the past four games, with a mysterious injury, and it hasn't gone very well for the Leafs. They have scored a total of four goals in those four games, losing three, and their only win was a 1-0 win over Edmonton during which Curtis McElhinney recorded a 41-save shutout.
The mystery around the injury is because the team won't divulge what exactly has sidelined Matthews, and the best indication is that he might not have a concussion. Anything that happens with Matthews is a big story in Toronto, but any injury that could have a long-term effect on Matthews is going to be an issue for the Maple Leafs.
PREDATORS PUSHING
After Saturday night's 2-0 win at Calgary, the Nashville Predators have suffered just one regulation loss in their pastfirst-pla 14 games (a 5-3 home loss to Vancouver, believe it or not), giving them the second-best record in the league behind Tampa Bay.
Balance has been the name of the game for last year's Stanley Cup finalists. Filip Forsberg is scoring a point-per-game and newcomer Kyle Turris has had a point-per-game since arriving in a trade from Ottawa, but Nashville has six more players with at least 20 points.
VEGAS, BABY, VEGAS
They currently sit second in the Pacific Division, but the expansion Vegas Golden Knights have the best record (20-9-2) in the division, having played three fewer games and sitting two points behind the first-place Los Angeles Kings.
That they managed to compile this record while going through a stretch when they were forced to start their fourth-string goaltender in 13 games made it all the more remarkable, but now the Golden Knights are relatively healthy and there are some signs that they might not fade away too quickly.
While it remains to be seen just how well some of Vegas' surprise performers – William Karlsson and Erik Haula come to mind – hold up over the course of a full season, it is encouraging that the Golden Knights have improved their puck possession stats.
Through the end of October, they ranked 18th in the league, with a 49.0% score-adjusted Corsi, which isn't all that bad for a team in its first year of existence, but since then the Golden Knights are sitting at 52.3%, which puts them in the Top 10 since November 1.
With points in the bank and improving shot differentials, the Golden Knights look like a team that could stay in the hunt for a playoff spot.
CAPITAL RECOVERY
In a bit of a surprising twist, the Washington Capitals are once again on top of the Metropolitan Division. The Capitals opened the season 5-6-1 and seemed to have too many holes to really get back among the contenders this season, but they've won 10 of the past 12 games and that's changed the outlook rather quickly.
Washington has not been a strong possession team (48.4% score-adjusted Corsi), so that remains an area of concern, but Alex Ovechkin has 23 goals in 34 games, which puts him on pace for 55 goals over a full season; not bad for a guy who was supposedly in decline last season.
JOSH BAILEY
There are two New York Islanders sitting atop the team's scoring race with 40 points in 33 games. One, as expected, is John Tavares. The second player is more surprising: it's right winger Josh Bailey, who plays with Tavares and Anders Lee on one of the league's most productive lines.
Bailey recorded a career-high 56 points last season, but is on pace to obliterate that number this season. That's interesting because, like Tavares, Bailey is set to be an unrestricted free agent next summer.
Here are the top scorers that are set to be unrestricted free agents in 2018:
SCORING LEADERS, 2018 PENDING UFA CLASS
| PLAYER | TEAM | POS | GP | G | A | PTS |
| --- | --- | --- | --- | --- | --- | --- |
| John Tavares | N.Y. Islanders | C | 33 | 19 | 21 | 40 |
| Josh Bailey | N.Y. Islanders | RW | 33 | 9 | 31 | 40 |
| Evander Kane | Buffalo | LW | 33 | 14 | 17 | 31 |
| Jonathan Marchessault | Vegas | LW | 28 | 10 | 16 | 26 |
| John Carlson | Washington | D | 33 | 3 | 22 | 25 |
| David Perron | Vegas | LW | 25 | 7 | 17 | 24 |
| James Neal | Vegas | RW | 31 | 15 | 9 | 24 |
| Paul Stastny | St. Louis | C | 34 | 7 | 16 | 23 |
| Joe Thornton | San Jose | C | 31 | 5 | 17 | 22 |
| James van Riemsdyk | Toronto | LW | 33 | 15 | 7 | 22 |
INJURIES
It's been a rough stretch for injuries, beyond the Auston Matthews situation, with Corey Perry, Brandon Dubinsky, Devan Dubnyk, Taylor Hall, Jaden Schwartz, Alex Pietrangelo, Sven Baertschi, Chris Tanev, Dustin Byfuglien, and Logan Couture among the significant contributors to get hurt recently.
This isn't anything more than the nature of the game, as most players miss time at some point in the year, but that leaves their teams in a tough spot trying to fill holes in the meantime.
MATT JOHNSON
TSN produced an outstanding story on former NHL enforcer Matt Johnson, who has gone missing and is thought to be homeless in Santa Monica, California. It's hard to read about just how disposable some pro athletes are, and it's a challenge for the league, and players' association to figure out how they can best prevent these players from slipping through the cracks.
Scott Cullen can be reached at scott.cullen@bellmedia.ca