TSN Hockey's Top 10 Storylines of the Week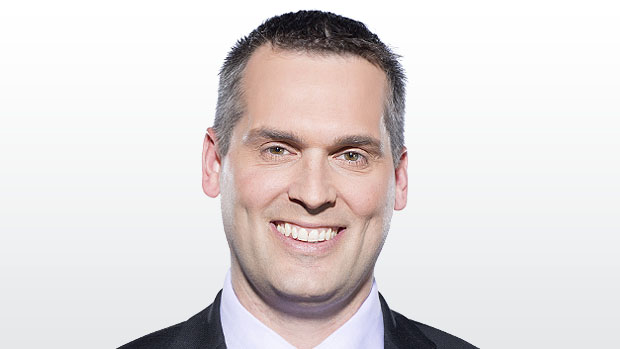 Subban is back in Montreal, the Rangers are managing expectations, the Senators, TradeCentre, McDavid, Barzal, Marner and more in TSN Hockey's Top 10 Storylines of the Week.
SUBBAN IN MONTREAL
The Nashville Predators took a 3-2 decision via shootout in Montreal Saturday night, but the result of the game was practically an afterthought compared to the drama that followed.
Canadiens winger Brendan Gallagher was asked about Subban after the game.
There are obviously very simple reasons to ask Gallagher about Subban, even if he wasn't part of a massively controversial trade. For one thing, Gallagher scored Montreal's first goal of the game, beating Subban on the play, and he practically chased Subban to the Nashville bench to have words with the Predators defenceman. That's worth asking about.
Gallagher also took a pretty good run at Subban behind the Nashville net. It wasn't Alexei Emelin or Yannick Weber – other ex-Habs on the Predators blueline – it was Subban. So, that's worth asking about.
Obviously, there are hard feelings over the deal, at least in some places, and Montreal struggling while Nashville hovers around the top of the Western Conference only makes the feelings more raw.
Those hard feelings took an ugly turn afterwards, however. Colten Teubert, the 13th pick in the 2008 Draft, took to Twitter to offer support for Gallagher.
Trouble is, Teubert's choice of words has racial connotations, and whether he knew it or not (as I've seen pointed out, one of the benefits of using coded language is to provide plausible deniability), that's unacceptable. Worse, even if you buy Teubert's denial, there is at least one active NHL player who understood the reference.
This is of course coming during a) Black History Month and b) when the NHL is pushing a Hockey is For Everyone initiative. If that's really the case, the sport has some work to do.
RANGERS LETTER
The New York Rangers, sitting three points of a playoff spot at the time (now two), issued a letter to their fans, effectively bracing them for the organization's plan of attack, which would seem to be taking a step back in the short-term, with the hopes of building a more competitive team in the long run.
It's an unusual step to take, as many teams try to convince their fans that they are still competitive, even when they aren't, but as much as it's hard for the Rangers to bite this bullet, it's probably the right move. They have the league's worst possession stats, so there is little reason to believe that they are ready to contend now.
Setting expectations is a smart play for the Blueshirts, as it affords them the possibility of moving significant pieces. Pending unrestricted free agents Rick Nash and Michael Grabner are obviously on the trading block, but the likes of Mats Zuccarello, Ryan McDonagh and (maybe, perhaps?) Henrik Lundqvist could be considered too.
An interesting aspect of the Rangers making this public announcement is that it should put some pressure on the Montreal Canadiens, Ottawa Senators, Detroit Red Wings and Florida Panthers, teams trailing the Rangers in the Eastern Conference.
SENATORS
The Senators made their own news this week, too, giving GM Pierre Dorion a three-year contract extension.
Ottawa was within one goal of reaching the Stanley Cup Final last season and is now sitting 14 points out of a playoff spot this season and it's probably going to take some work to get this team built into a consistent contender, and owner Eugene Melnyk appears to recognize as much.
Would that mean moves involving Mike Hoffman, Derick Brassard, or Cody Ceci? Ottawa could be poised to swing some significant deals.
TRADE DEADLINE
One side effect of having teams acknowledge that they are out of contention this season, is that it opens the door for more potential action as the NHL Trade Deadline approaches. More sellers always makes for a more interesting day.
TSN's Bob McKenzie had a terrific Bobcast, covering all 31 teams and their most likely trade deadline scenarios.
OLYMPICS START
While the 2018 Winter Olympics may not hold as much fan appeal without NHL players, the games are underway, and the Canadian women opened with a 5-0 win against Russia, while their expected rivals for the gold medal, Team USA, rallied for a 3-1 win against Finland.
The men's side of the tournament gets underway Wednesday, with Canada's first game against Switzerland coming Thursday.
MCDAVID
While the Edmonton Oilers' season is going nowhere fast, they get teased every so often by the brilliance of their 21-year-old franchise centre.
Connor McDavid put up four goals and an assist in a 6-2 win over Tampa Bay, and did it in typically brilliant fashion.
NICKELS FOR BARZAL, MARNER
McDavid wasn't the only young star to have a five-point game this week. Islanders rookie Mathew Barzal accumulated five assists in a 7-6 win over Detroit, already the third time this season that Barzal has recorded five points in a game. He's opened up an 11-point lead on Vancouver's Brock Boeser in the rookie scoring race.
Toronto's second-year winger Mitch Marner busted out for a two-goal, three-assist performance in Saturday's 6-3 win against Ottawa. While the season has been somewhat disappointing for Marner, he's still on pace for a 60-point season despite seeing his on-ice shooting percentage dip from 10.1% last year to 7.7% this season.
BRUINS RISING
The Boston Bruins suffered a 4-2 loss to the Buffalo Sabres on Saturday, only their second regulation loss in the past 25 games. Can't win 'em all, as they say, but the Bruins have been really good after a mediocre start to the season. They are a top possession team and three points back of the Tampa Bay Lightning, with one game in hand, in the race for first place overall.
That's good enough to re-claim top spot in my Snapshot rankings.
BLACKHAWKS FALLING
The Chicago Blackhawks have won three Stanley Cups in the past eight seasons, but it's looking increasingly likely that they're not going to be in the playoffs this season. They are currently 10 points out of a playoff spot, and it would be the first time since 2007-2008 that they missed the postseason.
As disappointing as that might be, Blackhawks GM Stan Bowman doesn't intend to break up the team's core four of Jonathan Toews, Patrick Kane, Duncan Keith and Brent Seabrook.
DEVILS DROPPING
After a surprisingly strong start to the season, the New Jersey Devils appear to have hit a significant market correction.
They still sit in a playoff spot, but have lost four straight and have six wins in 20 games since Christmas. The sooner that they can get starting goaltender Cory Schneider back from injury, the better, but New Jersey is going to have to turn the tide if they are going to maintain a playoff spot.
Scott Cullen can be reached at scott.cullen@bellmedia.ca