TSN Hockey Top 40 FA list: Stamkos watch is on
Steven Stamkos is days away from unrestricted free agency after nearly a full year of negotiating with the Tampa Bay Lightning, leading off an ever-changing list of free agents compiled by TSN Senior Hockey Reporter Frank Seravalli.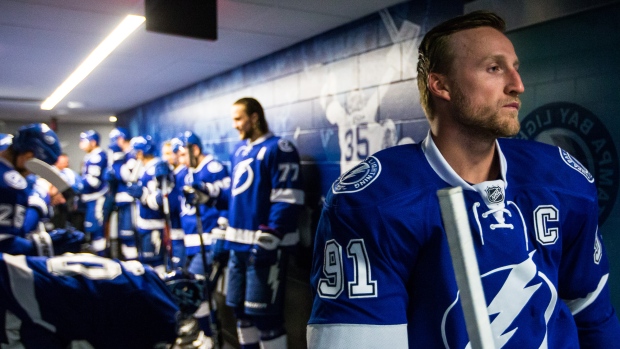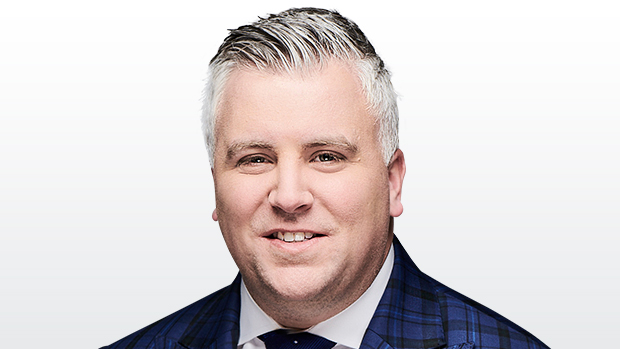 Steven Stamkos is days away from unrestricted free agency after nearly a full year of negotiating with the Tampa Bay Lightning.
Lightning GM Steve Yzerman said last weekend not to "rule anything out," but Stamkos is still the runaway leader atop TSN's Top 40 Free Agent list. At 26, Stamkos can become the youngest superstar to hit the open market in league history.
Around the NHL, teams have been clearing salary cap space to make a run at Stamkos.
The Vancouver Canucks were the latest team to do so on Monday, placing forward Chris Higgins on waivers for the purpose of buying out the final year of his deal. If Higgins is bought out on Tuesday, Vancouver will have nearly $11 million in space to try and finally land the heir apparent to Henrik Sedin at centre.
Detroit shipped Pavel Datsyuk's $7.5 million cap hit to Arizona last Friday. The Red Wings have nearly $18 million in space after forward Drew Miller re-upped with a $1.025 million deal on Monday.
Sabres GM Tim Murray said Saturday he could go as high as $12 million per year for Stamkos, while checking all of the other boxes with his interest in Stamkos "only as a centre" and in "geography" with his team located just on the other side of the lake from Markham, Ont.
Aside from the Canucks, Red Wings, Sabres, Maple Leafs, Canadiens and Rangers, could there be a dark horse team out there for Stamkos? What about the New York Islanders, where Stamkos could play on a line with close friend John Tavares for the foreseeable future? New York has oodles of cap space.
Stay tuned. The Stamkos chatter is only just heating up.
Since TSN's Top Free Agent list was last released earlier in June, a few names have jockeyed up and down the list. Jimmy Vesey joins at the No. 6 spot, given that two teams have now said he could immediately join their roster in a top-six role out of Harvard University. He becomes a free agent on Aug. 15 — though the Sabres have exclusive negotiating rights until then.
Veteran defenceman Brian Campbell rose after the Panthers decided to sign Keith Yandle to a monster new deal. James Reimer fell since no team appears to be in the market for a No. 1 goaltender anymore.
Forwards Matt Martin and Darren Helm both joined the list, since a premium is going to be placed on skating this summer, with the league focusing on speed. Ben Lovejoy was also added after an impressive Stanley Cup playoff run with the Penguins.
Pittsburgh chose not to qualify 25-year-old defenceman Justin Schultz at $3.9 million, as expected, making him a pending UFA. Schultz said his intention is to re-sign in Pittsburgh, so he could always come to terms on a deal for less than that prior to July 1.
Thomas Vanek and Jared Cowen also joined the list after being bought out of their contracts last week.
Here is TSN's Top 40 Free Agent list as we approach Friday's Frenzy: