TSN Trade Bait: Will Duchene report to camp?
The Colorado Avalanche forward, who has been the subject of trade speculation since early last season, missed a voluntary skate in Denver on Tuesday, TSN Senior Hockey Reporter Frank Seravalli writes.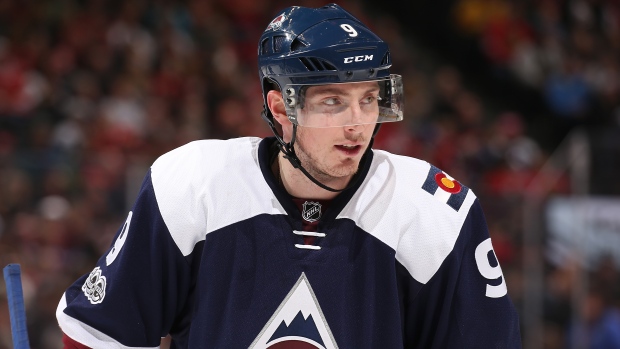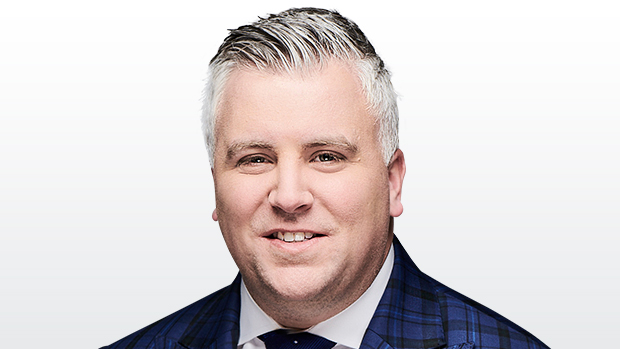 Training camps don't open for another nine days, but Matt Duchene's conspicuous absence from a voluntary skate in Denver on Tuesday raised suspicion he may not be with the Avalanche when camp begins.

Duchene was the only Colorado forward other than Nathan MacKinnon – who is attending the NHL-NHLPA's media tour in New York – to not participate on Tuesday.

Duchene, 26, was not dealt this summer despite GM Joe Sakic making no secret of the fact he's been "listening to offers" for Duchene for months.

With Duchene languishing near the top of TSN's Trade Bait board since early last season, the situation has hung over the centre and the Avalanche like a dark cloud.

Now, it seems possible Duchene's relationship with the Avalanche may not heal with the benefit of a long summer.

When asked Tuesday night by TSN whether Duchene planned to report to Avalanche training camp, Duchene's agent - Pat Brisson of CAA Sports - responded: "All I want to say is, for the moment Matt is skating in Toronto."
Duchene did not return a request for comment. He attended a wedding in Vail, Colo., over the weekend, but spent most of the summer training in his hometown of Haliburton, Ont.
A message seeking comment from Sakic and the Avalanche on Duchene's status for training camp was left on Wednesday.
Avalanche captain Gabriel Landeskog alluded on Tuesday to the fact Duchene's status with the team remains up in the air.
"I talked a little bit with Dutchy. He's not here, that's not a secret," Landeskog told the Denver Post. "But we'll have to wait and see. As of right now, he's part Avalanche organization and we all expect him to be here when training camp starts. I don't really know what else to tell you right now."

If Duchene were to hold out in an attempt to force a trade, he would become the second player in as many seasons to go that route. Last September, restricted free agent defenceman Jacob Trouba announced he would not be rejoining the Winnipeg Jets and requested a trade. Trouba ended his holdout on Nov. 7, 2016 - after sitting out the first month of the season - when he signed a two-year, $6-million deal.
There certainly hasn't been a lack of interest expressed in Duchene. Nashville, Columbus, Montreal, Boston, Pittsburgh, Carolina and Calgary have been linked to him in rumours over the last eight months. None have pulled the trigger.

One of the complicating factors in trading Duchene is that he has just two seasons remaining at $6 million a year until unrestricted free agency. Teams remain uninterested in paying a significant price to land Duchene without any kind of security that he'll remain beyond two years. At the same time, it's also too soon to negotiate an extension.

Sakic told the Denver Post on Aug. 17 that it was "quiet on all fronts" with regards to Duchene and other potential deals, but said again: "I will be listening to offers."

One of the best faceoff men in the NHL, Duchene collected 18 goals and 23 assists for 41 points last year, a career low in a full season. The Avalanche (22-56-4) mustered just 48 points as the worst team in the salary cap era – and the prospects for this season don't appear to be much better.

For his part, Landeskog is also on TSN's first Trade Bait board of the season. While trades are rare at this time of year – the NHL's first significant trade did not occur until Feb. 20 last season – these 10 names will be ones to monitor in 2017-18:
1. Matt Duchene, COL
Pos. C Age: 26 2017-18 Cap Hit: $6M
GP: 77 G: 18 PTS: 41 Past 2017-18: 1 year Clause: None
2. James Neal, VGK
Pos. LW Age: 30 2017-18 Cap Hit: $5M
GP: 70 G: 23 PTS: 41 Past 2017-18: UFA Clause: Modified NTC
3. Mike Green, DET
Pos. D Age: 31 2017-18 Cap Hit: $6M
GP: 72 G: 14 PTS: 36 Past 2017-18: UFA Clause: NTC
4. Jason Garrison, VGK
Pos. D Age: 32 2017-18 Cap Hit: $4.6M
GP: 70 G: 1 PTS: 9 Past 2017-18: UFA Clause: NTC
5. Thomas Vanek, VAN
Pos. LW Age: 33 2017-18 Cap Hit: $2M
GP: 68 G: 17 PTS: 48 Past 2017-18: UFA Clause: None
6. David Perron, VGK
Pos. LW Age: 29 2017-18 Cap Hit: $3.75M
GP: 82 G: 18 PTS: 46 Past 2017-18: UFA Clause: Modified NTC
7. Valtteri Filppula, PHI
Pos. C Age: 33 2017-18 Cap Hit: $5M
GP: 79 G: 12 PTS: 42 Past 2017-18: UFA Clause: Modified NTC, NMC
8. Gabriel Landeskog, COL
Pos. LW Age: 24 2017-18 Cap Hit: $5.571M
GP: 72 G: 18 PTS: 33 Past 2017-18: 3 years Clause: None
9. Marian Gaborik, LA
Pos. RW Age: 35 2017-18 Cap Hit: $4.875M
GP: 56 G: 10 PTS: 21 Past 2017-18: 3 years Clause: None
10. Jason Demers, FLA
Pos. D Age: 29 2017-18 Cap Hit: $4.5M
GP: 81 G: 9 PTS: 28 Past 2017-18: 3 years Clause: Modified NTC