Two kids have legitimate shot at bullpen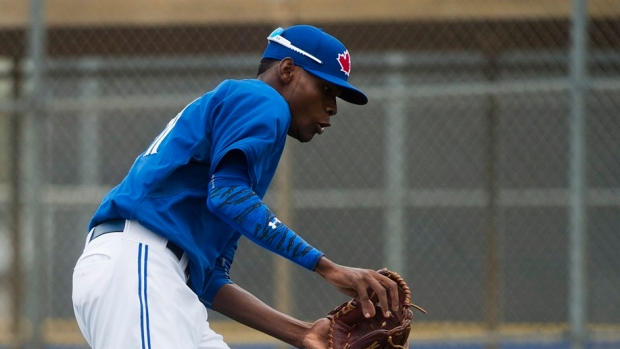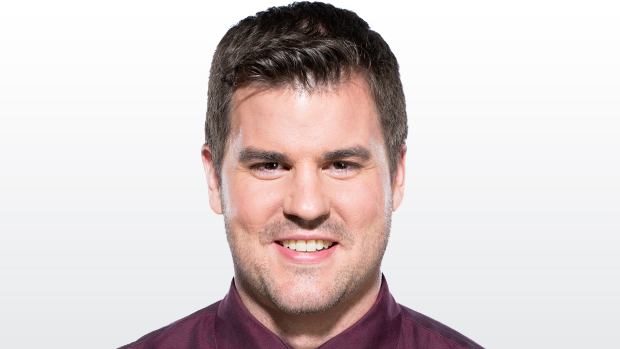 DUNEDIN, Florida - Here are two names to keep in mind as the Blue Jays make crucial decisions on their bullpen: Miguel Castro and Roberto Osuna.
The two youngsters are turning heads this spring and their development is prompting healthy, internal debate within the organization as to how to approach their respective seasons.
As of this moment, March 8, both have a chance to break camp with the big league team.
"Both those guys, they're not scared. They're poised. They're fearless on the mound and I think that's a great trait to have, especially when you're a youngster in a major league setting," pitching coach Pete Walker told TSN.ca. "They have plenty of pitches to get hitters out. They're confident. They both believe in their stuff."
Moxie is great but it comes down to "stuff," that is a pitcher's repertoire and his ability to command it.
Castro, a 20-year-old Dominican, is a beanpole who hurls peas. Listed at 6'5", 190 pounds, he's likely taller and lighter than his billing. But the radar gun tells no lies - he can throw a fastball 100 miles per hour. More importantly, he throws the pitch for strikes and complements it with a changeup nicely developed for a kid his age. Castro also features a slider.
"Any time you see power and command it's a pretty good combination, in this game especially," said Walker. "(Saturday) you saw a 97 mile per hour sinker and you saw command. You saw a kid attacking the strike zone."
"He's got good control," said manager John Gibbons. "Sometimes you get those guys who throw that hard and they're scattered, especially when they're young so he's kind of ahead of the game."
Osuna, 20, is coming back from Tommy John elbow ligament replacement surgery. He made eight appearances between the Gulf Coast League and Single-A Dunedin late last year and then struggled in the Arizona Fall League. Shrug it off; he's bouncing back from a serious injury.
He throws four-seam and two-seam fastballs, a changeup, a slider and a curveball. The fastball consistently hits the mid-90s miles per hour.
"We want to, for right now, make sure we're not just throwing five pitches that are all pretty good," said Walker. "I think if we really focus on a few of them and finish them off that those secondary pitches will come."
Grapefruit League results, for what they're worth, look like this so far:
Castro: 2 Games, 2 Innings Pitched, 1 Hit Allowed.
Osuna: 1 Game, 1 Inning Pitched, 1 Strikeout, 1 Hit Allowed.
It's the pitchers' bullpen sessions which have coaches salivating. Some feel one or both could be ready for the big leagues, if not right away then not long into the season.
To give you a sense of where Castro and Osuna stand, here are the other candidates vying for seven spots in the bullpen:
Two certainties are Brett Cecil and Aaron Loup.
Aaron Sanchez and Marco Estrada will be on the roster. Both could be in the bullpen although both still are vying for the fifth starter's job.
Daniel Norris most likely is a starter either in Toronto or Buffalo when the season begins, but he's being mentioned here as an outside shot for a bullpen job.
Steve Delabar, an All-Star in 2013 but coming off a disappointing 2014 which saw him demoted to Triple-A, is hitting 95 miles per hour with his fastball and is working his way toward a job this season.
Wilton Lopez, a non-roster invitee with three successful big league seasons (2010-2012) is in the running. So is Chad Jenkins (who has an option remaining).
Todd Redmond, who worked the long role last year and is out of minor league options, could return in the same role this season.
Kyle Drabek also is out of options.
This is a must-win season for the front office and the coaching staff. If the kids give them the best chance to succeed, the kids should go north.
"Let's face it, the last year and I can't say it was necessarily a change in philosophy, we started pushing some younger guys through the system a little bit quicker," said Gibbons.
SANCHEZ'S FUTURE
Speaking of healthy internal debate, people in the Blue Jays' organization continue to hold varying opinions of Aaron Sanchez's future.
While all agree he's destined for big league success, some feel he'll emerge as a front-line starter while others believe Sanchez will be a dominant late-game reliever.
The difference, ultimately, will be whether Sanchez can consistently throw his secondary pitches for strikes.
FIRST CUTS
Prior to Sunday's game, catcher Derrick Chung was assigned to minor league camp and left-hander pitcher Jayson Aquino was optioned to Double-A New Hampshire.