Two Martys arrive at hockey immortality after two impossibly different paths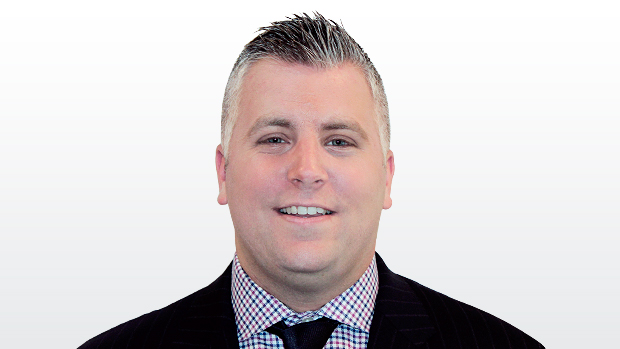 TORONTO — The two Martys arrived at immortality in the Hockey Hall of Fame at the same moment on Monday night, but the two teary-eyed men from Montréal could not have traveled more different paths.
Martin Brodeur was a first-round pick, a prized prospect who got an up-close view of the NHL from an early age through the lens of his father, famed Canadiens photographer Denis Brodeur.
Martin St. Louis was undrafted, a 5-foot-8 firecracker who was always told he was too small to play professional hockey.
By 22, Brodeur had a Calder Trophy and Stanley Cup ring. At 22, St. Louis just finished his senior year at the Univ. of Vermont and was about to embark on a rollercoaster minor league beginning that left him wondering whether he was destined to play in Europe.
One was a giant in the sport for two-plus decades. The other had a giant heart - as John Tortorella said - the size of a building. Think CN Tower big.
Both St. Louis and Brodeur entered hockey's cathedral as first-ballot Hall of Famers nonetheless, with four Stanley Cups, three Vezinas, two Art Ross trophies, one Hart, one Ted Lindsay Award and one Calder between them. They joined Jayna Hefford, Aleksander Yakushev and builders Gary Bettman and Willie O'Ree in a well-deserving Class of 2018.
St. Louis, now 43, left his young hockey playing sons and all kids who dare to dream with a lasting message.
"For all the kids out there listening: Follow your dreams. Believe in yourself," St. Louis said. "When it seems like all of the doors are closing, look for a window and find a way in. The reason that some people don't reach their full potential is that they quit too soon."
Quite clearly with O'Ree and Hefford, the entire Class of 2018 actually found a window when presented with a door - even Brodeur, who famously had to change his game when the NHL literally instituted a rule to thwart his style of play. Bettman grew up in a single-parent household in Queens in the 1950s and charted his own path. Yakushev spoke about how he lived in a wooden barracks with no running water in the cruel post-World War II Soviet Union.
"Thank you, Canada, for inventing hockey," Yakushev said.
"It's about following your passion," Hefford said, "and not letting anyone shake your dream."
It was an emotional night for all, as it always is. There's something about the Hockey Hall of Fame induction night that brings even the most stoic and coolest customers - like Brodeur was even on the morning before a Game 7 - to reach for tissues.
Brodeur choked up when thanking his father Denis, mother Mireille and brother Claude, all of whom passed away in the last five years. It was his brother Claude, Brodeur said, whom he credited with launching him on his Hall of Fame career after he temporarily quit hockey as a 14-year-old when he got cut from a team.
"When my big brother Claude found out about that, he grabbed me right away by the collar and brought me right back to my team," Brodeur said. "Like any teenager, you need your family and friends to support you and keep you going toward your goal."
Bettman addresses NHL work stoppages
To the surprise of some, NHL commissioner Gary Bettman directly addressed in his induction speech the three work stoppages that have left a black mark on his 25-year tenure and drawn him the ire of fans.
"I do look back far less fondly on the work stoppages," Bettman said. "They were not a first choice, but a last resort. But even in retrospect, regrettably, there was no other way to secure the stability, competitiveness and strength our league enjoys today.
"Speaking of taking a hit to make a play, I think everyone knows that my public appearances get an energetic reaction. I get booed when I present the Stanley Cup, particularly to a road team, but even from the home team, and at the draft. I even manage to get booed in Las Vegas before the Vegas Golden Knights ever played a game. So let there be no doubt: tonight should erase any claim that election to the Hockey Hall of Fame is a popularity contest. Rather, I hope that my induction is a testament to what is clearly a collective contribution."
The polarizing Bettman, 66, joined former John Ziegler and Clarence Campbell as NHL presidents/commissioners to be inducted into the Hockey Hall of Fame while still on the job. He is under contract through the 2021-22 season, just after he turns 70.
"For those of you who might think at this reflective moment that I might be getting ready to retire," Bettman said, "Forget it."
Contact Frank Seravalli on Twitter: @frank_seravalli