UFC's Werdum, Covington have bizarre altercation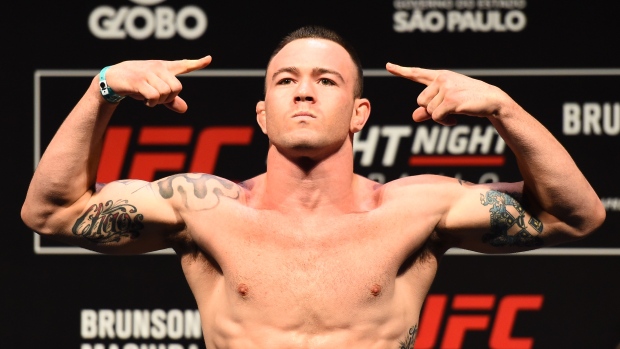 A bizarre altercation took place on Wednesday in Australia between fighters Fabricio Werdum and Colby Covington ahead of Saturday's UFC Fight Night in Sydney where Werdum takes on Marcin Tybura in the main event.
Portions of the encounter were recorded and Werdum appeared to throw a boomerang at Covington's face.
Heavyweight Werdum told MMA Junkie that the incident began when Covington called Werdum a "Brazilian animal" in the lobby of the hotel in which both men were staying. Prior to that, Werdum says, he did not even notice Covington. Werdum says he knocked Covington's phone out of his hands and Covington responded by kicking at Werdum.
At a UFC Fight Night late last month in Sao Paulo, Covington defeated local favourite Demian Maia by unanimous decision in a welterweight contest and proceeded to cut a derogatory promo towards the Brazilian fans after the fight, calling them "filthy animals." Covington and his entourage needed security to exit the arena.
"I no punch him," Werdum told MMA Junkie. "I no touch him. I have a video. This is [expletive]. This guy's a liar. I wanted to punch him, because he kicked me. But I just dropped his phone, because he called me a 'Brazilian animal.' I don't know why he said that. It's too much..."
Covington, himself, began to film the incident and posted it to social media. In his video, Covington made a number of homophobic and racial slurs.
The UFC was made aware of the incident and issued a statement.
"UFC was made aware of the altercation between Fabricio Werdum and Colby Covington at the organization's host hotel in Sydney, Australia," the company said. "The organization will conduct a full investigation to determine if the Athlete Conduct Policy was violated before taking any further action on this matter."