It's on: St-Pierre signs bout agreement to fight Bisping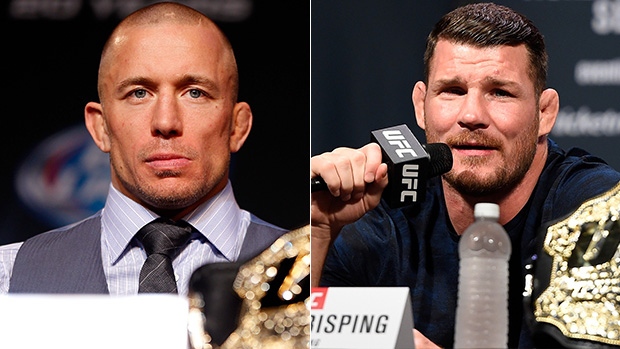 Georges St-Pierre tweeted a picture of himself signing his bout agreement on Wednesday to fight in UFC 217 against Michael Bisping on Nov. 4 at Madison Square Garden in New York City.
The pair appeared at a news conference in March after Dana White originally announced on SportsCentre that the Canadian MMA legend would battle the middleweight champion in his return bout.
White had hoped to book the fight in July, however, after St-Pierre said that he wouldn't be ready to enter the Octagon until October, the UFC president pulled the fight off the table.
"Georges St-Pierre is saying he will not be ready to compete now until November. Who knows if that's even the case. It could be next year," White told Fox Sports Australia. "So we're not waiting for Georges St-Pierre any more. We're moving on with the division, and Yoel Romero will get the next shot."
It was then revealed that Bisping was recovering from a knee injury which would push back any title defence.
White then said that GSP would face the winner of the UFC 214 welterweight title fight between champion Tyron Woodley and challenger Demian Maia, but following the card said that after seeing Woodley's performance, the fight with Bisping was back on.
"Because I know Michael Bisping will fight," said White after UFC 214. "Michael Bisping will show up and he will fight. So yeah, I'm going to give it to him."
St-Pierre has not fought since he defeated Johny Hendricks via split decision at UFC 167 in November of 2013.
He originally retired on a 12-fight winning streak.
Bisping's last fight was the first defence of his middleweight title, he earned a unanimous decision victory over Dan Henderson at UFC 204 last October.