Undefeated Habs 'playing the right way'
As TSN Senior Hockey Reporter Frank Seravalli writes, the early-season metrics show the Montreal Canadiens have become a positive possession team that doesn't rely so heavily on goaltender Carey Price.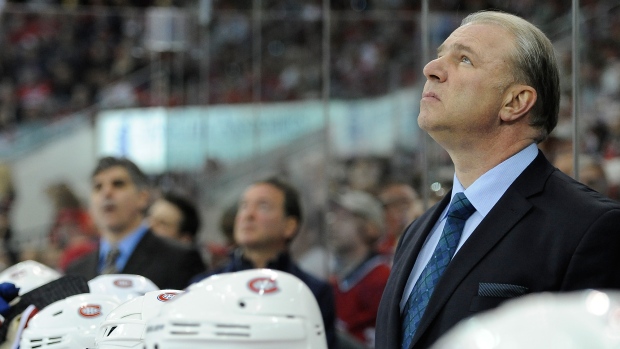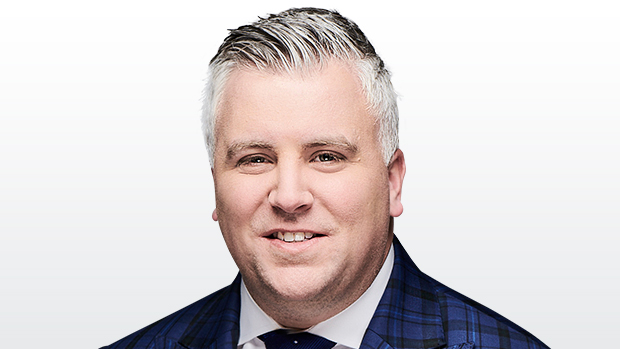 After the Montreal Canadiens stretched their best start in 106 years to six consecutive wins on Saturday night, defenceman Jeff Petry raised eyebrows with his postgame comments.
"We're getting the wins because we're playing the right way," Petry told reporters.
Six games in, Hart and Vezina Trophy winner Carey Price has rarely been under siege.
The Canadiens have allowed just seven goals in six games. They have generated 47 more even-strength shot attempts (SAT) than their opponents (275-228), which helps illustrate puck possession. They have created two more "high-danger scoring chances," than their opponents, according to war-on-ice.com, after allowing a minus-20 ratio last season.
Have the Canadiens suddenly flipped the script after gliding into the Stanley Cup playoffs last spring on the back of Price? Last year, the Canadiens ranked 22nd in shot attempts (SAT) and Calgary was the only NHL team to finish lower and still make the playoffs.
The early results are not the result of a massive off-season overhaul. Head coach Michel Therrien remains behind the bench, and there are only two new faces in Alex Semin and Tomas Fleischmann.
Have the Habs undergone a vast scheme change to become a positive possession team in the last five months?
The simple answer, according to Therrien, is no.
"We're a different team than we were three years ago, but I would say 95 per cent of the things we do are the same. We're preaching the same," Therrien told reporters after Monday's practice. "We added some players that really help. There's good chemistry with the lines. We've got depth defensively. [There's] maturity of players about how we play, maturity of players understanding the game. It's all part of that process."
The longer answer, according to the advanced metrics, is the six-game sample size is way too small to make any sort of judgment call as to whether the Habs are truly playing differently.
In the early season, only Los Angeles (62.1 per cent SAT) and St. Louis (57.2) have earned more of the even-strength shot attempts in their games than Montreal (54.1).
The Canadiens host St. Louis on Tuesday night, putting their undefeated start against one of the league's top possession teams.
The core of the Canadiens, though, are winning the SAT battle at rates that are so vastly different than their career averages: Brendan Gallagher (63 per cent), Max Pacioretty (63), Tomas Plekanec (60), Lars Eller (59), Petry (59), Alex Galchenyuk (59) and Alexei Emelin (58).
Of those players, only Gallagher (54) and Pacioretty (53) have a career average better than 50 per cent.
That means if Therrien is not bluffing, and there has been no system overhaul, the numbers say the Canadiens will regress closer to their career marks as time wears on.
The numbers will also slide back toward the historical norms more quickly if Therrien continues to use the fourth line of Torrey Mitchell, Devante Smith-Pelly and Brian Flynn for 12 minutes per night.
There is no reason to doubt Therrien's words. Coaches rarely just change gears and shift their plan midway through their tenure - particularly after nearly 700 games behind an NHL bench. Therrien's teams have historically been poor possession statistic teams, dating back to his first stint with the Canadiens in 2000-03.
Listening to Petry and fellow defenceman P.K. Subban, though, it is hard to reconcile their comments with those of Therrien. They say they sense a real change.
"I think everybody's team goes through a transition," Subban told reporters Monday. "I think last year, our team was in a position where we had to rely on [Price] a little bit more. It's still only six games in, but we've shown that we can play a style that limits other team's opportunity."
More than an X's and O's change, a team sense of importance to not be so reliant on Price could have a small impact on the overall numbers. Maybe that's part of the "maturity of understanding the game," that Therrien was referencing.
The real verdict on that won't come for months.
"We have to come out and play the style of game that we want," Subban said. "If we're able to keep the shots down and play in the other team's zone, that's going to help [Price] a little bit. I think for the most part, we can't expect him to make 50 saves a night."
(Source for all advanced stats: war-on-ice.com)
Frank Seravalli can be reached at frank.seravalli@bellmedia.ca.