Underrated Laba still the key for the Whitecaps
Vancouver Whitecaps midfielder Matias Laba can be a man of few words. But as TSN's Kristian Jack discovered, the thoughtful and soft-spoken 24-year-old truly loves the game he plays and is making the most of his opportunity in MLS.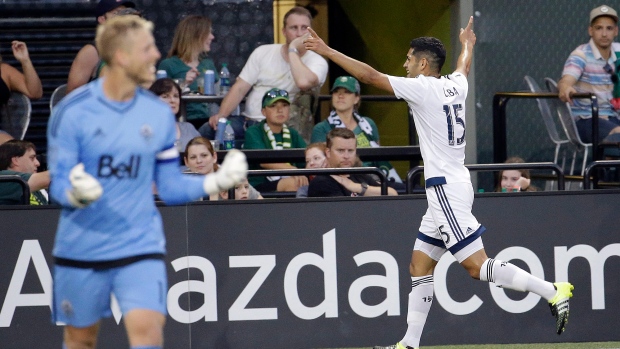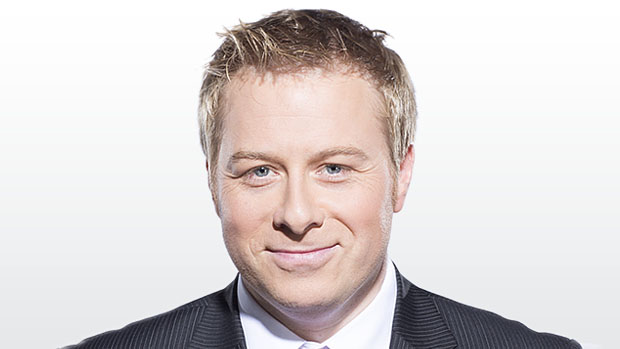 It can be a challenge to find a quiet part of Manhattan at any time but on this particular Friday night it is almost impossible.
Inside the lobby of the hotel lights are dimmed and Kygo's latest dance hits play out, setting the mood for many while the evening is still young. The front doors swing open regularly and with far more going out than coming in the city's smells and sounds creep in.
Inside I search for a spot away from the speakers to chat with one of the most underrated players in MLS. Last September, MLS.com listed him 12th in their annual '24 under 24' rankings. Most observers north of the border felt that was more than a little low, not that the man himself cared.
Vancouver Whitecaps midfielder Matias Laba can be a man of few words. The soft-spoken 24-year-old approaches the interview the way he approaches opponents. He is calm, measured and patient, allowing his mind to drift to find the right words in English. Only once he is comfortable to go on the front foot does he say what he wants.
It is clear Laba is an intelligent man who loves the sport he plays. After all, anyone whose favourite player of all-time is Juan Roman Riquelme certainly appreciates the beautiful aspects of the game.
He admits he will watch all different leagues but this is not a player who simply watches for pleasure. Just like this night in New York City, Laba's mind is always working.
"I like to watch every game, in Argentina, MLS, Europe."
It is not difficult to guess who he enjoys watching the most.
"(Javier) Mascherano," he says with a smile.
"He allows other players to go attack, very smart, physically one of the best, he was my (reference) point to see and learn.
"In 2011 I was with the under 20s for Argentina and we played against him, we practiced some tactical play before Copa America. It was special, a real pleasure for me."
Laba's path has since brought him to North America but he still one day would like to be where all young South Americans desire to play.
"The UEFA Champions League, for me, is a pleasure to see - to watch all the top teams and learn. I am very happy in MLS but my dream is to play in the Champions League one day and I'll work for that."
Laba is quick to explain that it remains a distant dream for now.
"I enjoy playing for Vancouver - my family is very happy, the club have been great to me. I have good relationships with Robbo, the whole staff, all teammates - the club has done a very good job of keeping the majority of this unit together for some time."
Laba isn't the first and won't be the last member of the Whitecaps to go out of his way to talk about his coach, Carl Robinson. Robinson played Laba's position and often found himself around players with bigger personalities and bodies when he was Laba's age.
"He is a very important player for us. A manager's dream. His reading of the game is phenomenal, he's a great guy to work with, never complains just gets his head down and has a lot of big performances for us. The first name I write on the team sheet." Robinson tells me.
"He knows everything about what it's like to be a player," says Laba of Robinson. "If you aren't playing well, or thinking of other things he knows, he gives motivation to us all differently every day. His communication with every player is detailed and as a player you feel good and feel that he trusts you because he cares and works on relationships with players. I am very thankful because he gave me the chance to come here after just six games in Toronto, where I was injured, and for that chance I want to give everything to him and this club."
Laba's time at Toronto FC was so short you could forgive anyone for not remembering it. That's not the case. His play in Vancouver since the December 2014 trade has had many Reds fans looking west with envious eyes as their team struggled to find a balance in midfield throughout the 2015 season.
The Argentine led the league with 5.0 tackles per game last season and 7.2 attempted tackles per game, helping the Whitecaps to the best defensive record in MLS. It is a league that tactically has some advancing to do to keep up with changing times in Europe and elsewhere but the transition game is becoming more and more a focus for coaches and as a defensive midfielder Laba is very well aware of this.
"In our spot we need to be in good positions every time, we need to think ahead and win the second balls. Sometimes we can intercept passes but it's about finishing one counter attack and starting another."
More and more teams are playing with four band systems as gaps between the lines try to be filled, making those in front of the back four extremely important. It is an era that has allowed different kinds of central midfielders to blossom. There are the ball carriers who can penetrate from deep positions and support attacks. There are the deep-lying playmakers who can control games with their creative range of passing and there are the hunters and destroyers who chase the ball back and ignite attacks with their first pass to start a possession.
Laba is clearly the latter and has often been deployed under Robinson in a double pivot with another carrier or destroyer but recently has been asked to play alongside playmaker Pedro Morales, often making the shape 4-1-4-1. It's something he prefers.
"Alone in the hole in the central area I feel comfortable. When I play in a pair next to players I enjoy it and get to watch and react to their smart movements but I prefer to play alone. Before I was 17 I used to play more as an attacking midfielder but when you grow you look how you can help the team and I enjoyed the tackling, recovering the ball so I kept playing there."
The Whitecaps are thankful he did.
Matias Laba and the Vancouver Whitecaps visit BMO Field on Saturday for an MLS clash against Toronto FC. Catch it live on TSN1/3/4 at 7:30pm et/4:30pm pt.