US names Pavelski captain for World Cup
The United States has named Joe Pavelski of the San Jose Sharks as its captain for the World Cup of Hockey. Patrick Kane of the Chicago Blackhawks and Ryan Suter of the Minnesota Wild were named as alternate captains for the tournament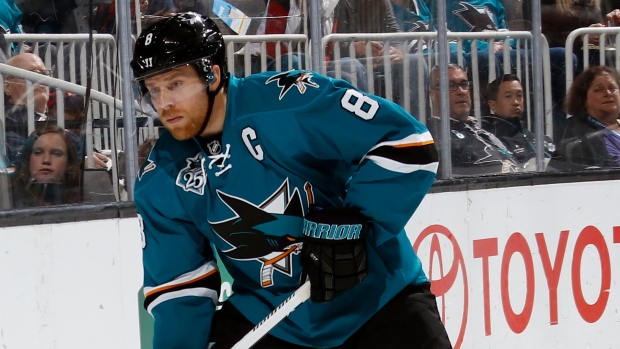 COLUMBUS, Ohio -- The United States has named Joe Pavelski of the San Jose Sharks as its captain for the World Cup of Hockey.
Patrick Kane of the Chicago Blackhawks and Ryan Suter of the Minnesota Wild were named as alternate captains for the tournament, which begins Sept. 17 in Toronto. David Backes of the Boston Bruins, Ryan Kesler of the Anaheim Ducks, Ryan McDonagh of the New York Rangers and Zach Parise of the Wild will also be part of coach John Tortorella's leadership group.
Tortorella said it's great news that the U.S. has "plenty of leaders," adding that's the reason the leadership group includes seven players.
Pavelski became Sharks captain before last season, helping them reach the Stanley Cup final. He represented the U.S. at the 2010 and 2014 Olympics.