Vegas-bound? TSN's cream of expansion crop
The task is tall for George McPhee in finding 30 players from around the NHL who fit into the expansion plans of the new Las Vegas franchise. Frank Seravalli unveils the Top 10 players projected to be available to McPhee, according to TSN Hockey.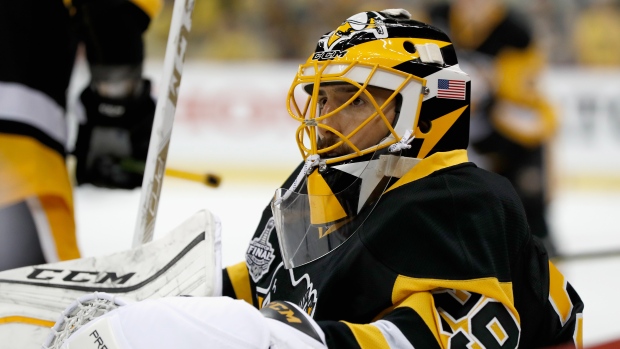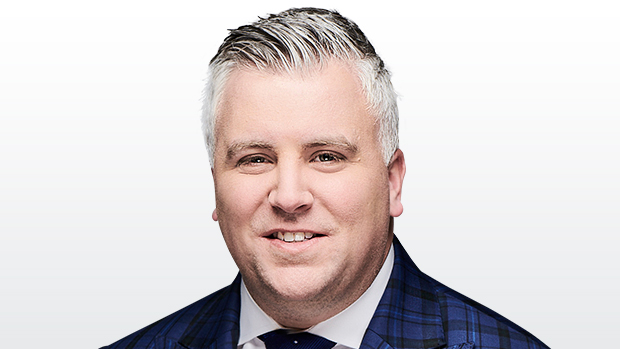 LAS VEGAS — Minnesota general manager Chuck Fletcher is resigned to the fact that his Wild team is guaranteed to lose an impact player in June's looming expansion draft.
"I've told my owner that," Fletcher said last week in Toronto.
With one player to be selected from all 30 teams, some will be hit harder than others. The Minnesota Wild, though, are the only NHL team with two players on TSN Hockey's Top 10 list of potentially available players after an early mock draft process.
As tough as it may be to swallow, Fletcher's expansion exposure list is the ultimate validation of his organization's drafting and development. Not nearly as many teams have a talent pool that deep.
That's why the task is tall for Las Vegas GM George McPhee. He must find the 30 best players available that not only meet the contractual and salary requirements, but also have the best blend of talent for today and tomorrow.
Young, old, inexpensive, costly, big names and relative unknowns - the range of players available to be selected will be vast.
Big names like Kings forward Marian Gaborik or Panthers goaltender Roberto Luongo may be on the board, but might not make sense in Sin City on the back nine of their careers. Luongo, 37, would also come with significant salary cap recapture consequences for the Canucks, Panthers and Las Vegas - making him a longer shot.
That will leave McPhee and Co. to attempt to find diamonds in the rough - developing players left exposed - and bet their eyes see something that their own team's scouts did not.
There is a lot to consider. Thankfully for Las Vegas, June is a long way off.
Here are the Top 10 players projected to be available, according to TSN Hockey:
10. Trevor van Riemsdyk, RD, Chicago: Just two years ago, van Riemsdyk was hurried back from injury to help put the Blackhawks over the top in the Stanley Cup Final as a rookie. He earned coach Joel Quenneville's trust by pulling down 20 minutes per night last season. With so many pillars to protect with no-move clauses, the Hawks will be hard pressed to keep the 25-year-old.
9. Jonas Brodin, LD, Minnesota: The Wild signed Brodin, 23, to a six-year, $25 million deal with the hopes he would become the next John Klingberg or Oliver Ekman-Larsson. So far, the offensive side of his game has not translated, which could leave him vulnerable in the expansion draft since other blueliners Ryan Suter, Jared Spurgeon and Matt Dumba need protecting.
8. Brandon Davidson, RD, Edmonton: Davidson, 25, took an enormous stride last year, filling a much-needed void on the right side as a left-shooting defenceman. But the 2010 sixth-round pick has been out since the Oilers' season opener and rookie Matt Benning's play on the right side has made Davidson expendable.
7. Cam Atkinson, RW, Columbus: Atkinson's name had been dangled on the trade market in recent years, but the Blue Jackets yanked him back during a career-best 53-point campaign last year. The Blue Jackets must protect Scott Hartnell, Nick Foligno and Brandon Dubinsky, who all have no-movement clauses.
6. Jason Zucker, LW, Minnesota: Since only one player can be taken from each team, one way the Wild may be able to keep Brodin and their young 'D' intact could be to dangle Zucker. The 24-year-old is the NHL's only Las Vegas-raised product and word is GM George McPhee has already been doing his due diligence on Zucker.
5. Dmitry Orlov, LD, Washington: McPhee drafted Orlov in 2009 and helped develop him. The Caps' 25-year-old Russian is coming off a breakout campaign in which he netted 29 points on the back-end.
4. Mathieu Perreault, LW, Winnipeg: McPhee also drafted (then traded) Perreault in Washington. The Jets' crafty forward is still on the right side of 30 and has been a consistent producer with back-to-back 41-point seasons in Winnipeg.
3. Marc Methot, LD, Ottawa: The Senators don't want to lose the yin to Erik Karlsson's yang, but changing protection schemes might mean exposing players such as Kyle Turris, Derrick Brassard, and J-G Pageau - just to protect Methot. One way around it would be for Dion Phaneuf to waive his no-move clause.
2. Jakob Silfverberg, LW, Anaheim: Kevin Bieksa's contract continues to wreak havoc on the Ducks. His no-move clause forces the Ducks to go to an eight-skater protection plan, leaving top six forwards like Silfverberg vulnerable. Las Vegas won't have many of those at their disposal.
1. Marc-Andre Fleury, G, Pittsburgh: The longest-tenured Penguin may hold the hammer with a no-move clause, but his no-trade clause can only prevent him from going to certain cities. That's why it's hard to imagine the Penguins not finding a way to protect 22-year-old Stanley Cup winner Matt Murray. Fleury, 31, is already closing in on 400 career wins and has plenty of tread left on his tires to be the bedrock of the Las Vegas franchise for years to come.
Other notable exposed players: F Mikkel Boedker, Marcus Kruger, Marian Gaborik, Mikhail Grigorenko, Johan Larsson, Michael Grabner, Matt Read; D Dan Hamhuis, Jack Johnson, Paul Martin; G Roberto Luongo, Semyon Varlamov.
Contact Frank Seravalli on Twitter: @frank_seravalli