Vegas Golden Knights introduced as NHL's 31st franchise
These Knights will be Golden. As gold confetti blasted into Sin City's neon-drenched night sky, owner Bill Foley dubbed the NHL's 31st franchise the Golden Knights, finally giving the first professional sports team to call Las Vegas home a name and identity.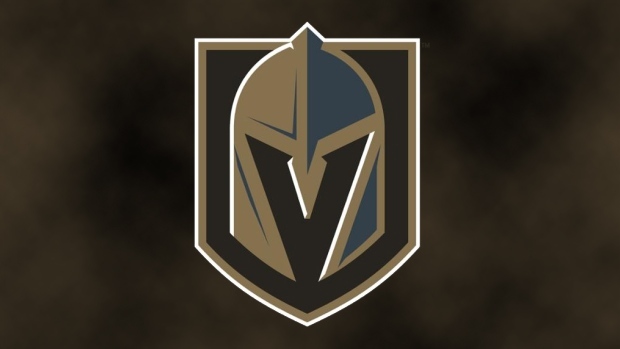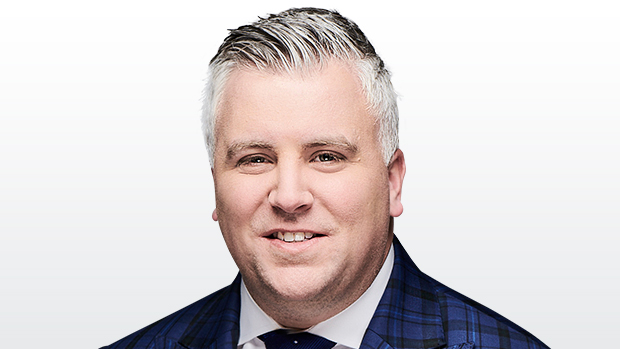 LAS VEGAS — These Knights will be Golden.
As gold confetti blasted into Sin City's neon-drenched night sky, owner Bill Foley dubbed the NHL's 31st franchise the Golden Knights, finally giving the first major professional sports team to call Las Vegas home a name and identity.
The Vegas Golden Knights will begin play in Oct. 2017 as the NHL kicks off its second 100 years. The "Las" in Las Vegas was officially dropped from the team's moniker because the team said that's how most locals refer to their city.
Within minutes of the unveiling, the Golden Knights logo - reminiscent of a spartan's warrior helmet with a "V" for Vegas as to central focal point - adorned digital billboards up and down the Las Vegas Strip.
"Our name and our logo is really going to exhibit the highest element of the warrior class: the knight," Foley said. "The knight protects the unprotected. The knight defends the realm. The knight never gives up, never gives in, always advances, never retreats. That's what our team is going to be."
Foley's enterprise was somehow able to keep the team's detail under wraps for more than three months, building to a crescendo of excitement on Tuesday night. Foley said Golden Knights GM George McPhee learned of the team's name in September and didn't even spill to his wife or kids.
"It's nice to have an identity," McPhee said. "It's finally coming to life."
More than 2,000 fans crammed into Toshiba Plaza outside of T-Mobile Arena just steps off the infamous Strip for the glitzy, glitter-filled party headlined by Cirque Du Soleil.
Fans draped over levels of an adjacent parking garage just to get a glimpse of the new Golden Knight warrior's helmet while youth hockey players skated on an outdoor rink next to the stage. Patrons from the neighbouring outdoor bars overflowed into the plaza. Helicopters flew overhead and dropped t-shirts into the crowd.
It really was quite a scene: quintessential Vegas. Where else would an NHL team reveal its name but in the shadow of a rollercoaster at New York, New York Casino?
There was a slight technical glitch to the party. A video failed to play on the stage's big screen which would have segued into the unveiling of the logo.
Foley instead counted down to the long-awaited realization of his dream.
"Believe me," Foley said. "We won't screw up the first game like we screwed up the video."
Las Vegas was officially invited to join the exclusive NHL old boys club on June 22, but this party made it feel real. The assembled fans and season-ticket holders even booed NHL commissioner Gary Bettman.
"Keep booing me," Bettman quipped. "This proves you're now an NHL city."
Bettman said he hoped to one day return to be booed as he delivered the Stanley Cup. McPhee was also repeatedly heckled by a fan so boisterously that it threw off the veteran GM during his remarks, leaving him to wonder aloud whether the ceremony had morphed into "a Donald Trump rally."
Foley, who will own 85 per cent of the franchise with the other shares belonging to former Sacramento Kings owners the Maloof Family, was forced to zag after realizing his preferred name - the Las Vegas Black Knights - would not be possible. He wanted to pay homage to his alma mater, the United States Military Academy, but ran into trademark, domain and other logistical snares with West Point and also the OHL's London Knights.
As a result, the name was tweaked to one of three finalists: the Golden Knights, Silver Knights and Desert Knights.
Foley compromised with the Golden Knights, but still got to use a colour scheme similar to Army's Black Knights with gold and black as the primary colours. The official names of the colours are steel grey, gold, red and black.
The entire process may have seemed slow. But it took only five months for the name, logo and jersey to be agreed upon. McPhee reminded that the Washington Capitals' current jerseys took more than two years to assemble.
"It's actually been a remarkably short time," McPhee said. "These things take a while. There's so much to go through legally and design-wise. It's not only a name and identity, it's about colours and making them work on a uniform."
Fans lined the block outside T-Mobile Arena to purchase new merchandise. Foley and McPhee both sported Golden Knights hats. The only thing missing for sale were jerseys, which have been designed, but are not expected to be produced until mid-February.
"I'm very proud of our name," Foley said. "And I'm very proud of our logo."
Contact Frank Seravalli on Twitter: @frank_seravalli