Vegas signs Glass, Suzuki, and Brannstrom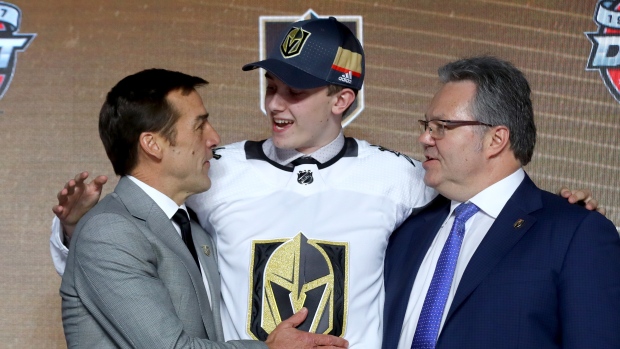 The Vegas Golden Knights have signed forwards Cody Glass and Nick Suzuki, as well as defenceman Erik Brannstrom to three-year, entry level deals.
All three were selected by the Golden Knights in the first round of the 2017 NHL Entry Draft.
The move comes after signing defenceman Griffin Reinhart and forward Brendan Leipsic earlier Saturday.
In 69 games for the Portland Winterhawks last season, Glass (picked No. 6 overall) had 32 goals and 92 points.
Suzuki (No. 13) was just as impressive, putting up 45 goals and 96 points.
Meanwhile, Brannstrom (No. 15) had one goal and five assists in 35 games for HV71 Jonkoping of the Swedish Hockey League, showing excellent defensive potential.