Vey hopes off-season work leads to bounce-back year
Vancouver Canucks forward Linden Vey plans to use the 'biggest summer' of his life to become a more consistent factor on the ice. As TSN Senior Hockey Reporter Frank Seravalli writes, Vey will battle with wunderkind Bo Horvat in training camp for Vancouver's third-line centre role.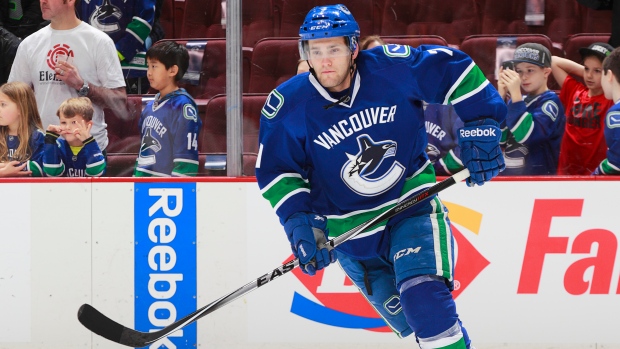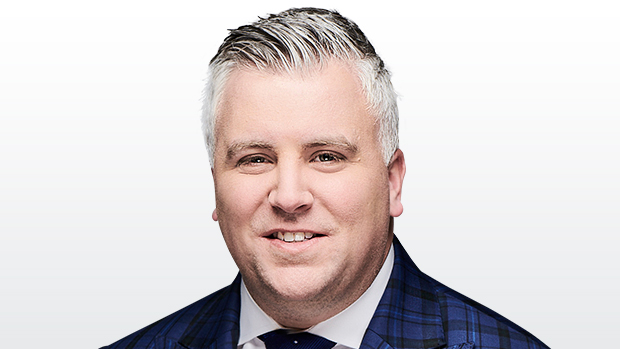 Days after the Canucks' season ended earlier than anyone in Vancouver had hoped it would, rookie Linden Vey sat down with team president Trevor Linden for his exit interview.
Vey told Linden that, in a strange way, he was glad the Canucks' playoff run was over - and it wasn't because he sat as a healthy scratch for five of the six first-round games against the Calgary Flames.
"I didn't wish for us to be out, it wasn't anything like that," Vey said. "I just knew that meant I would get the summer that I needed. Sitting out, I already had a lot of time to look at where things went wrong. I was really honest. My preparation last summer wasn't what it needed to be."
Last summer, Vey was deep in the Kings' long run to the Stanley Cup as a black ace. He practised every day until Los Angeles won the Cup on June 13. By the time he finally made it back to Saskatoon, his home base, it was June 25. Three days later he was blindsided by a trade to the Canucks, dealt for a second-round pick.
"You take 10 days or 15 days off to relax after a long season, then you turn around and it's mid-July. The summer was almost over," Vey said. "I'm not making excuses.
"The season [with the Canucks] didn't go the way I wanted. I came in with big expectations to put up numbers. It was a big learning curve."
Now, Vey is in the middle of what he calls "the biggest summer of my life."
That isn't hyperbole. Vey turned 24 on Friday. The Canucks parted ways with forward Shawn Matthias, who chipped in 18 goals last season, putting more minutes up for grabs on Willie Desjardins' top three lines.
Vey will battle with wunderkind Bo Horvat in training camp for Vancouver's third-line centre role.
Horvat, now 20, made more with less rope than Vey last season despite playing approximately 150 fewer minutes. In 68 games, Horvat tallied 13 goals and 25 points, compared to Vey's 10 goals and 24 points in 75 games.
Nearly 123 of those additional minutes of ice time for Vey came with the man advantage. Horvat saw just 17 minutes all season on Vancouver's talented power play, which finished ninth in the NHL.
Vey said his biggest issue last season had nothing to do with adjusting to the NHL's pace of play, a hurdle many young players struggle with. Instead, it was that his game lacked consistency. Vey was nearly a point-per-game player in his last two AHL seasons with the Manchester Monarchs.
"I've always been a fairly skilled guy wherever I've played. I could afford to take nights off in other leagues and maybe still put up numbers," Vey admitted.
"In this league, you need to be willing to bring your 'A' game every night, or at least nine out of 10 nights. You look at our team in Vancouver; we bring it every day, in practice and in games. That's why they've been able to be successful for so long."
If the Canucks are going to return to the Stanley Cup playoffs next season in a much deeper Pacific Division, they'll need more from both Vey and Horvat - two players who can help fill out a top-heavy, veteran lineup.
Anaheim and Calgary are now the class of the division. The Kings view last April's near–miss of the postseason as more anomaly than anything else, and the Oilers appear to finally be headed in the right direction. That doesn't even include the new-look Sharks, who will be playing a different style under Peter DeBoer and have added Martin Jones in net.
Vey was back in Vancouver this week, a departure from his normal summer routine. He wanted to be front and centre with the Canucks training staff, eager to put in the extra work required. He was in the gym with teammates Chris Higgins and Sven Baertschi on Thursday.
Vey will soon be heading back to Saskatoon, but he plans to return to Vancouver for a three-week training session with Canucks strength and conditioning coach Roger Takahashi in August.
"I've already worked the hardest I ever have in a summer," Vey said. "In every league I've played in, I made a big jump in my second season. I'm not so much worried about the points, but I want to get my game to the point where I'm a factor. Last season, I wasn't the same player that got me to the NHL."
Frank Seravalli can be reached at frank.seravalli@bellmedia.ca.