VGK's Neal returns in second period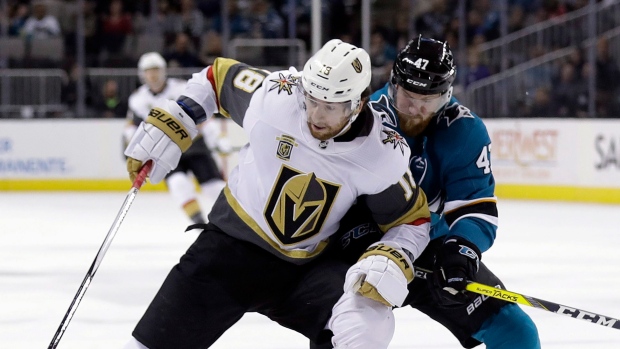 Vegas Golden Knights forward James Neal left but has since returned to Tuesday's clash against the Chicago Blackhawks after taking a slap shot from teammate Brad Hunt on a first period power play.
Neal took the shot to his left knee and needed help getting to the dressing room before returning midway through the second period.
The 30-year-old has been one of the Golden Knights' top players in their inaugural season, scoring 24 goals and adding 13 assists over 55 games.
Vegas sit first in the Western Conference with 76 points and a 36-15-4 record.