Voynov planning to return to Russia
Defenceman Slava Voynov announced on Wednesday he will be returning to his native Russia, cutting ties with the Kings and the NHL. TSN Senior Hockey Reporter Frank Seravalli explains that the defenceman will remain property of the club, should he ever attempt to play in the NHL again.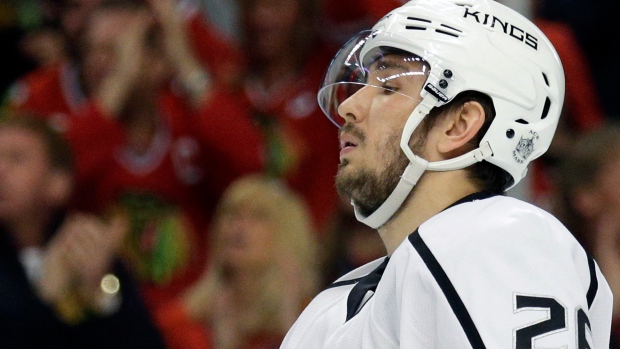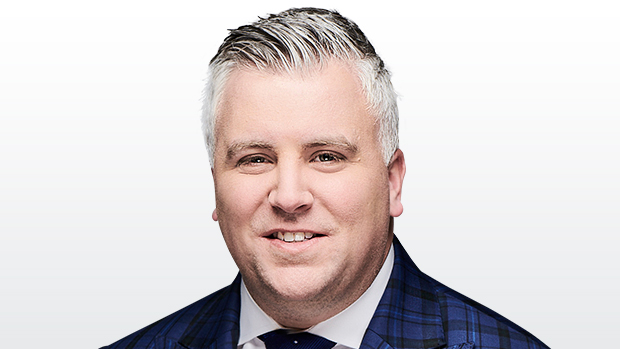 Defenceman Slava Voynov announced on Wednesday he will be returning to his native Russia, cutting ties with the Kings and the NHL.
Voynov pleaded "no contest" to a domestic battery charge on July 2 and served 90 days in a California jail. Upon his release, he was detained by U.S. Immigration and Customs Enforcement, where he was facing possible deportation in an upcoming hearing.
Before that decision could be reached, Voynov released a statement through his agent, Roland Hedges, in which he stated his intentions.
"Earlier today, I notified the National Hockey League, the National Hockey League Players' Association and the Los Angeles Kings of my decision to immediately begin the formal process of returning to Russia with my family," Voynov said. "I sincerely apologize to those in and around the game of hockey, who have been affected by my situation, and I also wish the players of the LA Kings success in the future."
The Kings then followed with their own statement, announcing they were already taking the necessary steps to terminate Voynov's contract.
"During this period of detention [by U.S. Immigration], the Los Angeles Kings decided he would no longer play for the team," the Kings said in a statement. "We established a deadline of Sept. 17 - the beginning of our 2015-16 training camp - to reach this outcome. Mr. Voynov's announcement today of his intention to leave the United States and return to Russia makes the termination unnecessary.
"As we have publicly stated since Mr. Voynov's arrest last year, the Kings organization will not tolerate domestic violence. As part of that commitment, we will soon announce a series of Conduct Awareness Training Initiatives that reflect the values and principles central to our franchise."
NHL officials could not be reached for comment on Wednesday night by TSN.
As one of those initiatives, the Kings plan to soon formally announce the hiring of former NHL player Brantt Myhres as a "player assistance director," who will act as the locker room's confidant and aid to off-ice issues, including drug and alcohol abuse.
Voynov has been suspended by the Kings and the NHL indefinitely since the bloody incident with his wife, Marta Varlamova, reportedly took place on Oct. 20, 2014, at their Redondo Beach, Calif., house following a Kings team Halloween party.
Voynov allegedly kicked, punched, and pushed his wife into a television that opened a cut over her eye, which required eight stitches to close.
Voynov, 25, was due $19.25 million U.S. from the Kings over the next four seasons. The Kings will not be on the hook for that money. The team's salary cap situation will not change, since the Kings already began receiving relief from Voynov's salary for a portion of last season.
Since the Kings ultimately did not need to terminate Voynov's contract, the defenceman will remain property of the club, should he ever attempt to play in the NHL again in the future. In that case, if Voynov were somehow able to reside in the United States again, the NHL would also need to reinstate Voynov, however unlikely.
Voynov was the No. 32 overall pick by the Kings in 2008. He appeared in 190 NHL games, registering 81 points, and helped Los Angeles to two Stanley Cups in three seasons.
Now, the Kings have cut all ties with three players who were arrested in the last 11 months, including Voynov and forwards Jarret Stoll and Mike Richards.
Stoll, 33, signed a one-year deal with the Rangers as an unrestricted free agent after he was arrested on April 17 - days after the regular season ended without a playoff berth - after allegedly attempting to enter a Las Vegas day club with 3.3 grams of cocaine and 8.1 grams of MDMA.
Richards, 30, had the final $22 million of his contract terminated by the Kings on June 30 for a "material breach" after he was detained at a Canada-U.S. border crossing in Manitoba. Richards was subsequently charged on Aug. 27 by the Royal Canadian Mounted Police for allegedly possessing a controlled substance (Oxycontin) on June 17.
Richards is next scheduled for an appearance in court on Dec. 8. He has not entered a plea.
"Mike intends to vigorously defend the case and we're awaiting further disclosure, which we expect to receive well before Dec. 8," Richards' lawyer, David Humphrey, told the Winnipeg Free Press.
Prior to being charged, the NHL Players' Association filed a grievance on Richards' behalf on Aug. 10, contesting the termination of his contract. The NHLPA requested an expedited hearing, which has not yet been scheduled. He remains an unrestricted free agent, free to sign with any team or pursue a tryout contract.
There is no word on whether Voynov plans to continue his playing career in Russia.
Frank Seravalli can be reached at frank.seravalli@bellmedia.ca