Wagner leaves Huddersfield Town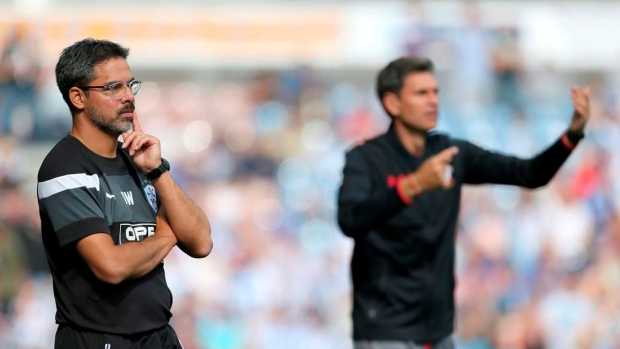 The man who took Huddersfield Town to the Premier League and a return to the top flight for the first time in nearly 50 years is gone from the club.
Manager David Wagner has left the Terriers by mutual consent, the team announced on Monday.
"Under [Wagner's] stewardship, we've achieved things on the football pitch that surpass anything in modern memory, and that have gone well beyond my wildest expectations as Chairman and as a fan," chairman Dean Hoyle said in a statement. "Under David's management, we took this Club to the highest position it has held in almost 50 years and created memories that will last forever.
Wagner met with the team over the weekend, expressing a need for a break from management and offered to remain in place until the end of the season, but a decision was reached for the separation to occur immediately.
"We discussed making that change immediately, but he also made it clear that he would give his all for the rest of this season before departing in the summer if we preferred," Hoyle said. "After a long discussion we all felt that David staying at the Club until the end of the season was best, but we've kept discussions open and we all now feel that the time is right to part ways.'
A striker in his playing days and a United States international, Wagner, 47, joined the club in November of 2015 after five seasons at the helm of Borussia Dortmund's reserve side in his native Germany. Wagner guided the Terriers to a 19th-place finish in the Championship during his first season and safety.
The following season, he spearheaded an unlikely promotion push. The club finished fifth in the table and defeated Sheffield Wednesday and Reading, both on penalties, in the playoffs to achieve promotion.
Last season, the team's first in the top flight since 1972, Huddersfield finished 16th in the Premier League, four points up on the drop zone.
But regression has taken hold this year and the Terriers sit dead last in the Premier League on 11 points with only two wins on the season, eight back of Cardiff for the final safe spot.
Mark Hudson will be in charge of the team when they play Manchester City on the weekend.