Was the juice worth the squeeze for Blue Jackets' Kekalainen?
Blue Jackets GM went all-in in February and that debt is now due, Frank Seravalli writes.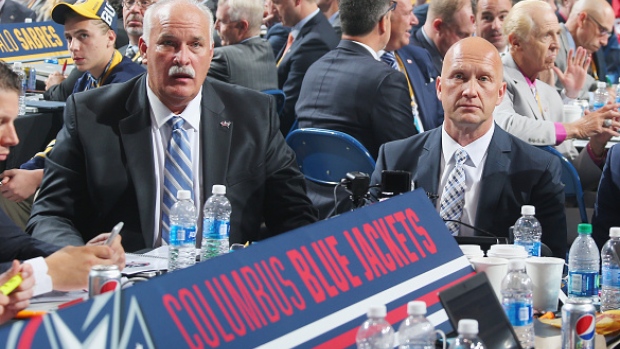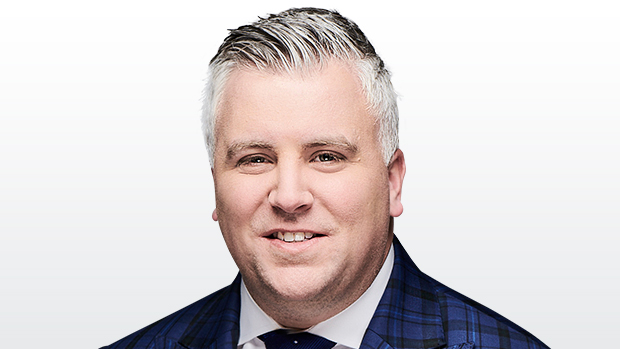 COLUMBUS, Ohio — When it was over, after the handshake line and the salute to the Blue Jackets' faithful, they lingered on the ice just a second longer.
Artemi Panarin gave Nationwide Arena a thumbs up, while Sergei Bobrovsky waved to the crowd in what felt a lot like goodbye.
"What they give us for these playoffs, it was an unbelievable atmosphere," Bobrovsky said. "I think we will remember that all our life."
The day of reckoning has come from Columbus. General manager Jarmo Kekalainen went all-in in February and that debt is now due.
Wholesale changes are on the horizon. Blue Jackets president of hockey operations John Davidson is expected to return home to New York to succeed Glen Sather as Rangers president. Assistant coach Brad Shaw is expected to interview for the head coaching vacancy in Ottawa. (Assistant GM Bill Zito interviewed for the Edmonton Oilers' GM job that went to Ken Holland. He will likely be a GM soon.)
Oh, yeah. Panarin, Bobrovsky, Matt Duchene and Ryan Dzingel are all likely to hit the market on July 1 in free agency.
"It's disappointing," Kekalainen said. "I think everybody in the room, including coaches and management, believe that we had a team that we think could win the Cup. When you fall short, it's disappointing."
On one hand, this was the best season in Blue Jackets history. They won the franchise's first-ever playoff series in spectacular fashion, sweeping the Presidents' Trophy winner in an upset that flipped the playoffs on its head with a series that will be talked about for years.
On the other hand, the Blue Jackets failed to make it out of the second round, falling short of halfway to their goal.
In all, the cost was one first-round pick, two second-round picks, a fourth-round pick, fifth-round pick, seventh-round pick, forward Anthony Duclair, plus prospects Vitali Abramov, Jonathan Davidsson and Julius Bergman in exchange for Duchene, Dzingel, (injured defenceman) Adam McQuaid and third-string goalie Keith Kinkaid.​
Was the juice worth the squeeze?
Coach John Tortorella answered that question quite succinctly.
"Don't even go there with me," Tortorella said. "I'm not going to listen to any of that [bleep] about an accomplishment getting to the second round."
Kekalainen said after Game 6 that winning six postseason games wasn't the goal. But there was no hint of second-guessing his decisions.
"I don't think anybody is going to be happy winning two or three rounds," Kekalainen said. "Everybody wants to win the Cup and lift that big trophy. There are no trophies over anybody's head for winning just two or three rounds."
Few of Kekalainen's peers would say that winning one round was enough to justify the significant asset and opportunity cost, but they almost universally commended him for taking a swing. In a notoriously conservative cadre of GMs, some were openly rooting for him.
"I give him a ton of credit for being decisive and pushing his chips in to take a real shot at it," said one Western Conference GM. "They won the first series in franchise history and will see residual impact of that. He recognized they were in a tough spot and he gave his team the best chance to have spring success. He showed that he has a brass set and I commend him and respect him for that."
Another GM said: "I wouldn't consider it a success. When you commit so many significant assets to one year, it's Cup or bust for me. I think there are some value plays on the margin that can be made without requiring a Cup. It all depends on how you're viewing your organization."
"As a manager, when you make a decision to take a chance, you have to understand there are no guarantees," a third GM in the West said. "You have to understand you will second-guessed all the way along and might only be vindicated if you win the Cup. Only one team can. You will either be the hero or the goat. We all face it more than people know."
The truth is, though, if you would've told Kekalainen and Co. that they'd punch above their weight class, sweep the Lightning who were 30 points better, and hold a 2-1 series edge over the Bruins in the second round with a wide open Eastern Conference waiting – well, he probably would've made the same bet again.
Even if it didn't work out. Even if they led for just 48:56 of a possible 388:57 (13 per cent) in the second round.
"It's always a missed opportunity when you don't win," Kekalainen said. "I think [Boston] is capable. They're a great team; they have a really good chance to go all the way. I think we had a really good team and we had a chance to go all the way and beat anybody. It was a really close series, small margins. They were better."
Panarin was the Blue Jackets' best forward against Boston. He registered a series-best six points and was their only scorer with more than one even-strength goal. The belief is he is heading for a larger market with a bigger Russian population.
"Who knows? I not think about that," Panarin said when asked about his decision. "I feel empty right now. I can't think of that. I just lost the game. That's all I think."
Bobrovsky had the ghosts of playoffs past revisit him at the worst time in the series. He allowed 11 goals against in his final three games, including a weak back-breaker to make it 2-0 in Game 6, after an all-world start to the playoffs.
Bobrovsky said he will need time to make his "lifetime decision."
"It's too early to say," Bobrovsky said. "I don't think about that future right now."
Both will be sought-after commodities on the market, one of the few dynamic and creative wingers in the NHL who can truly drive play and a Vezina-quality hyper-athletic netminder. They may even go somewhere as a package.
Duchene said throughout the playoffs he enjoyed "every day being a Blue Jacket," but the reality is Columbus will have to sacrifice another first-round pick if they re-sign him. Dzingel, who also came over from Ottawa, was a healthy scratch in Game 2 in Boston.
The Blue Jackets currently hold just two of the 217 picks in this June's Draft in Vancouver – one third and one seventh-round selection.
But Kekalainen's players appreciated that he gave them the best shot to win.
"He sent a message to the group that he wants to compete, that he wants to win this year," Bobrovsky said. "So it was huge for us."
Those future picks, most of which wouldn't hit the ice until 2022 or later, will hurt, but not as much as the holes that Kekalainen will have to fill on the current roster to try and compete again next year.
"This one hurts," said captain Nick Foligno. "The biggest thing is I'm proud of the way we battled through adversity all year long with questions about our group [and] what's going to happen. This was probably the strongest team I've seen in my time here. If anything, I just hope guys understand how hard it is to win and what it's going to take."
Contact Frank Seravalli on Twitter: @frank_seravalli