WCT/CCT Recap: Team Epping pick up second win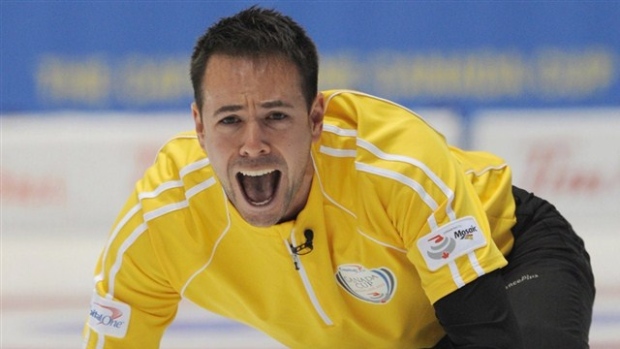 Men's Tour
CookstownCash from Cookstown, ON
Nov 3-6, 2016
Purse: $22,5000
Skip John Epping, third Mathew Camm, second Patrick Janssen and lead Tim March went a perfect 7-0 over the four-day event, capping it off with a 5-4 victory over Peter De Cruz of Switzerland in the final. Epping also beat Chris Gardner in the quarter-final and Scott Bailey in the semi-final.
This is the Toronto foursome's second event win of the year, having won the Challenge de Curling de Gatineau in October.
The 30-team field also included Glenn Howard, who lost in the quarters.
Edinburgh International from Edinburgh, Scotland (CCT Event)
Nov 4-6, 2016
Purse: $10,300 GBP
Karel Kubeska beat Scotland's Bruce Mouat in the final, 8-2. Skip Kubeska was joined by third Jiri Candra, second Martin Juric and lead Lukas Kilma.
The field featured 18-teams, all from Europe.
Fort St. John Cash Spiel from Fort St. John, BC
Nov 4-6, 2016
Purse: $8000
Scott Webb of Peace River, AB beat Jeff Ginter of Dawson Creek, BC in the championship game, 8-6.
Ken Kurbis Galaxy Bonspiel from Winnipeg, MB
Nov 4-7, 2016
Purse: $10,000
Winnipeg's Trevor Loreth defeated Braden Calvert, also of Winnipeg, in the final, 6-5.
Women's Tour
Royal LePage OVCA Women's Fall Classic from Kemptville, ON
Nov 3-6, 2016
Purse: $17,500
Robyn MacPhee of Charlottetown took the event in Kemptville this weekend by beating Ayumi Ogasawara in the final, 6-2.
This was the first win of the season for skip MacPhee, third Sarah Fullerton, second Meaghan Hughes and lead Michelle McQuaid. They also defeated Sherry Middaugh in the quarters and Hollie Nicol in the semis.
The field comprised of 24 teams.
CookstownCash from Cookstown, ON
Nov 3-6, 2016
Purse: $5400
Thornhill's Heather Heggestad downed Mallory Kean in the championship game, 6-5.
The field featured 10 teams.
Looking Ahead
Men's Tour
Tour Challenge Tier 1 from Cranbrook, BC
Nov 8-13, 2016
Defending Champion: Kevin Koe
Tour Challenge Tier 2 from Cranbrook, BC
Nov 8-13, 2016
Defending Champion: Jim Cotter
Westwood Inn Classic from Swan River, MB
Nov 11-14, 2016
Defending Champion: Jeff Hartung
Original 16 WCT Bonspiel from Calgary, AB
Nov 11-13, 2016
Defending Champion: Charley Thomas
Women's Tour
Tour Challenge Tier 1 from Cranbrook, BC
Nov 8-13, 2016
Defending Champion: Silvana Tirinzoni
Tour Challenge Tier 2 from Cranbrook, BC
Nov 8-13, 2016
Defending Champion: Kerri Einarson
Westwood Inn Classic from Swan River, MB
Nov 11-14, 2016
Defending Champion: New Event
International ZO Womens Tournament from Wetzikon, Switzerland (CCT Event)
Nov 11-13, 2016
Defending Champion: Binia Feltscher
Crestwood Ladies Fall Classic from Edmonton, AB
Nov 11-13, 2016
Defending Champion: Kristen Streifel