What do Russia's IOC sanctions mean for Hockey Canada?
The International Olympic Committee's decision to ban Russia from competing in the 2018 Winter Olympics has thrown a hockey tournament without NHL players into disarray just 70 days from puck drop in South Korea, TSN Senior Hockey Reporter Frank Seravalli writes.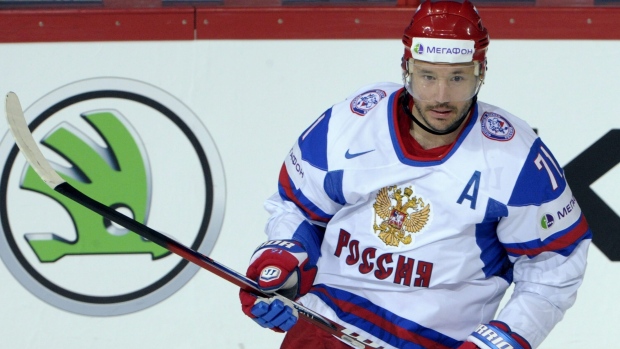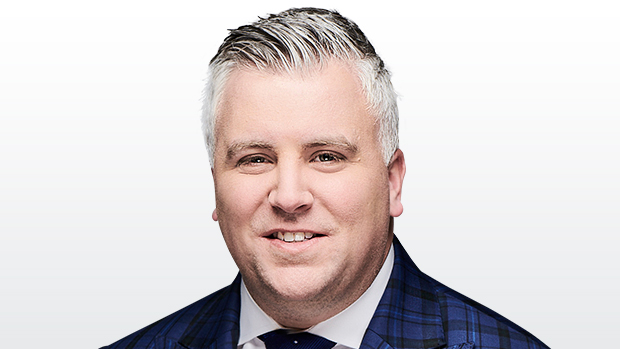 The International Olympic Committee banned Russia from competing in the 2018 Winter Olympic Games, throwing a hockey tournament without NHL players into disarray just 70 days from puck drop in South Korea.
Some Russian athletes will be invited to compete as an "Olympic Athlete from Russia (OAR)" without their national flag or anthem.
Two Russian Olympic officials were banned, plus the Russian Olympic Committee was fined $15 million, for orchestrating an elaborate doping scheme at the 2014 Sochi Games.
Russia could refuse the offer for its clean athletes to participate as neutrals and boycott the games. The sanctions could also be challenged at the Court of Arbitration for Sport.
Russian President Vladimir Putin has previously said it would be "humiliating" for Russians to compete in PyeongChang without national symbols.
Tuesday's landmark sanctions raised plenty of questions, whose answers have the potential to impact Hockey Canada and nearly every men's team in the tournament:
> Will the Russian hockey team compete as Team Olympic Athletes from Russia?
This is the lingering question that will determine the size of the ripple effect. If Team Russia, the favourites in the men's hockey tournament, chooses to play under the Olympic flag, the overall impact on the tournament may be minimal – at least aside from aesthetics.
That would not be unprecedented. In 1992 in Albertville, France, one of the last Olympic hockey tournaments without NHL participation, a Unified Team composed of newly emerged nations from the former Soviet Union beat Eric Lindros and Team Canada for the gold medal just weeks after the Soviet Union dissolved.
IOC president Thomas Bach said Tuesday he does not expect a boycott from Russian athletes.
"First of all, an Olympic boycott has never achieved anything," Bach said. "Secondly, I don't see any reason there for a boycott by the Russian athletes because we allowed the clean athletes to participate and show there are clean athletes in Russia."
So far, the Russian Olympic Committee has yet to officially respond to the sanctions. In a word, Vancouver Canucks forward Alexander Burmistrov called them "bull(bleep)." No NHL players are participating in the Olympics.
Former NHL player Ilya Kovalchuk told Russian news agencies that Russia must go to the Olympics despite not being able to use its national flag.
"Refusing means giving in," said Kovalchuk, who was named to Russia's pre-Olympic team. The IOC ruled Russian athletes will use the Olympic anthem, not the Russian anthem.
"Patriotism and love for your country, it's in your heart," Kovalchuk told reporters. "For that, you don't have to shout or even wear the flag on your chest. And if, I hope to God, we manage to compete well, then we'll definitely sing for the anthem."
> If Russia boycotts playing as "Team OAR," will the KHL ban players from participating?
More than 20 Canadians currently playing in Russia's KHL are on Team Canada's radar for the Olympic team.
But with sanctions looming, the KHL threatened to bar all players – including all foreign nationals such as Canadians, Americans, Czechs, Finns and Swedes under contract in the KHL – from playing in the Olympics via Russian parliamentary procedure.
How will the Russian Kremlin react to the sanctions? Will Putin issue an edict to boycott the Games? Even if not, will the KHL act subversively on Russia's behalf to damage other rosters in the tournament?
Another twist was added on Tuesday when KHL president Dmitry Chernyshenko was removed from the IOC panel overseeing preparations for the 2022 Beijing Olympics.
Hockey Canada CEO Tom Renney recently sent a letter co-signed by other nations urging the KHL to release foreign nationals for the Olympics, no matter Russia's status. Renney declined to comment on Tuesday, but Hockey Canada released a brief statement on the sanctions while it holds its breath for more news.
"Hockey Canada believes in clean sport and a level playing field for all athletes. We trust that the IOC and IIHF will continue to ensure that all athletes compete on an equal playing field."
> What kind of power does the International Ice Hockey Federation have to coerce the KHL to release all foreign nationals to participate in the Olympics?
IIHF president Rene Fasel previously urged for the IOC to tread lightly with sanctions against Russia because they would "put the health of ice hockey at risk."
The IIHF's position has been that since the KHL and Russian Federation are sanctioned by the IIHF, any non-Russian player in the KHL who is asked to represent his country must be released by the KHL to play in the Olympics because the Olympic tournament is also sanctioned by the IIHF.
Fasel said Tuesday it was "too early" to make a declaration about where the Olympic hockey tournament will go from here.
"We need 24 to 48 hours to see where things are at," Fasel told TSN Hockey Insider Bob McKenzie. "This is the first time in history we've had to deal with something like this. We'll see where things are tomorrow, in the next 48 hours. We have to see how Russia will react. We need to talk to our [IIHF] people, we need to talk to the Russians. It's too early to make statements."
If the KHL plans to flex its muscles, the IIHF could potentially threaten the Russian Federation with potential sanctions – such as a ban from future World Championships, World Junior Championships, Champions League games, as well as transfer agreements between the KHL and NHL – if the KHL chooses to prevent foreign nationals from being released for the Olympics.
It remains to be seen whether any of those threats could compel Russia and the KHL to comply.
> Could Canadians and Americans in the KHL simply walk away and participate in the Olympics anyway if chosen?
The short answer is yes. If it came to that, many players would have to think long and hard about walking away from a paycheque for a once-in-a-lifetime opportunity.
However, Russia and the KHL could make it more complicated. In a league notoriously known for paying players in a tardy fashion, the KHL could not only withhold pay for those players for the meantime, but also void contracts and threaten to never let them return.
The decision for a 25-year-old Canadian or American may be different than a 35-year-old Canadian or American with a family to support. It would put many players in a difficult position.
> How would Hockey Canada ice a team in the event of a ban from the KHL?
It's too soon to say. Hockey Canada may be forced to lean on Canadians playing in other unaffected leagues which are shutting down for the Olympic tournament, including the Finnish Elite League, German Ice Hockey League (DEL), Swiss National A League and Sweden's Swedish Hockey League.
For now, Hockey Canada has tabled discussions with the Canadian Hockey League about potentially using major junior players in the Olympics until after the World Junior Championship has concluded in Buffalo on Jan. 6.
> What will happen to the Channel One Cup, slated to start on Dec. 13 in Moscow?
That remains to be seen. The Channel One Cup was Team Canada's next tournament in the evaluation phase, following the Karjala Cup in Finland last month. Team Canada brass, including GM Sean Burke and coach Willie Desjardins, were hoping to evaluate 19 Canadians who currently play in the KHL – along with Canadians playing in Sweden, Germany and Switzerland.
Five other countries were scheduled to play in the Channel One Cup next week, including Sweden, Czech Republic, South Korea, Finland and Russia. It's unclear whether the tournament will be played at all.
> What happens next?
Stay tuned.
Contact Frank Seravalli on Twitter: @frank_seravalli