What does Kopitar deal mean for Stamkos?
After a four-month stalemate, the Los Angeles Kings are finally close to completing a contract extension for star centre Anze Kopitar. TSN Senior Hockey Reporter Frank Seravalli examines what this means for another pending UFA - Steven Stamkos.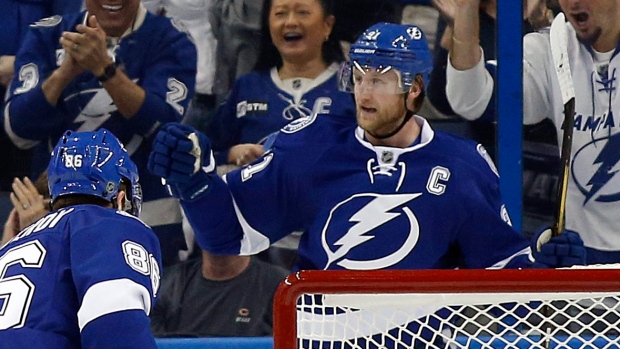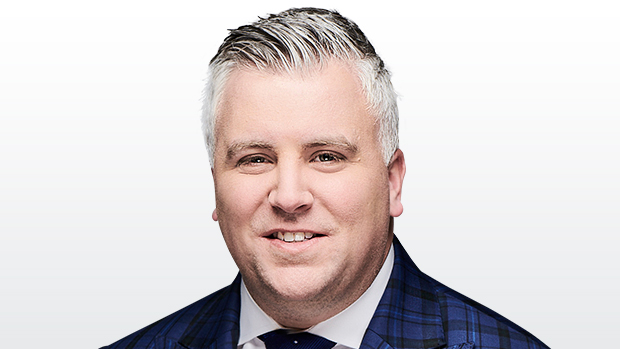 After a four-month stalemate, the Los Angeles Kings are finally close to completing a contract extension for star centre Anze Kopitar, according to TSN Hockey Insider Bob McKenzie.
The framework of the deal, which is not yet signed, calls for $80 million over eight years with an average annual value of $10 million.
The two sides appeared to be nearing an impasse on negotiations, before a Tuesday night meeting between Kings GM Dean Lombardi and agent Pat Brisson of CAA Sports brought everyone together. A deal had been rumoured to be 'close' since October.
Kopitar, 28, will have the NHL's third-highest salary cap hit - behind only Jonathan Toews and Patrick Kane - starting in 2016-17, barring any unforeseen snags. The only details yet to be released are the exact structure of the contract, which likely includes signing bonuses and protection against a future lockout.
If that sounds like a lot of dough for Kopitar, who has rarely finished in the Top 10 in any league-wide scoring category in his career, you probably aren't watching him on a nightly basis.
Kopitar has been the NHL's model for all-around play and consistency since joining the league in 2006. He's racked up 645 points in 725 career games and the league's only Slovenian-born player has barely wavered from the 0.85 points-per-game mark he set as a 19-year-old.
On top of that, Kopitar's size, strength and playing style mesh perfectly with the Kings. In turn, Kopitar has some of the top (and most consistent) possession metrics in the NHL.
He's also been a brilliant playoff performer. Kopitar led the Stanley Cup playoffs in scoring during both of the Kings' championship runs in 2012 (20 points) and 2014 (26).
The Kings paid Kopitar a market value contract, which he would've gotten if he hit the market on July 1 as an unrestricted free agent. For Lombardi, it sure beat the alternative task of trying to replace Kopitar's gargantuan spot in the lineup.
The lingering question once Kopitar's deal is completed: What does this do to the Steven Stamkos negotiations in Tampa Bay?
For starters, it helps set another benchmark on what top flight centres earned in the NHL - even though there is debate as to whether Stamkos really is a centre. Nonetheless, Stamkos views himself as a centre and that is what's important here.
Like Kopitar, Stamkos' group has been engaged in talks with Lightning GM Steve Yzerman since the summer. Unlike Kopitar, there is no inkling or whiff that the two sides in the Stamkos talks are anywhere nearly as close. Both Yzerman and Newport Sports' Don Meehan have maintained a pact of radio silence with regard to leaks to the media.
Stamkos and Kopitar play very different style games. And Stamkos is also two and a half years younger, which makes the comparisons all the more difficult.
One of the holdups with the Kings and Kopitar may have been whether to take the leap to eight figures in AAV. As mentioned, only Toews and Kane have breached that mark to date, and they did so with identical deals.
There is a lingering belief that Yzerman may not see Stamkos as a $10 million AAV player, though that has not been confirmed. Stamkos, 25, has 531 points in 535 career games. He could well be in the midst of the fourth, 40-goal season of his career, in the NHL's most difficult era to score. Stamkos' goal scoring talent is unquestioned, but his game isn't nearly as complete as Kopitar.
The issue for Yzerman, if it is true that he does not see Stamkos as a $10 million AAV player, is Stamkos' leverage in that he is likely to be offered at least that much from a handful of teams should he hit the market. And Yzerman has a host of other contracts to contend with, including Nikita Kucherov, and eventually Tyler Johnson and Victor Hedman among others.
To be sure: it is a tight-rope walk for Yzerman.
Lombardi is close to taking the plunge with Kopitar, buoyed by the thought of at least five more runs at a Stanley Cup with the current core.
Frank Seravalli can be reached at frank.seravalli@bellmedia.ca.