What happened to the Oilers?
TSN Senior Hockey Reporter Frank Seravalli picked the Oilers to win the Stanley Cup this season. With the team eliminated from playoff contention, he looks at how a confluence of poor construction and poor execution led to another lost season.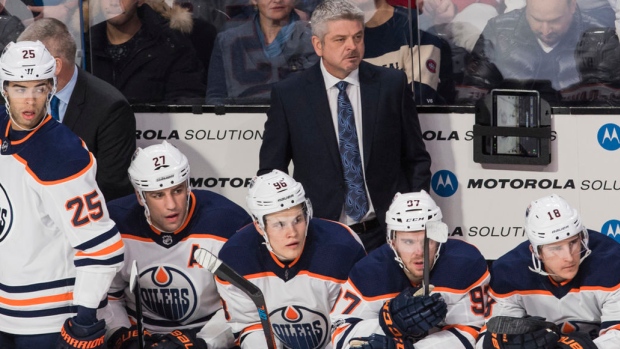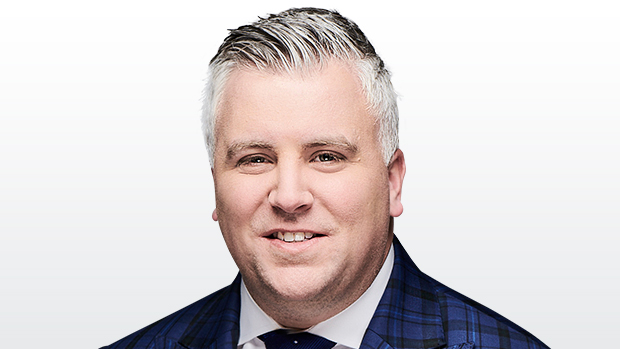 The Edmonton Oilers were eliminated from Stanley Cup playoff contention on Wednesday night, an inevitability months in the making.
Full disclosure: This prognosticator picked the Oilers to win the Stanley Cup in October.
Based on last year's playoff run, a young team one win from the Western Conference final armed with Connor McDavid seemed like as good a bet as any. Instead, they are in the draft lottery hunt for the 11th time in 12 seasons.
What happened to the Edmonton Oilers?
This season's failure is too layered and too complex to place blame on any one individual or any one symptom. It is a confluence of poor construction and poor execution.
For a stretch in 2018, the Oilers simultaneously ranked 31st in save percentage, power play and penalty kill. Those three key areas alone are enough to sink a season.
Cam Talbot carried a .903 save percentage into the New Year. He could not deliver key saves, especially early in the season, especially on home ice.
The Oilers' power play dropped from fifth overall last season to 31st this year. The penalty kill may help explain how perplexing a season it has been. Edmonton will set a new NHL record for penalty kill futility on home ice (61.4 per cent) in a season, but have the NHL's best penalty kill on the road.
They allowed two or more shorthanded goals against in 11 of the first 27 home games of the season. That's happened just once in 37 road games.
Same players, same system, same coaching. Go figure.
Those issues have put coach Todd McLellan and his staff in the crosshairs. But those symptoms are also more on the micro level and there is hope that those three key areas can be turned around next season.
In the big picture, on a macro level, what this prognosticator missed in projecting this season was the holes in the Oilers' roster. Those signs are more alarming for long-term success of the Oilers and their ability to bounce back.
Quite simply, not projected was the compounding effect of losing Jordan Eberle the summer after Taylor Hall would have on the Oilers in the standings. Their departures created significant voids of high-end skill in the lineup.
Hall's Hart Trophy-calibre season in New Jersey is not really part of the evaluation. That only rubs salt in the wound – there is really no guarantee he would have had the same success in Edmonton.
This season's pain starts with Eberle, who has scored 25 goals for the Islanders, with 22 of those at even strength. The Oilers painted his straight-up summer trade for Ryan Strome as a salary cap casualty when there was no cap crunch this season. They also traded him after a 9.6 per cent shooting season when his previous career average was 14.1 over 425 games. His shooting percentage has rebounded to 15 per cent this year.
A red flag should have been raised in October when 18-year-old Kailer Yamamoto broke camp as a target to play on McDavid's line. That's not a knock against Yamamoto, the first-round pick who has been lights out in the WHL, but it's an indictment on the lack of depth on the wing.
The Oilers bet on Strome, Drake Caggiula and Anton Slepyshev to take a step forward. They did not.
Milan Lucic, in just the second season of a seven-year, $42 million deal, is at the heart of Edmonton's issue on the wing. They have resorted to trying Ryan Nugent-Hopkins there as a potential Band-Aid.
Lucic, 29, has one goal in his last 36 games. He does not have a power-play point since Dec. 23, despite playing regularly. His inability to keep up and handle pucks should have the Oilers' brass wondering how his $6 million salary cap hit will be palatable next year. Defenceman Andrej Sekera's $5.5 million for three more seasons does not look pretty, either.
But in a lot of ways, Lucic's arrival marks the turning point for the Oilers' roster construction. In his introductory press conference, GM Peter Chiarelli used the word "heavier" 13 times to describe his vision of the team. It was the blueprint for his Boston Bruins' hoisting of the Stanley Cup in 2011, but the exact opposite direction the league was heading in 2015 when he was hired – with an emphasis on blazing speed, superior skill and brainpower, not brawn.
The Oilers are left with just three truly skilled forwards in McDavid, Nugent-Hopkins and Leon Draisaitl. A developing potential fourth in Jesse Puljujarvi has languished mostly in a third-line role.
Chiarelli alone is not complicit in that "heavy" vision. Bob Nicholson, Kevin Lowe and Craig MacTavish were all on-board with his plan after watching the Oilers get pushed around for years in the West. What hurts is had the Oilers not traded Hall and Eberle, they would be better positioned to compete in the current NHL landscape.
Lucic was signed two days after Hall was dealt for Adam Larsson, beginning the trickle-down effect that has left the Oilers reeling. Larsson missed a large chunk of this season, recently because of his father's tragic and sudden passing, and it hasn't helped that Oscar Klefbom's play also took a significant step backward.
The crime in the Oilers' failed season is that they wasted an all-world campaign from McDavid. He is a true "gap" player – whose ability leaves a gap between him and the rest of the league in the same way that Bobby Orr, Wayne Gretzky and Mario Lemieux did.
McDavid, 21, has 10 more even-strength points than any player in the NHL. No one is close to McDavid in generating scoring chances and high-danger scoring chances. He is on pace for a second straight 100-point season, has improved his goal scoring, and his competitiveness in a lost season has been on display nightly in March.
The same cannot be said for Draisaitl, who has had an imperfect year. But Draisaitl will still finish north of 70 points for the second straight year and 25 points clear of his next closest teammate. As McLellan said recently, Draisaitl has picked up his teammates more than they've picked up him.
That the Oilers did not miss either McDavid or Draisaitl in the lineup for an extended period of time and were still out of contention in January highlights the complexity of the postmortem.
The truth is that the Oilers are probably not as bad as they've shown to be this season, and are probably not as good as they showed to be last season.
The problem is that the middle of those two results does not guarantee any future success, either.
Contact Frank Seravalli on Twitter: @frank_seravalli​