What's wrong with Carey Price?
It's clear that Montreal's star goaltender is off to the worst start of any season in his career. TSN Senior Hockey Reporter Frank Seravalli turns to former NHL netminders Martin Biron and Jamie McLennan to find out why.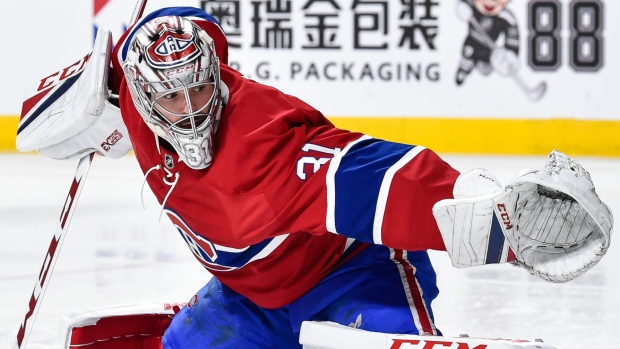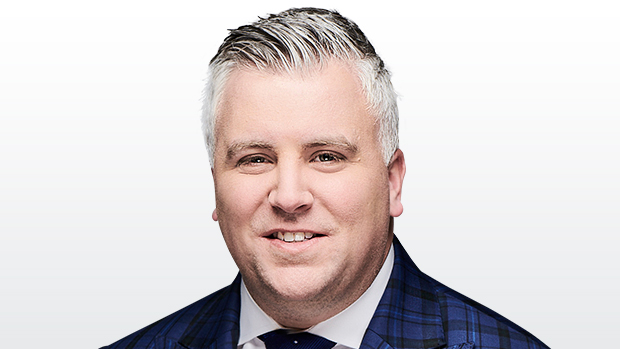 Claude Julien chuckled, and then said what everyone in Montreal has been thinking for the last month.
"We're not idiots," the Canadiens coach told reporters in French. "We can see that he's not the Carey Price we know."
It has been plain to see. The Canadiens' all-world netminder allowed five goals on 26 shots Thursday night in Minnesota, the seventh time in his last 10 starts he let in four or more goals.
Price, 30, is off to the worst start of any season in his career with a 3-7-1 record, .877 save percentage and goals-against average of 3.77.
"It's definitely a battle," Price said Thursday night. "But I know how to get through it, so I'm not concerned."
Yes, Price has been here before. He went through a tough stretch last January, right before Julien replaced fired coach Michel Therrien.
There have been other statistically worse 11-game stretches in his career. The last 11 games of the 2012-13 lockout-shortened season, Price went 4-7-0 with an .876 save percentage. He went 2-7-1 with an .865 save percentage in 2008-09.
This may be rock bottom – a jarring sight for a team that relies on their goaltender to breed confidence like no other in the NHL.
Martin Biron, the 16-year NHL veteran who is now an analyst for TSN, RDS and MSG during Sabres broadcasts, first saw Price play in 2007 in Hamilton while Price was a teammate of his brother Mathieu with the AHL Bulldogs. The conversation in the stands that day was "not if Price would win a Vezina, but how many," Biron recalled. So the sample size is large.
"This is the worst he has looked, no doubt," Biron said Friday. "It's almost like he has lost his tool box. He is having a hard time finding the puck. He is late on rebounds. This is a guy who usually makes hard saves look easy, someone who is bailing out his teammates."
Price wasn't at practice on Friday. The team announced he is dealing with a minor lower-body injury. Al Montoya is expected to start Saturday against the Jets.
The spotlight is burning extra bright, TSN analyst Jamie McLennan said, because the Habs are off to such a poor start. His body language also visually amplifies his bad play.
"When you think about the last few seasons, whenever his game has gone into the ditch, the Canadiens had always gotten off to such a strong start that he had already established himself in the season as a dominant force," McLennan said. "So much is under the microscope. It doesn't help that Carey Price is so good and so sound that when he's on his game, he looks casual in net. When he's bad, he looks really bad."
Part of that has caused fans and even some in the media to interpret Price's play as "lazy." That isn't what Biron and McLennan see.
"If it almost looks like he is not trying, it's because he is always on that line between nonchalance," Biron explained. "That's how easy he makes saves look because of the technical aspect of his game. It may look like he is getting up with no spring in his step, but he's been uncharacteristic. He almost looks like he is stumbling or clumsy. It's hard to watch."
Price has been especially victimized by shots coming from his blocker (right) side. According to SPORTLOGiQ's Mike Kelly, Price entered Thursday's action with a .677 save percentage on shots from that area, which is nearly 20 per cent lower than the league average of .864.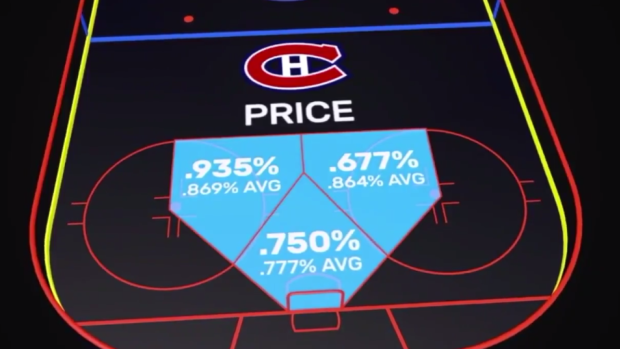 Among goaltenders with at least four starts this season, Price ranks 38th in save percentage, ahead of only Steve Mason, Philip Grubauer and Louis Domingue - who was recently demoted to the AHL.
Price is hardly alone. More than half the NHL's starters are well below a .910 save percentage so far, including Matt Murray, Tuukka Rask, Cam Talbot, Henrik Lundqvist, Craig Anderson and Frederik Andersen. League average last season was .914.
McLennan's theory is that goaltenders have struggled at the start of this season because of the way rules have been enforced. With slashes to hands consistently resulting in minor penalties, McLennan said players with speed are "getting to the middle of the ice untouched" because it's harder to slow them down. That means more clean shots from the slot, saves that Price usually makes.
The Canadiens have also been porous defensively in cutting down back-door opportunities at the side of the net, McLennan noted, which is an abnormality for a Julien-coached team.
Biron said Price's situation reminds him of Jake Allen last season, when the St. Louis Blues told him to stay home to try and find his game. Allen, like Price, needed a "hard reset."
"Except, the Canadiens don't have that kind of breathing room," Biron said. "This isn't a young guy trying to figure out his game."
McLennan recalled a lesson from his first NHL goaltending partner Ron Hextall: "You can't stop the puck harder."
"It sounds funny, but players can skate harder, shoot harder, work harder," McLennan said. "As a goaltender, if you try harder, it's counterproductive - you ended up chasing the puck and opening up more holes. I think that's why you've seen him try to stick with it."
McLennan said Price will need to "play his way out of it."
"His timing is off. His position is off," McLennan said. "Mentally, it's a struggle. That's his game in a nutshell right now. The smoothest goalie in the game looks like he's thinking in net."
Contact Frank Seravalli on Twitter: @frank_seravalli