Where it went wrong for Canada's teams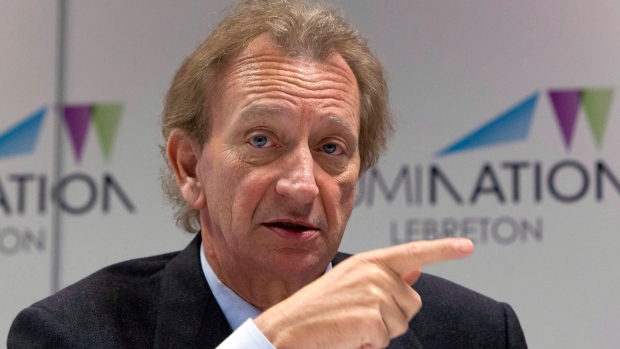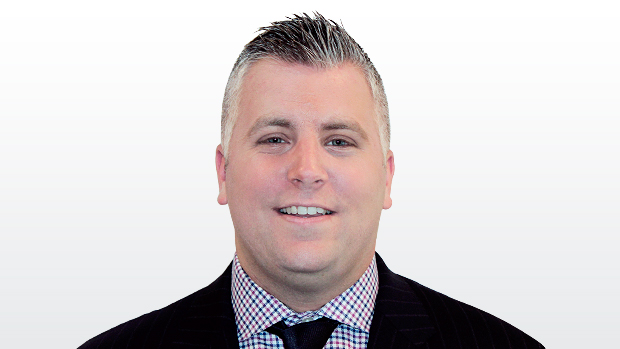 Ottawa Senators owner Eugene Melnyk got us thinking when he said the "stupidity" of coach Dave Cameron's decision to start third-string goaltender Matt O'Connor in the team's third game counted as one of the "little tiny mistakes that all of a sudden escalate and get serious."
The Senators are not alone among Canada's NHL teams in serious trouble this season as a result of mistakes, miscalculations and miscellaneous other reasons.
One year after five Canadian teams reached the Stanley Cup playoffs, Canada is about to be shut out of the playoffs for the first time since 1970.
It raises the question: How did we get here, talking about Canada's Lotto 7?
We attempt to identify the reason why - the TSN Turning Point, if you will - of each team's journey from playoff (wannabe) contender to pretender.
MONTREAL CANADIENS
It all changed: Jan. 24, 2016
TSN Turning Point: Marc Bergevin's vote of confidence for Michel Therrien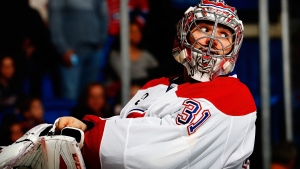 Scoop: You could argue that Carey Price going down on Nov. 25 at Madison Square Garden was the true turning point. You would not be wrong: Montreal is 17-30-4 since then. It's just too obvious. In late January, after enduring the worst calendar month (December) in the franchise's 98-season history, the Canadiens still had a glimmer of hope for rebounding. They were three points back of a playoff spot. GM Marc Bergevin held a press conference that day, after the Habs were 4-16-1 in their previous 21, and endorsed coach Michel Therrien as a guy you want to be alongside in a "foxhole." Bergevin insisted Therrien would not be fired no matter how bad things got. The Canadiens responded by getting pumped by the last-place Columbus Blue Jackets in back-to-back games by a combined 10-4 score. The playoffs were never really a thought again.
OTTAWA SENATORS
It all changed: Jan. 26, 2016
TSN Turning Point: Coughing up leads in late January
Scoop: The Senators started on the wrong foot, beginning with Andrew Hammond's preseason injury that paved the way for O'Connor's appearance in Game 3 that Melnyk harped on. Losing top-six forward Clarke MacArthur for the season in Game 4 didn't help. And neither has allowing the game's first goal a league-worst 48 times in 74 games (13-28-7). But it seemed like the Sens were on the way to figuring everything out after a 3-0 win against the Rangers on Jan. 24. Like the Canadiens, the Senators were two points out of a playoff spot. Ottawa dropped the next three games in a row (Sabres, Penguins, Oilers) despite holding a lead in two of them. Major changes now appear to be on the horizon with the Senators missing the playoffs for the second time in three seasons.
WINNIPEG JETS
It all changed: June 30, 2015
TSN Turning Point: When the Jets picked boys over men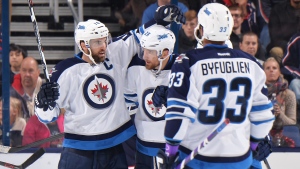 Scoop: GM Kevin Cheveldayoff and the Jets' brass decided to let Michael Frolik and Lee Stempniak walk on July 1. Their departures left holes too big for rookies such as Nikolaj Ehlers, Nic Petan and Joel Armia to fill. Ten different players have made their NHL debut or played in just their second career games with the Jets this season, second only to Toronto. As a result, the Jets squandered any momentum lingering from last year, wasted a career year from Blake Wheeler and were forced to trade away captain Andrew Ladd since they weren't even in sniffing distance of a playoff spot.
CALGARY FLAMES
It all changed: Oct. 30, 2015
TSN Turning Point: Settling for inadequate goaltending
Scoop: The Flames surrendered fewer than four goals in just three out of their 12 games in October. The writing was on the wall, yet GM Brad Treliving did nothing to fix the Flames' terrible goaltending. Through October, Calgary had one more point than the Anaheim Ducks, who now sit in second place in the Pacific after attacking their problems via trades and system changes. Only once the Flames were all but officially eliminated did Treliving say Calgary would cast a net far and wide for a netminder this summer, with both Karri Ramo and Jonas Hiller unrestricted free agents. Calgary has a league-worst .894 save percentage; no other NHL team is south of .902. The analytics community felt the Flames were playing with house money last season, but reeling off seven straight wins in December just makes you wonder what might've been if their goaltending woes were solved.
EDMONTON OILERS
It all changed: Nov. 3, 2015
TSN Turning Point: Connor McDavid's crash into the end boards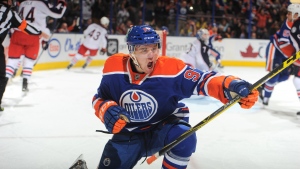 Scoop: It was an ugly start, to be sure, but Connor McDavid was just beginning to come into his own when he lost an edge against the Flyers and cracked his collarbone during a collision with the boards. He had already mounted a seven-game point streak, including three multi-point efforts, and totalled 12 points in his first 12 games. Jordan Eberle was set to return the next night. The odds were stacked against them, but Edmonton was awakening. McDavid's injury tore a hole in the Oilers' psyche. McDavid, 19, is third in the NHL in points-per-game (1.08) this season, behind only Patrick Kane and Jamie Benn. The Oilers are 11-14-2 since he returned in early February, but their season was long gone by then.
VANCOUVER CANUCKS
It all changed: Jan. 17, 2016
TSN Turning Point: Henrik Sedin goes down
Scoop: It seems more distant than that now, but the Canucks were actually sitting in a playoff spot on Jan. 17 when captain Henrik Sedin left the ice favouring his shoulder – and would end up missing four games. The high point of the season came just six days earlier, on Jan. 11, when Vancouver erased a 2-0 Panthers lead with a late goal from rookie Jake Virtanen and Daniel Sedin won it in OT. Some might argue that the Canucks were doomed before the season started, with GM Jim Benning not signing enough scoring support for the Sedins, leaving unproven rookies to fill the void. Others would point to the six consecutive overtime losses in the first six weeks of the season. The season officially swerved off the rails in early February with mounting injuries to Brandon Sutter and Alex Edler, after the Canucks' playoff hopes had been artificially kept afloat by a weak Pacific Division.
TORONTO MAPLE LEAFS
It all changed: Dec. 18, 2014
TSN Turning Point: The collapse that begot the teardown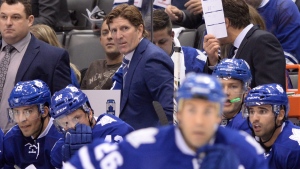 Scoop: Yes, the Maple Leafs have been so bad that this season actually unravelled last year. Toronto was 19-9-3 and two points off the Atlantic Division lead just a week before Christmas when the Randy Carlyle death stagger started with a 4-1 loss to Carolina. The Leafs lost seven of nine, leading to Carlyle's firing on Jan. 6, 2015. They closed the season with an unbelievable 11-35-5 slide under hapless interim coach Peter Horachek as Brendan Shanahan and Co. began the demolition work. Phil Kessel and Dion Phaneuf are gone, and the Maple Leafs held a .500 record for exactly two of 186 days this season under Mike Babcock.
Contact Frank Seravalli on Twitter: @frank_seravalli