While deadline day was quiet, June should be a gong show
The NHL's trade deadline has come and gone, but as TSN Hockey Insider Pierre LeBrun writes, the real fireworks are set to go off after the season.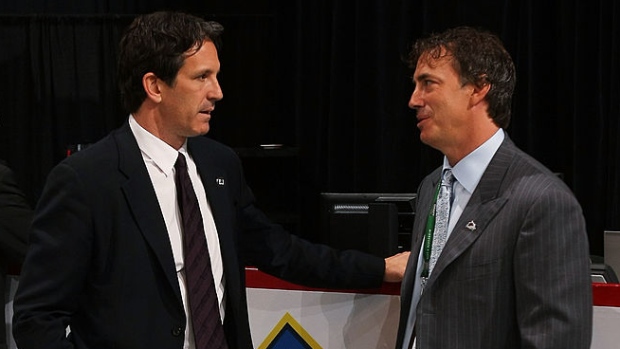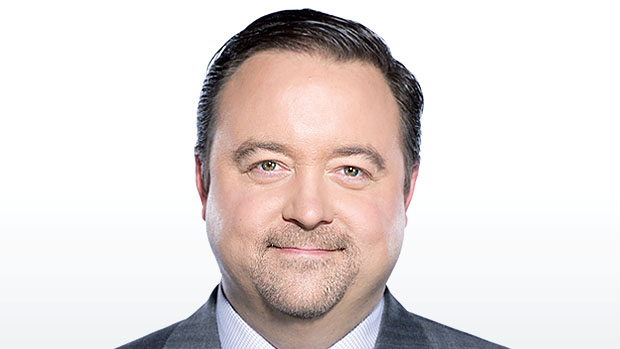 The NHL's trade deadline has come and gone, but the real fireworks are set to go off after the season.
There's potential for total chaos from mid-June through July 1 as teams navigate the expansion draft and deal with another flat salary cap, and the moves that itself forces.
Here's a look at some of the most intriguing potential trades that await after the season:
An Avalanche of deals
It's no real surprise that neither player Matt Duchene nor Gabriel Landeskog moved before the deadline. "(Colorado Avalanche GM) Joe (Sakic) will get more teams involved after the season," noted an Eastern Conference team executive on Thursday.
That's probably true. On the other hand, other top players who haven't even been identified yet may suddenly be put up for trade then too. Colorado had the market really to itself over the past two months, as far as offering up signed, bonafide offensive stars. As we've seen over the past few years, as guys like Taylor Hall and Tyler Seguin were traded during the summer, big names can pop up after the season.
I still think Sakic made the right call, holding off and waiting for the offseason, when more teams are sure to join the bidding. But I'm just pointing out that there may be competition from other teams looking to sell big names too.
The Ducks' blueline
Anaheim Ducks GM Bob Murray is like the kid in the schoolyard with all the toys who won't share. He's going to have to after the season. The expansion draft won't allow him to keep all of his coveted blueliners. A few things are at play here. First, the Ducks need to convince veteran Kevin Bieksa to waive his no-move clause for purposes of expansion-draft exposure. My guess is that won't be a problem, but we'll see.
Second, the Ducks need to know if they've got a shot at signing Cam Fowler to a contract extension. He has one year left on his current deal after this season and there's no way the Ducks would let him walk into his final year. He'll either be signed or traded, and Anaheim would certainly to keep him long-term.
Third, the Ducks must decide what format to go with in terms of their protection list for the expansion draft. You might think they'd choose to protect four defensemen (Fowler, Sami Vatanen, Hampus Lindholm, Josh Manson), but that would mean they could also only protect four forwards, which would force them to expose winger Jakob Silfverberg. I don't think Anaheim wants to leave Silfverberg unprotected.
So I wonder if the Ducks might go the 7-3-1 route (and protect seven forwards, three defensemen and a goalie) and trade one of their D-men away during the offseason. Or perhaps they'll a side deal with the new Vegas franchise so that the Golden Knights agree not to draft a certain Ducks player. Don't forget, Anaheim also has young defensemen Brandon Montour and Shea Theodore, who are beyond ripe and ready for regular NHL duty -- and, luckily for the Ducks, exempt for the expansion draft because they are second-year players on entry-level contracts.
The point being, the Ducks can trade one of their top-six defencemen this summer and not blink an eye. And when they're ready to do so, they'll have the likes of the Tampa Bay Lightning, Winnipeg Jets, Toronto Maple Leafs, Buffalo Sabres, Calgary Flames and a few other clubs knocking at their door.
Tampa's D-man search
The Lightning will make it a top priority this offseason to try to trade for a top-four defenceman. It will cost them, in all likelihood, one of their top-six forwards as part of said trade. In the meantime, three of those top-six forwards - Jonathan Drouin, Tyler Johnson and Ondrej Palat - all need new contracts this summer too.
There are teams that hope to entice the Lightning into making a Drouin trade - and listen, anything is possible - but I think Tampa Bay would rather keep him and trade somebody else.
Whatever shakes out, the Lightning will be a team to watch around the NHL draft, as trade talks heat up and they try to find their top-four defenceman.
The goalie carousel
This is shaping up to be the summer of the goalie musical chairs. Marc-Andre Fleury and Jaroslav Halak will await trades. One of Detroit's goalies, Jimmy Howard and Petr Mrazek, might get dealt. Does Colorado want to try to move Semyon Varlamov and the two years left on his deal, at $5.9 million per? Meanwhile, net minders Ben Bishop, Brian Elliott, Ryan Miller, Scott Darling, Steve Mason, Ondrej Pavelec, Jonathan Bernier, Chad Johnson, Darcy Kuemper, Anders Nilsson, Keith Kinkaid, Peter Budaj and Mike Condon are all pending unrestricted free agents.
Darling is a guy whom some teams may view as ready to be No. 1 material. Calgary, Winnipeg, the Dallas Stars and the Philadelphia Flyers are among the teams that need to figure out their goaltending. Plus, of course, there's the newcomer, Vegas, which will select three netminders in the expansion draft. Antti Raanta, Philipp Grubauer and Michal Neuvirth are likely going to be exposed, and one -- if not two -- of them might be of interest to Vegas.
The bottom line? You're looking at a least a dozen netminders, if not more, changing teams. It's going to be a busy June.