White on McGregor: I have no update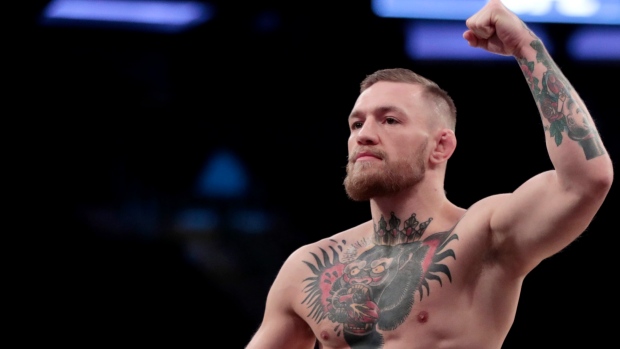 UFC President Dana White announced Friday that the winner of Tony Ferguson and Khabib Nurmagomedov at UFC 223 will be the "undisputed champion" of the lightweight division.
He did not clarify if Conor McGregor has been stripped of his lightweight title.
"I have no updates, the winner of this fight will be the champion," White said.
White hinted earlier this month at the possibility of McGregor losing his title if he wasn't willing to fight until the summer or later in an interview with Yahoo's Kevin Iole.
"If he comes back in September, that's almost two years [since his last MMA fight]. That can't happen. It's not fair to everybody else," White said.
Ferguson currently holds the interim lightweight belt after a victory over Kevin Lee in October.
McGregor captured the title 14 months ago with a victory over Eddie Alvarez at UFC 205. He has not competed in the UFC since then.
While McGregor has stepped away from the UFC for a bit, he hasn't stepped out of the limelight. In August, McGregor crossed over to the ring to fight Floyd Mayweather in what many dubbed as the biggest fight in combat sports history. Mayweather defeated the Irishman with a 10th round TKO to improve his record to 50-0.