Whitecaps aim to knock defending champs off their perch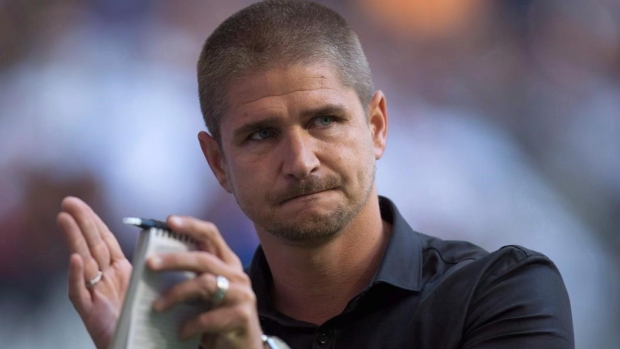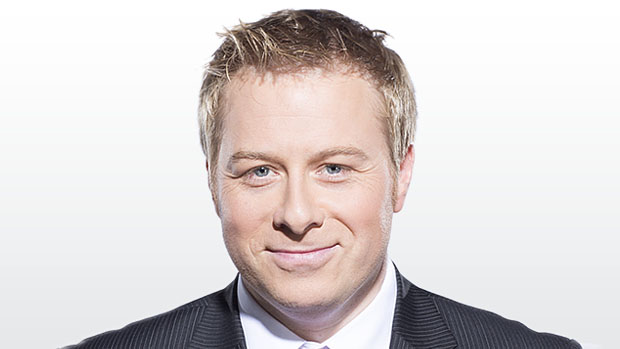 Almost an hour had passed, but some of the famous Vancouver Whitecaps players still remained on the pitch.
Lights inside BC Place began to dim and as the roof closed late Wednesday, they were ushered off the field for safety reasons. Children and footballs in tandem rushed quickly to the sidelines to join their families while waiting for their heroes to leave their jobs as players and coaches and become dads again.
Long past their bedtimes, their exuberance level was remarkable, given the time of night. Like everyone else inside the stadium, they had grabbed hold of the contagious energy and didn't want to let it go after humiliating the San Jose Earthquakes 5-0 for their first Major League Soccer playoff victory.
One by one the dads appeared, some smiling, some shaking their heads in disbelief, others puffing their cheeks in relief, simply delighted the job was done. The Whitecaps finally had their moment.
The current MLS playoff scenario leaves little room for error for teams who believe they've had a great season but only get one game to truly prove it. Just ask the Chicago Fire, who were upset by the six-seeded New York Red Bulls 4-0 Wednesday in their single-elimination knockout round match.
The Whitecaps have spent much of the season quieting the doubters and trying to wake up the rest who barely acknowledge their existence. Playing many of their games when much of the United States and Canada are asleep, and situated closely to two major American markets that have won the last two MLS titles and spent far more on players and generated far more headlines in that country, Carl Robinson's team got on with their own business and surprised many when they became the first Western Conference team to clinch a playoff berth in 2017.
Not talented enough to dominate games every week and leave a stamp inside the minds of the casual MLS supporters, the Whitecaps spent the season understanding the identity they needed to carve out for themselves to be successful. And when they were beaten, they used that, and a combination of tremendous team spirit and grit, to react quickly against adversity.
A record of nine wins, one draw and one loss following a defeat speaks to the fight and belief that this unit built. They will get knocked down, but will quickly get back up.
Spend any significant time around the team and you'll see they are a relatively loose side. They relish their spot living in the shadows of other league powerhouses, but for one night only that had to change. This time, the only shadow they needed to be afraid of was their own.
Wednesday night's knockout game against the Earthquakes was a match they should have won based on the evidence compiled on both sides over the last nine months. Finally it was time to deliver. The previews were dominated by a fall from grace and a disappointing end to the regular season but none of that truly mattered anymore.
The Whitecaps started the match slow, but that wasn't because of dropped points in Games 33 and 34. The home team carried an enormous expectation and played like it in the opening 20 minutes – fearful of small margins not going their way.
Through it all, goalkeeper Stefan Marinovic and left-back Marcel de Jong, the two big calls Robinson made in his starting XI, were the two bright spots early in the match.
Slowly, Christian Bolaños, a player of great elegance who can look like the worst and best player on the field in the same minute, started to raise the tempo with his passing, and his presence in the penalty area led to a corner. Whitecaps fans in BC Place stood in expectation of what was to come and the Whitecaps delivered.
Cristian Techera's accurate corner landed on Kendall Waston's head and his connection found predator Freddy Montero and the Caps had the lead. Another big game impacted by a set-piece – an area the Whitecaps excel in, having scored a goal that way 13 times during the regular season.
They wouldn't stop there.
Techera's majestic free-kick strike in the second half was worth the admission alone and with it the Whitecaps took a gigantic stride out of their own shadow and back into the one they feel comfortable in.
Three more goals followed, as did a swagger and a party atmosphere that the club has desired for many years. They needed this moment. Four years ago, the Whitecaps went through an exhausting process looking for their next leader and finally, just before Christmas, realized their best candidate, Robinson, was under their nose the entire time.
Previously an assistant under Martin Rennie, Robinson was given the keys to a proud franchise that needed to find the right path quickly. Three playoffs in four seasons later and a revamped side full of shrewd signings ensured the path was indeed well trodden. But now they needed a significant milestone – a reference point to fall back on going forward – along their journey.
Robinson and his players needed this and now they will forever be seen as the unit that became the first Whitecaps team to get a playoff victory and an emphatic one at that, scoring five goals for the first time ever in MLS play.
The Seattle Sounders, their next opponent, watched closely at home and will spend the next few days praising the Whitecaps, knowing deep down they will be overwhelming favourites as current MLS Cup holders to eliminate their rivals over two legs. They should be.
Brian Schmetzer's team already has many of those reference points the 'Caps are attempting to carve out now, and none was bigger than an 88th-minute winner at home last season in the very same round Robinson's team won this season.
The Sounders built on that momentum and it carried them all the way to the title. The moment the regular season was completed last week, they took to social media to release a powerful video message from the head coach himself, explaining their desire to retain the cup.
They will be a force to be reckoned with for the Whitecaps, who now happily remove their 'favourites' label and slip into their comfort zone inside the shadow as a side that few will give any chance.
"We are underdogs," Robinson said emphatically immediately following the win over San Jose. "Write us off at your peril. They are the champs and I like knocking champs off their perch."
Message sent and received.
It is one that will be passed on to his players through his captain, Kendall Waston, who said postgame: "It's always a great battle. I am looking forward to it a lot. What a game to play in for a semi-final."
Marinovic couldn't wipe the smile off his face talking about the prospect of playing Seattle: "I can't wait to battle those guys on the pitch. We'll be looking to make a good start here Sunday."
The significance of another home tie isn't lost on Robinson and the Whitecaps who got to this stage two years ago, but drew 0-0 in Portland in the first leg and then were narrowly defeated at home in the second leg.
He will be very aware of the challenge a team faces if they don't score when playing the first leg away from home, knowing one goal conceded when back at home can be crucial in a two-game, total-goals series.
For one night, the Whitecaps felt the pressure like never before and delivered. Now that pressure falls on Seattle, and the Whitecaps are presented with an opportunity to embrace the challenge and create history.
"These type of games are why you play the game. I just want my players to go out and enjoy themselves," Robinson said.
On Sunday evening at BC Place Stadium, the Whitecaps will get that chance – to play just the way the children did past their bedtimes at the end of a magical night.