WHL: Zborovskiy has seven points in Pats' rout of Raiders
Sergey Zborovskiy had two goals and five assists as the Regina Pats routed the Prince Albert Raiders 12-2 on Saturday night in Western Hockey League action.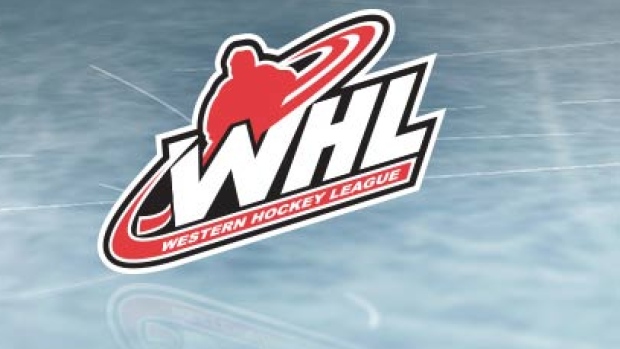 REGINA — Sergey Zborovskiy had two goals and five assists as the Regina Pats routed the Prince Albert Raiders 12-2 on Saturday night in Western Hockey League action.
Adam Brooks scored twice and added three helpers while Austin Wagner had two goals and an assist for the Pats (18-2-4). Rykr Cole also struck twice with Riley Woods, Nick Henry, Connor Hobbs and Dawson Leedahl rounding out the attack. Filip Ahl tacked on three assists.
Austin Glover and Simon Stransky found the back of the net for Prince Albert (6-21-1).
Tyler Brown made 14 saves for the win in net. Nicholas Sanders took the loss by turning aside 15-of-20 shots in 31:14. Ian Scott stopped 20 shots in relief.
Kolby Johnson of the Raiders was ejected in the second period after receiving a major penalty for checking to the head.
Both teams went 1 for 4 on the power play.
---
ICE 3 WINTERHAWKS 2
PORTLAND, Ore. — Zak Zborosky scored the eventual winner and Payton Lee stopped 55 shots as Kootenay held off the Winterhawks.
Dallas Hines, on the power play, and Vince Loschiavo found the back of the net in the first period for the Ice (6-17-7).
Keegan Iverson and Henri Jokiharju responded with power-play goals for Portland (15-13-1). Cole Kehler turned away 21-of-24 shots.
---
WARRIORS 7 HITMEN 5
MOOSE JAW, Sask. — Noah Gregor had two goals and three assists with Luka Burzan also striking twice as the Warriors got past Calgary.
Josh Brook scored once and added two helpers, with Jayden Halbgewachs and Brett Howden also chipping in for Moose Jaw (16-6-4). Brayden Burke tacked on four assists and Zach Sawchenko made 35 saves.
Jake Bean, Vladislav Yeryomenko, Lucas Cullen, Matteo Gennaro and Carsen Twarynski supplied the offence for the Hitmen (8-14-2), who dropped their fifth straight. Kyle Dumba kicked out 29 shots.
---
REBELS 3 HURRICANES 2 (OT)
RED DEER, Alta. — Brandon Hagel scored the winner in overtime as the Rebels snapped Lethbridge's six-game winning streak.
Adam Musil struck twice in regulation for Red Deer (14-12-4), with Michael Spacek and Colton Bobyk each tacking on two assists. Lasse Petersen turned away 22 shots.
Tanner Nagel and Giorgio Estephan responded in the third period for the Hurricanes (13-11-4) to force extra time. Stuart Skinner made 27 saves.
---
BLAZERS 5 GIANTS 2
KAMLOOPS, B.C. — Rudolfs Balcers and Deven Sideroff both had power-play goals and Connor Ingram turned aside 15 shots as the Blazers toppled Vancouver.
Ondrej Vala, Spencer Bast and Quinn Benjafield, into an empty net, rounded out the attack for Kamloops (16-12-1).
James Malm and Thomas Foster scored for the Giants (11-17-2), who got 28 saves from Ryan Kubic.
---
ROYALS 2 COUGARS 1
PRINCE GEORGE, B.C. — Ryan Peckford had a power-play goal in the second period that proved to be the winner as Victoria topped the Cougars to snap a four-game skid.
Mitchell Prowse opened the scoring and Griffen Outhouse stopped 31 shots for the Royals (15-13-2).
Kody McDonald replied in the third for Prince George (20-7-2) and Ty Edmonds turned away 26-of-28 shots.
Victoria's Gunnar Wegleitner was ejected in the first period after receiving a major penalty for charging.
---
ROCKETS 3 WHEAT KINGS 1
KELOWNA, B.C. — Nick Merkley struck twice, including the winner on the power play, as the Rockets defeated Brandon.
Jake Kryski added insurance on the power play for Kelowna (16-11-1), which got 17 saves from Brodan Salmond.
Ty Lewis responded for the Wheat Kings (13-10-4) and Jordan Papirny stopped 33 shots.
Brandon's Caiden Daley received a major penalty and game misconduct for checking to the head at the end of the second period.
---
THUNDERBIRDS 7 TIGERS 1
KENT, Wash. — Ryan Gropp and Donovan Neuls both struck twice as the Thunderbirds routed Medicine Hat.
Nolan Volcan, Ethan Bear and Scott Eansor also found the back of the net for Seattle (15-9-3). Mathew Barzal and Matthew Wedman both had three assists while Rylan Toth made 25 saves.
Max Gerlach had the lone goal for the Tigers (21-7-1). Duncan McGovern turned away 21-of-27 shots in 40 minutes before giving way to Nick Schneider, who made seven saves in the third period.
---
AMERICANS 6 CHIEFS 5
KENNEWICK, Wash. — Jordan Topping and Morgan Geekie had a goal and two assists apiece as the Americans edged Spokane.
Juuso Valimaki, Tyler Sandhu, Nolan Yaremko and Kyle Olson supplied the rest of the offence for Tri-City (17-11-2). Dylan Coghlan tacked on three helpers and Rylan Parenteau stopped 24 shots.
Ethan McIndoe scored twice and added an assist for the Chiefs (11-11-5). Evan Fiala, Keanu Yamamoto and Pavel Kousal added the others and Hudson Elynuik had three assists. Jayden Sittler kicked out 26-of-32 shots.
---