Wild F Parise out 'indefinitely' with UBI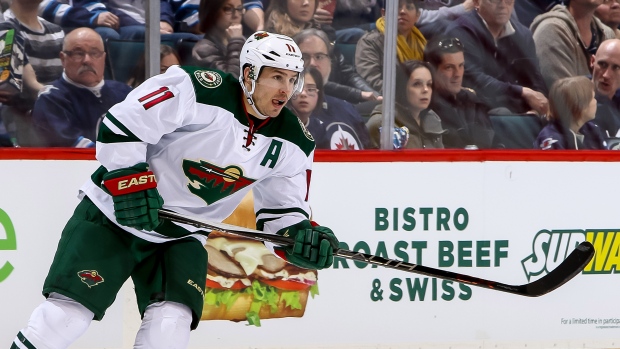 ST. PAUL, Minn. - Minnesota Wild leading-scorer Zach Parise will miss at least the first two games of the playoffs and likely more because of an upper-body injury.
The Wild announced Wednesday that Parise is out "indefinitely." Neither he nor fellow forward Thomas Vanek will travel with the team to Dallas. Game 1 against the top-seeded Stars is Thursday, Game 2 is Saturday and Game 3 is back in Minnesota on Monday.
Parise led the Wild with 25 goals in 70 games this season. He hasn't been on the ice in eight days.
Vanek has an upper-body injury and has not skated with the team in 12 days. His status is "week to week."
Also, centre Erik Haula has a lower-body injury. He'll travel to Dallas and his status is "day to day."