Wild's Coyle, Foligno, Niederreiter sidelined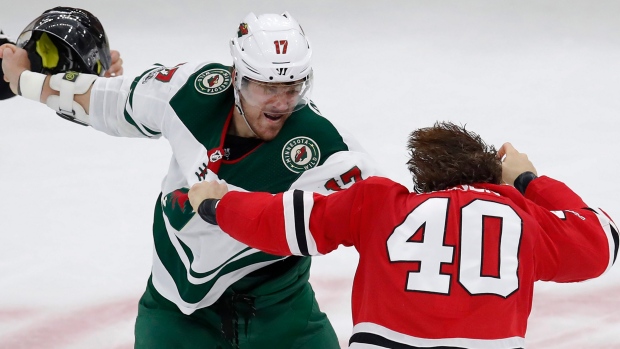 The Minnesota Wild were hit with a number of injuries Thursday in their win over the Chicago Blackhawks.
The team announced Friday forwards Charlie Coyle, Marcus Foligno, and Nino Niederreiter will all miss time to injuries suffered Thursday.
Coyle is expected to miss 6-8 weeks after undergoing surgery to repair a right fibula fracture. He's been placed on long-term injured reserve.
Foligno will miss at least a week of action after suffering a left facial fracture that will require a procedure Sunday.
And Niederreiter is expected to miss at least three weeks with a high left ankle sprain. He has also been placed on injured reserve.
The 25-year-old Coyle has two assists in three games for the Wild. Foligno, 26, also has two assists in three games, and Niederreiter, 25, has been held pointless early this season.