Wild top prospect Kaprizov re-signs in KHL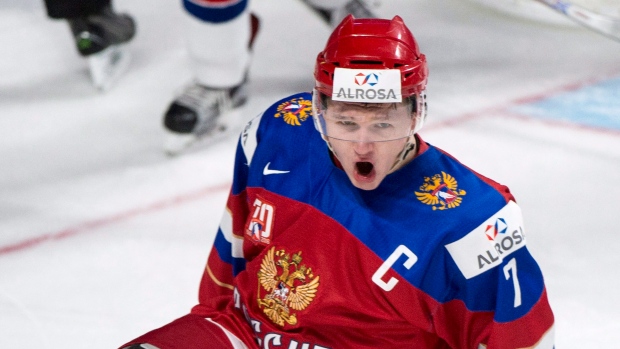 The Minnesota Wild are unlikely to see 2015 draft pick Kirill Kaprizov any time soon.
The KHL announced Thursday Kaprizov, drafted in the fifth round two years ago, has signed a three-year contract with CSKA Moscow.
The 20-year-old winger has spent the past three seasons in the KHL. He scored 20 goals and added 22 assists in 49 games with Ufa Salavat Yulayev last season, adding three goals in five playoff games.
He was acquired by CSKA in May.
Kaprizov served as Russia's captain at the 2017 World Juniors and posted nine goals and three assists in seven games at the tournament. He was named the tournament's top forward after leading Russia to a bronze.
He has been named to two straight KHL All-Star games.
TSN.ca's Scott Cullen ranked Kaprizov as the team's top prospect in the team's Off-Season Game Plan in June.