Will Ray Bourque's shot streak ever be broken?
Calgary's Dougie Hamilton is now the league's active shot streak leader after Alex Ovechkin's run was snapped at 315 games on Thursday night.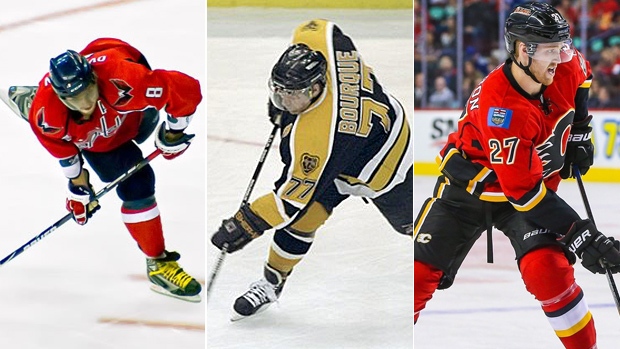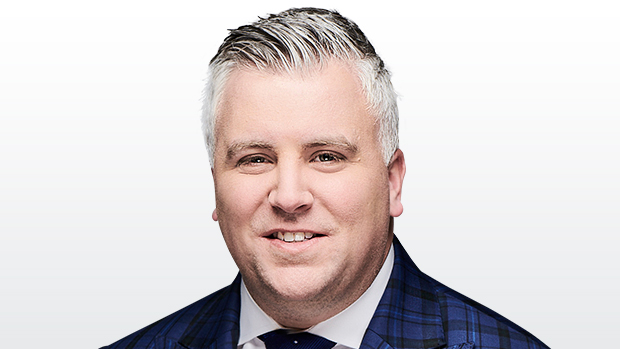 For Alex Ovechkin, the Detroit Red Wings both giveth and taketh.
Last season, Ovechkin registered 15 shots against Detroit – the most shots on goal by one player without scoring in a game in 48 years.
On Thursday, Ovechkin failed to post a shot against the Red Wings, snapping his impressive streak of games with one or more shots at 315.
Holding Ovechkin off the shot chart for just the seventh time in his 894-game career couldn't be a point of pride for Detroit, since the Wings were doubled up, 6-3, by the league-leading Capitals. It was the fifth time in seven games the Caps scored at least five.
More notably, it was the first game Ovechkin went without a shot since March 12, 2013, a span of nearly four calendar years.
Ovechkin, 31, fell 45 games short of matching Ray Bourque's NHL record streak of 360 games.
Since Jeff Carter's shot streak was also halted during the 2011-12 season at 315 games – the same number as Ovechkin – the question is worth asking: Will anyone ever sniff Bourque's record?
It was a different game then. Bourque also holds the NHL record for shots in a game (19) and shots in a career (6,206). The night he set the record for most shots in a game, on March 21, 1993, the Bruins threw 61 shots at Ron Tugnutt in regulation.
Ovechkin (315), Carter (315), Zach Parise (247) and Joe Sakic (227) have the longest streaks in recent years.
Flames defenceman Dougie Hamilton is now the NHL's active shot streak leader at 57 games, according to the Elias Sports Bureau. Maple Leafs rookie Auston Matthews is second to Hamilton at 53 games, one in every NHL game he's ever played. Matthews is the only NHL player to register at least one shot goal in every one of his team's games this season. Matthews, 19, needs to keep that going for 306 games to catch Bourque.
How daunting is Bourque's mark?
In order for Ovechkin to pass him, he would need to start a brand new streak on Saturday against Anaheim and make it last until sometime in October, 2021. Ovechkin's current 13-year, $124-million contract expires before then.
It would take the 27 games left on Washington's schedule this year, the next four full 82-game seasons, plus six more games into the sixth season – and that's in a perfect scenario, without games missed due to injury, suspension, or … the Olympics.
Overall, Ovechkin's shots per game rate this season (3.82) is down by more than a whole shot (4.96) from his career average. Ovechkin has led the NHL in shots in 10 of his 11 seasons, but trails Brent Burns (213) for the league lead in shots (210) this season.
The Great Eight is also tracking toward a sizeable decline in goals. With 26 goals in 55 games, Ovechkin – who is also seeing fewer minutes with Washington's more balanced offence – is on pace for just 39 goals. It would mark just the third time in his 12 full seasons that Ovechkin would fail to eclipse 40.
Capitals coach Barry Trotz said he thought his captain would take that trade-off if it meant a deeper, stronger overall attack. After their 11th straight win at Verizon Centre on Thursday, it's hard to argue against the Capitals having that – even if Ovechkin was mostly invisible.
"He's going to score more than 30 goals this year, but if he scores 30 goals and we're able to go real deep in the playoffs or do something special at the next level, the ultimate, I think he would trade that any day," Trotz told reporters. "I think any player that plays this game would do that."
Contact Frank Seravalli on Twitter: @frank_seravalli