Hurricanes sign Williams, Jooris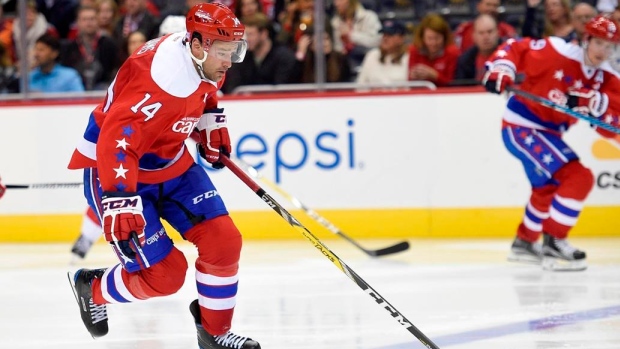 Justin Williams is returning to the Carolina Hurricanes on a two-year, $9 million contract, the team confirmed Saturday.
"We said that we needed goal scoring and veteran leadership, and Justin will bring us both," said Hurricanes general manager Ron Francis. "He believes in what we are doing here and is returning to Raleigh to help the Hurricanes take the next step."
The 35-year-old had 24 goals and 24 assists for 48 points in 80 games with the Washington Capitals. Williams added three goals and six assists in 13 games played in the postseason.
He won his first Stanley Cup with the Hurricanes in 2006 and spent parts of five seasons with the team.
The 16-year veteran has previously also played for the Philadelphia Flyers and Los Angeles Kings, winning the Stanley Cup again with the Kings in 2012 and 2014. Williams won the Conn Smythe Trophy during the Kings' Stanley Cup run in 2014.
Mr. Game 7 signed a two-year deal with the Capitals worth $6.5 million prior to the 2015-16 season.
The Coburg, ON native was drafted in the first round (28th overall) of the 2000 NHL Entry Draft by the Philadelphia Flyers.
Jooris Signs
The Hurricanes also signed forward Josh Jooris on Saturday to a one-year, $775,000 deal.
Jooris split time this season between the New York Rangers and Arizona Coyotes, scoring four goals and adding eight assists.
"Josh is a versatile player who can play in the middle or on the wing," said Francis. "He's hard-working and competitive, and gives us more flexibility with our group of forwards."