Bombers sign 4 draft picks, highlighted by RB Oliveira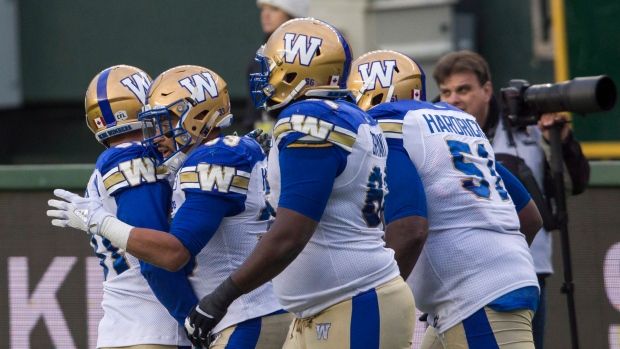 The Winnipeg Blue Bombers announced Monday the team has signed four of their selections in the 2019 CFL Draft, highlighted by second round running back Brady Oliveira.
Along with Oliveira, the Blue Bombers also signed third round defensive lineman Connor Griffiths, fourth round offensive lineman Asotui Eli, and sixth round defensive back Kerfalla Exumé.
Oliveira played 42 games over four seasons at North Dakota, rushing for 2,822 yards and 22 touchdowns. He earned All-Big-Sky Honours in 2016 and 2017, and was a Jon Cornish Award Finalist in this past season, an award given to the most outstanding Canadian player in college football.