With Julien in hospital, Habs want to 'Win for Claude'
News of Claude Julien's hospitalization sent shock and concern through the Montreal Canadiens and the hockey world and as Frank Seravalli writes, the Habs have some extra motivation in these playoffs to channel that into a 'Win for Claude' push.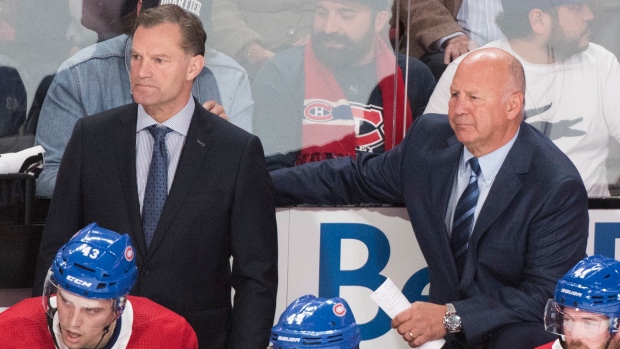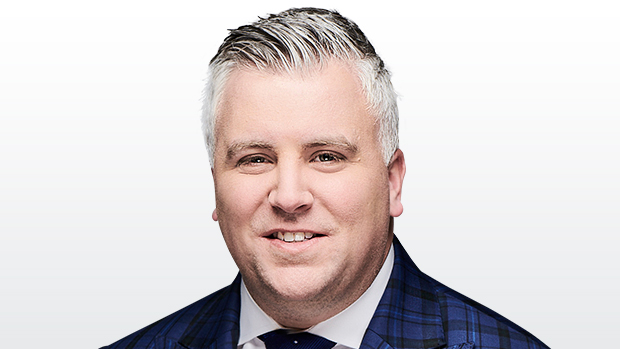 Montreal Canadiens coach Claude Julien was hospitalized after experiencing chest pains on Wednesday night and is expected to miss the remainder of the Habs' first-round series, the team announced Thursday.
"He is presently there and he's undergoing tests to determine the exact nature of his condition," GM Marc Bergevin said in a prepared statement. "This has nothing to do with COVID."
Julien was transported to a Toronto hospital by ambulance hours after the Canadiens dropped the opening game of their best-of-seven series with the Philadelphia Flyers by a 2-1 margin.
Bergevin said the early returns on tests for Julien were "positive."
"A little shock and concern, but after talking to Dr. [David] Mulder, there is some good news early this afternoon," Bergevin said. "I think he's in good hands at the hospital here, and everything should be fine, and we should hope for the best."
Bergevin said it's possible Julien would return to the team's hotel in the Toronto bubble, but it's more likely he returns home. In order to resume coaching duties, Julien would be required to quarantine in his hotel room for a period of time – as determined by the NHL's Hub Medical Director – since he was transported outside the league's secure zone.
"No decision has been made yet," Bergevin said.
In the meantime, associate coach Kirk Muller – who was head coach of the Carolina Hurricanes from 2011-14 – will take over as acting head coach. Muller will work in conjunction with assistants Dominique Ducharme and Luke Richardson.
"We understand that Kirk does not speak French, but there are exceptional circumstances and we are asking you for your understanding," Bergevin said in his statement.
Julien, 60, helped the Habs knock off the No. 5 seed Pittsburgh Penguins in a massive qualifying-round upset last week to begin his second playoff appearance in his second stint as the Canadiens' head coach. The Blind River, Ont., native guided the Boston Bruins to a Stanley Cup in 2011 and holds a 66-53 all-time playoff record behind the bench.
News of Julien's hospitalization rippled through the hockey world.
There was a crack in the voice of Flyers coach Alain Vigneault, his counterpart in this series, when he was asked about his friend of nearly 40 years. The benches of the Canadiens and Flyers are intertwined; in the early 2000s, Vigneault was replaced by current Flyers assistant Michel Therrien and Therrien was then replaced by Julien.
The coaching fraternity is tight, but it's even tighter among French-Canadians - and Vigneault and Julien go back further still, to long before either ever picked up a white board.
Vigneault and Julien skated on the same blueline with the CHL's Salt Lake Golden Eagles in the 1981-82 season. The two also opposed each other in the Stanley Cup Final in 2011.
"We have come a long way together," Vigneault said. "A lot of things go through your mind. I've known Claude since I was 20, so we go way back. We're good friends. Right now, I want to get this press conference done to go see if I can't reach out to maybe him, or Berg, and find out the latest development."
Captain Shea Weber said news of Julien's hospitalization filtered through the Canadiens' players at breakfast on Thursday morning. They held a team meeting before practice.
Weber said there is a natural emotional and shock factor upon learning the news, one that the Habs could channel into a 'Win for Claude' push.
"The biggest concern is obviously his health and we want to make sure he's healthy," Weber said. "But I think that's something that for sure we can draw on and use that - as if we weren't motivated in the first place. But this just draws a little more out of that."
Muller experienced a similar situation as a player with the Canadiens. On March 9, 1993 – a few weeks before the Stanley Cup playoffs – head coach Jacques Demers was hospitalized for chest pains. Habs GM Serge Savard called on Jacques Lemaire to spell him for a few games.
Demers later returned to the bench and the Habs went on to win the Stanley Cup that spring, which began a 26-year drought for Canada's clubs that is in danger of turning one year older.
What a story it would be if the Canadiens could be the ones to break that spell.
"I met with the coaches this morning. I have faith in them. We beat the Pittsburgh Penguins and it's not the coaches that beat them, it's the players," Bergevin said. "We have the same group … We shocked a lot of people winning the first series, and I expect them to rise to the occasion and keep on going."
Contact Frank Seravalli on Twitter: @frank_seravalli​