With coaching change, Kings attempt to right ship before it's too late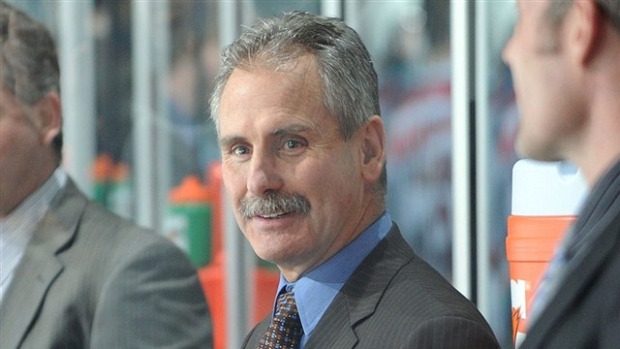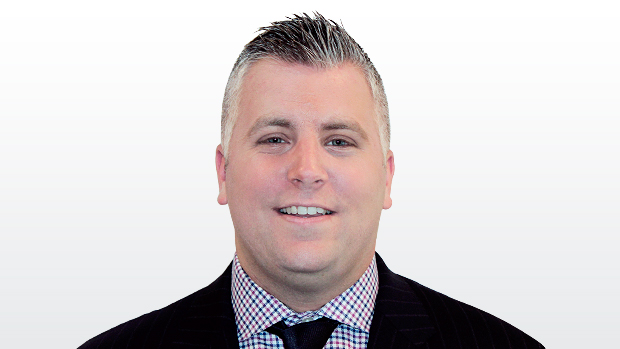 Rob Blake pulled the emergency brake, trying to halt the runaway train that has become the Los Angeles Kings' season.
Blake fired head coach John Stevens and assistant Don Nachbaur on Sunday after a 4-8-1 start, making Stevens the first coaching casualty of the season following a year of unprecedented job security. No NHL head coach was fired in-season last year for the first time in the expansion era.
It will be former Vancouver Canucks coach Willie Desjardins' job to get the old and slow Kings freight train back on the rails - at least for the time being.
Desjardins was hired as the Kings' new head man on an interim basis, leaving the door open for a more extensive and complete coaching search should the change not produce desired results.
Former Kings player Marco Sturm will also join the club as an assistant coach on Nov. 12, following his commitment as head coach and general manager of the German national team in the ongoing Deutschland Cup. Assistant coaches Dave Lowry and Bill Ranford were retained in Bloody Sunday's regime change.
It was a move hardly surprising given the Kings' horrendous start. Despite a win on Saturday night against Columbus, the Kings (4-8-1) were dead last in the NHL. Stevens' seat grew significantly warmer during a six-game regulation losing streak that stretched from Oct. 13-25.
"I was looking to get the compete and passion back, we need our players emotionally involved. It's difficult to win when you're not," Blake said in a conference call with reporters. "We expect Willie to bring that passion and that excitement to this team and that's why we went in this direction."
Stevens, 52, lasted just one full season and 13 games (51-39-9) since replacing two-time Stanley Cup winner Darryl Sutter. He had one more season remaining on his contract and served the Kings for seven seasons as an assistant to Sutter and Terry Murray.
Blake pointed to the Kings' top players needing to be better as a reason for the underwhelming results.
Hart Trophy finalist Anze Kopitar has been a shell of his former self so far this season with just six points in 13 games. Netminder Jonathan Quick is on the shelf indefinitely after undergoing surgery last week to repair a torn meniscus in his knee.
"When your best players are your best players, you will have success," Blake said. "It's been an issue this season that we haven't had everyone going in the right direction, on the right page [all] along, so [that's] partly the reason for this change."
Blake did not mention the Kings' roster construction - which falls under his domain - as one of the reasons for failure, though that is clearly at the root of it all.
Los Angeles ices one of the oldest rosters in the NHL this season, at an average age of 28.7 years old - and the Kings have done little to dispel the notion that they are among the slowest teams in a league that runs on jet fuel, not coal power.
The Kings signed 35-year-old free agent Ilya Kovalchuk to a three-year, $18.75 million deal hoping to boost an offence that was swept out of the first-round last year by the Vegas Golden Knights, despite Quick allowing just seven goals in the entire series.
Kovalchuk has four goals and 11 points in 13 games so far, but the Kings' offence is still worst in the league with 28 goals in 13 games, averaging just 2.15 per contest.
"We have really good players, we have players that can make plays; we expect them to make plays and we expect them to play with that level of compete," Blake said. "We need to get that straightened out immediately."
Desjardins, 61, is the 25th coach in Kings franchise history. The Climax, Sask. native went 109-110-27 for a .498 points percentage over three full seasons with the Canucks from 2014-17.
Last season, Desjardins was coach of Team Canada's entry in the Winter Olympics in PyeongChang. Canada took home the bronze medal in South Korea, while Sturm's German team nearly pulled off the upset of the Olympic Athletes from Russia in the gold-medal game.
Now Desjardins and Sturm will work together.
"We need to be way more emotionally involved and part of that was a change here today and the evaluation going forward continues," Blake said. "We're going to create a desire for these players to play well here."
---
Contact Frank Seravalli on Twitter: @frank_seravalli​