With Evander Kane, there are always questions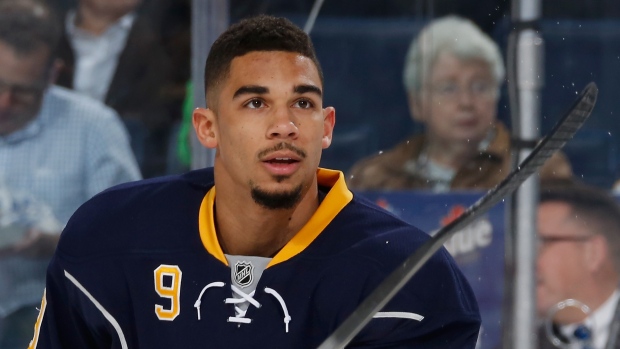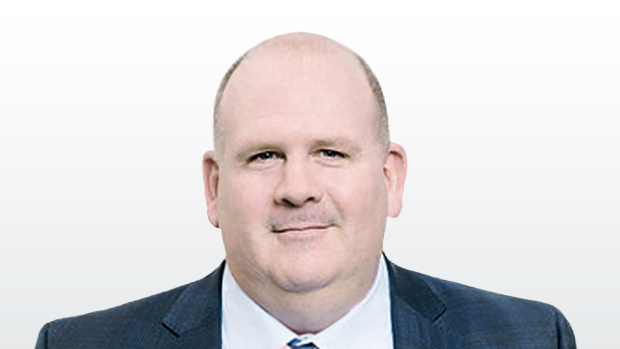 Seven years into his NHL career, Evander Kane remains one of the NHL's most pronounced studies in contrast. Good Evander and Bad Evander are both still very much in the picture.
There's the potential for a 40-goal season - maybe several. There's also the spectre of jail time, which in the current climate, throws his entire NHL career into question.
At 24, Kane is a force. Physically, he is one of the NHL's most intimidating players with a rare combination of speed and power. He's a headline, positive or negative depending on the week, waiting to happen.
TMZ loves him. Former teammates don't. He's never been an all-star or played in an NHL playoff game. He's never led his team in scoring for a season or won an individual award. But watch him play on the right night and you'll leave the building convinced he could be one of the league's best for years to come. Oh, Kane can thrill. He's swift, willing to bang and has a nose for the net. He's a scout's dream with all the tools.
Kane loves flash, which is the word that best describes his career. A flash here, a flash there. After 391 games, he's scored 117 goals and 235 points. Good, but not great. Memorable? Not really.
He can get it done but has so far failed to find the consistency needed for dominance. Kane has never completed a full 82-game season and last year played in just 37 games. Over his time in the NHL, he's tied for 52nd with .30 goals per game.
There's plenty to suggest there is more to come, but it never arrives - or hasn't yet. These should be his prime scoring years. When will Kane truly be prime time?
Kane's career has not gone according to projections. By now, he was supposed to be an elite power forward, ruling the NHL with a dominant game and the massive personality to match. He was supposed to be paid to adorn billboards rather than having to buy his own in an attempt to lure back a girlfriend.
The time spent visiting children at hospitals and the donations to Boys and Girls clubs should be what we talk about when we think of Kane away from the rink. Instead, he is currently the subject of a sexual assault investigation by Buffalo police.
One 30-goal season wasn't supposed to be the highlight to this point. This was not the plan for the kid with the looks, stride and shot that convinced the Atlanta Thrashers to select him fourth overall back in 2009.
One look at his point totals this season, just eight goals and five assists for 13 points in 30 games as the midway point approaches, suggests another season is sliding out of Kane's considerable reach.
Winnipeg Jets fans have been happily crowing about their end of the trade that saw Kane, Zach Bogosian and Jason Kasdorf move to the Buffalo Sabres in exchange for Tyler Myers, Drew Stafford, a first-round pick and prospects Joel Armia and Brendan Lemieux.
Early returns on a trade, however, can often be misleading. Bogosian and Kane have fought through injury since arriving in Buffalo.
Kane remains the piece in the trade with the potential to explode. If he scores 40 in a future season riding Jack Eichel's wing, the trade will take on an altogether different look. Kane's career may simply be in slumber, but if he ever wakes up, look out.
Some Jets fans are playfully planning on wearing tracksuits to Sunday's game, the Sabres first visit to Winnipeg since the trade, in a less than subtle shot at Kane. Jets' defenceman Dustin Byfuglien dismissed Kane from the dressing room and organization last season when he tossed his not-up-to-dress-code duds into a cold tub in the visitor's dressing room at Vancouver.
It was the final scene in a series of spotlight grabbers for Kane during his time with the Jets. From server-gate, to the money phone picture, to currency pushups, Kane knew how to grab attention.
The act grew thin with his Winnipeg teammates and now the police are looking into his life in Buffalo. It's never easy with Evander.
But count him out at your peril. The underlying numbers tell the story of an oil slick with the potential to morph into a gusher at any moment.
Point totals tell one part of the story, but there are additional numbers that should be considered when evaluating this trade and what it could look like down the road.
Stafford has heavily outscored Kane since the trade, while Myers has done the same to Bogosian. Kane, however, is the standout leader in a number of analytic areas. Of the principle players in the trade, Kane has the largest positive impact on his team's ability to outshoot and out-possess opponents, and it's by a wide margin.
He's just not getting as much done in the actual scoring department. But with a startlingly low PDO of 94.4 and a shooting percentage of 7.1 per cent, Kane's production should rise.
Kane's time in Buffalo is like the rest of his career. There are a lot of interesting numbers; they just don't add up to anything tangible. If Kane stays healthy and out of handcuffs, he should score and score a lot. But with Kane, there is now a disclaimer. Maybe he truly is "The Natural," as he has dubbed himself, but he's failed to live up to his own billing.
Is he destined to perpetually dine out on the prospect of his talent? Or will it all come together for him as a person and a player? Will he be known for good deeds away from the rink and elite work on the ice?
We're still left to wonder with Kane. He's not a superstar but has become one of the NHL's most recognizable faces. As a player, he remains an unknown commodity. A confusing stock that threatens to soar, yet consistently provides middling returns.
Place your bets, folks. Kane's roulette wheel continues to spin.