Woods: I'm feeling strong and doing well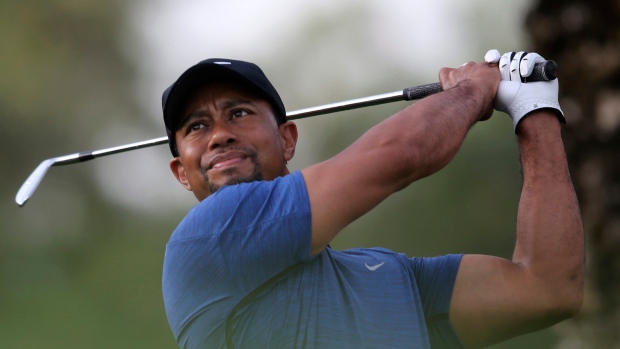 Tiger Woods wrote in a blog post Friday morning that he's not living in pain anymore and is feeling strong. While he said there is no timetable for his return, he did reveal that he is hitting 60-yard shots, the longest distance he's practised from since his surgery in the spring.
"I have not taken a full swing since my back fusion surgery last April, but continue to chip and putt every day," he wrote.
Woods has not played on the PGA Tour since the Farmers Insurance Open in January where he missed the cut. He was not won on tour since 2013.
Woods shared that he has his six-month back X-rays coming up and will develop a plan moving forward once he gets the results.
"My muscle tone is coming back, but I'm not in golf shape yet. That's going to take time.
He added that fellow Americans Justin Thomas and Rickie Fowler have stopped by his house for putting contests.
It's been a tough year for the 14-time Major winner. On top of his injuries, Woods was arrested back in May after Florida police found his car awkwardly pulled over to the side of the road where they found Woods heavily sedated. He was charged with a DUI.
Woods will be back on the course next week when he'll serve as an assistant captain for the Presidents Cup in New Jersey.