Yankees release Gonzalez from minors deal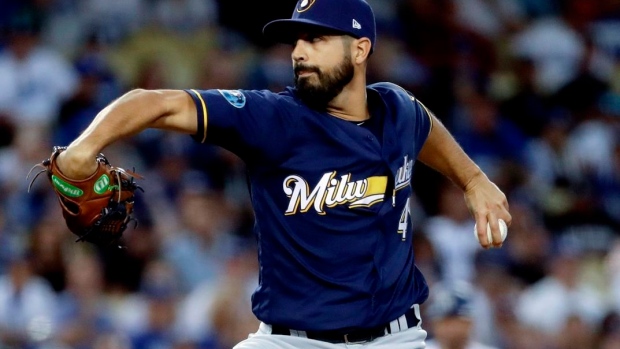 Gio Gonzalez's time with the New York Yankees is over before ever really starting.
The Yankees announced Monday that the veteran left-hander will not be added to the 25-man roster and therefore has been released from his minor league deal.
The Yankees inked Gonzalez to a minors deal late in spring training but could not find a spot for him on their roster despite injuries to their starting rotation.
Jon Heyman of MLB Network notes that the Philadelphia Phillies, New York Mets and Milwaukee Brewers could be interested in bringing in the southpaw.
Last week, Gonzalez split with agent Scott Boras over displeasure about how his free agency progressed over the winter according to Mark Feinsand of MLB.com. He is now represented by CAA.
Gonzalez spent last season with the Washington Nationals but was dealt to the Brewers mid-season. He posted a combined earned run average of 4.21 across 32 starts.
The 32-year-old is a two-time All-Star.