Youngest Bronco Adam Herold remembered for his character off the ice
Sixteen-year-old blueliner was the youngest of the 15 players and staff killed in Friday night's accident, Frank Seravalli writes.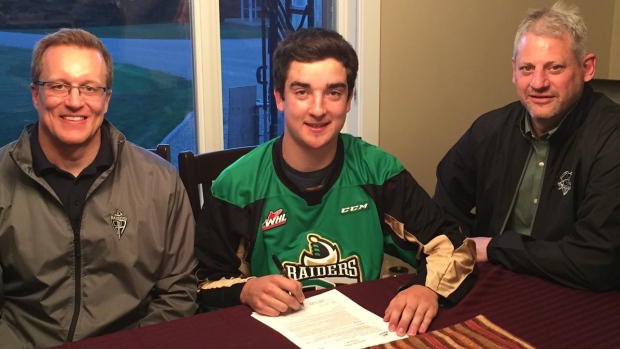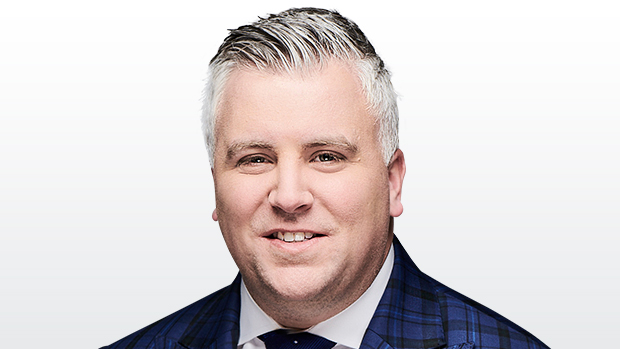 HUMBOLDT, Sask. — Adam Herold arrived here only three weeks ago to join the Broncos for their Saskatchewan Junior Hockey League playoff run.
The captain of the Regina Pat Canadians Midget AAA team joined the Western Hockey League's Prince Albert Raiders for one game on March 17 before the Raiders sent the defenceman to Humboldt for seasoning.
That decision, one that normally would not have generated a second thought, is now weighing heavily on the hearts of the Raiders.
"We just wanted him to get in some games rather than sit and watch with us," said Raiders associate coach and NHL veteran Dave Manson, choking back tears over the phone.
"We had him pencilled into our lineup next season. He had his whole life in front of him."
Herold, 16, was the youngest of the 15 players and staff killed in Friday night's horrific highway accident. He was to turn 17 in six days, on April 12. He appeared in nine games with the Broncos, eight of them in the playoffs.
Pat Canadians coach Darrin McKechnie said Sunday, if only his team hadn't lost in the second round of the midget playoffs and were playing for the Telus Cup national championship like last season.
Instead, a vigil will be held for Herold tonight in his hometown of Montmartre, a rural farming community in Saskatchewan.
"He was just a terrific young man, a joy to be around," McKechnie told TSN. "You could take the best kid you know and times that by 10 and you'd get Adam. I'm not just saying that because he's gone. He was that special ­­– and the hockey was just extra."
To Herold, the hockey wasn't just extra. It was everything. He left home at 15 to billet in Regina for Midget AAA, with his parents, Russell and Raelene, placing him in the trust of a McKechnie family friend.
Herold led the Pat Canadians to their first-ever Mac's Major Midget tournament championship this season in Calgary. He had been on the WHL's radar for years as a two-way defenceman on the rise. The Raiders made him their second-round pick in the 2016 WHL Bantam Draft.
"Adam was a good young hockey player with a bright future," Raiders director of player personnel Ron Gunville said in an email. "But he was a guy we valued way higher based on his leadership, character and ability to play the game. He was only with us for parts of two seasons but he left a lasting mark on our organization."
Gunville and Manson both said they pegged Herold as the Raiders' future captain.
"I can't rave about him enough," Manson said. "As good a player as he was, it doesn't come close to the type of person he was. He had character. He looked you in the eye and shook your hand. You knew if you asked him something, he would get it done."
Herold's get-it-done attitude was part of what stood out for McKechnie, who coached in the WHL with the Regina Pats in 2014-15 under John Paddock.
"If there was work to be done, he just did it," McKechnie said, pausing to collect himself. "He was the first guy on the team to pack the bus. He was the last guy to stay unpacking the bus. The other [Pat Canadians players] would just be on their phones, only worrying about their own stuff."
That proud image of Herold on the bus was difficult for McKechnie to shake. He struggled to compose himself.
This hits home for everyone in the hockey world, but especially for Manson, who has ridden the bus for the past decade with his hometown Raiders after an 1,100-game NHL career. His 26-year-old son, Josh, rode the bus not that long ago in the SJHL and British Columbia Hockey League on his way to the Anaheim Ducks.
Herold's dream was to make the NHL one day.
He had perhaps the best shot on that Broncos bus. Gunville said he had already had conversations with pro scouts who predicted Herold would be an NHL pick in 2019.
"It's impossible to say," Manson said. "I do know that kid would have given himself every chance."