Yzerman: Never said Drouin trade was imminent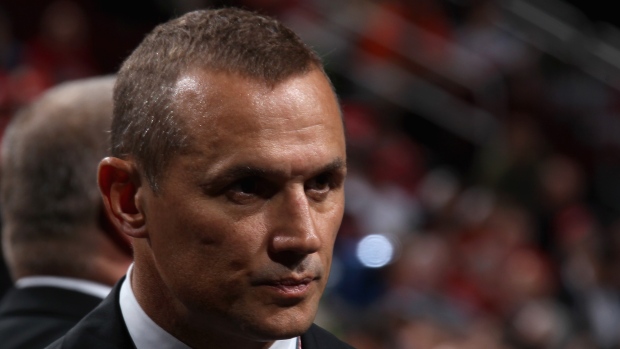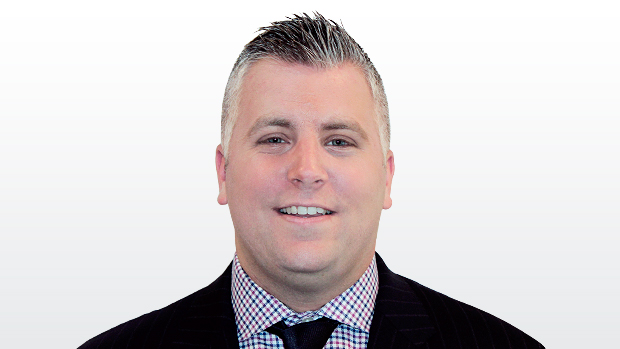 The gloves are off. An ugly situation in Tampa Bay has devolved into a war of words.
Tampa Bay Lightning GM Steve Yzerman responded publicly to the Jonathan Drouin saga on Thursday, saying that the team never indicated to Drouin's agent a trade was close.
Drouin's agent, Allan Walsh, said in a statement Wednesday that the Lightning "indicated a few days ago that a trade involving Jonathan was moving closer to completion" and that Walsh requested Drouin sit out AHL games until the deal was finished "to avoid potential injury from preventing an imminent trade."
Instead, Drouin chose not to play for the AHL's Syracuse Crunch in Toronto on Wednesday night, and the Lightning suspended him without pay for failure to report.
"We didn't feel it was right to pull the player (from the lineup) since the deal wasn't done," Yzerman told reporters. "Teams are watching."
Yzerman then suggested reporters should ask Drouin and Walsh whose idea it was to move forward with public trade request and decision to sit out.
"Everyone has a choice in how they handle it," Yzerman told reporters.
"It's obviously not the position we envisioned," Yzerman told reporters.
Yzerman then indicated that Lightning are still "actively and aggressively" trying to trade Drouin, but they have not found a deal yet.
"This obviously can't help," Yzerman told reporters. "My responsibility is to act in the best interest of the hockey club. Does it hurt? I guess time will tell. We are actively trying to find a deal. It doesn't put added pressure on me to make a deal."
Yzerman said he's not ready to say he's severed ties with Drouin and that he "keeps the door open," but admitted when Walsh took November's trade request public on Jan. 3 that it "changed everything."
Drouin's agent said his client has "no reason to continue with the Tampa Bay Lightning."
Similarly, the Lightning are under no obligation to meet Drouin's demands. Drouin, 20, is under Lightning control as a restricted free agent for at least the next five years. The No. 3 overall pick from 2013 posted 32 points in 70 games last season before becoming a healthy scratch in 20 Stanley Cup playoff games for Tampa Bay.
This year, the Lightning sent Drouin to the AHL after 38 games on the roster, which would prevent him from accruing another season of service at the NHL level (40 games). That would keep him under control as a restricted free agent until 2022, not 2021 should he be on the roster for another two games.
Lightning coach Jon Cooper also took responsibility for the Drouin situation in his pre-game availability with the media. Drouin's primary point production (goals and first assists) rank him among the elite players in his age group when adjusted for his limited time on ice. Drouin averaged 13 minutes per game last season.
"I think in this situation, you have to accept a little responsibility," Cooper told reporters. "That includes myself. When things work out, you have to accept responsibility. And when they don't, you have to accept it, too."
For more detailed background on Drouin's attempt to strong-arm Tampa Bay, read Wednesday's story about the risk-reward scenario in Drouin's decision to sit out.
Frank Seravalli can be reached at frank.seravalli@bellmedia.ca.