Zuccarello joins the TSN Trade Bait board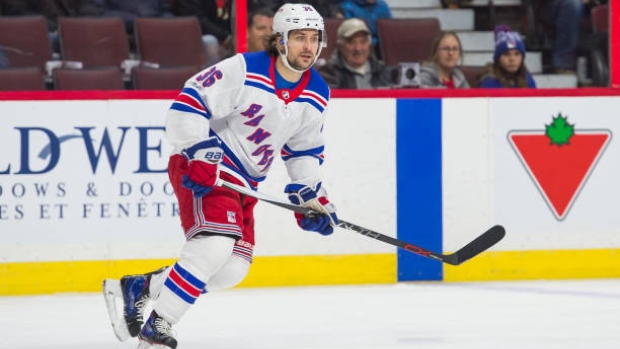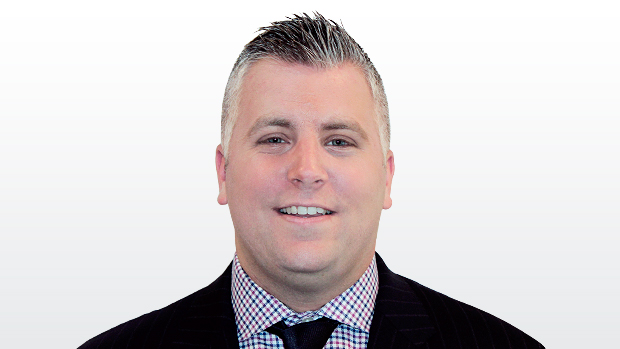 The New York Rangers warned in last month's letter to fans that this teardown might mean losing some "familiar faces."
Mats Zuccarello may be one of those faces.
Zuccarello, the team's leading scorer four of the last five seasons, has joined TSN's Trade Bait board at No. 10. There is significant and growing interest in Zuccarello, who also has the most points this season (43) of any player on the board. He has averaged 57 points over each of the last four seasons.
Zuccarello, 30, joins a crowded list of impact left wingers who could potentially be on the move before Monday's 3 p.m. trade deadline. He rounds out a top 10 that includes two of his teammates in Rick Nash at No. 2 and captain Ryan McDonagh just ahead of him at No. 9. Ranger rentals Michael Grabner and Nick Holden have already been traded.
Teams are also interested to see what Chicago Blackhawks GM Stan Bowman has up his sleeve before the deadline in a disappointing season. Chicago will almost certainly miss the Stanley Cup playoffs for the first time since Patrick Kane and Jonathan Toews' rookie seasons in 2007-08. But that doesn't necessarily preclude Bowman from tinkering.
Blackhawks winger Ryan Hartman, a 23-year-old who netted 19 goals last season, joins TSN Hockey's latest Trade Bait board at No. 22:
The Top 45
| Trend | Player | Pos | Age | Cap Hit | GP | G | PTS | Years | Clause |
| --- | --- | --- | --- | --- | --- | --- | --- | --- | --- |
| | 1. Erik Karlsson, OTT | RD | 27 | $6.5M | 54 | 5 | 42 | 1 | M-NTC |
| | 2. Rick Nash, NYR | LW | 33 | $7.8M | 60 | 18 | 28 | UFA | M-NTC |
| | 3. Mike Green, DET | RD | 32 | $6M | 57 | 6 | 29 | UFA | NTC |
| | 4. Derick Brassard, OTT | C | 30 | $5M | 58 | 18 | 36 | 1 | M-NTC |
| | 5. Patrick Maroon, EDM | LW | 29 | $1.5M | 57 | 14 | 30 | UFA | |
| | 6. Evander Kane, BUF | LW | 26 | $5.25M | 61 | 20 | 40 | UFA | |
| | 7. Mark Letestu, EDM | C | 33 | $1.8M | 58 | 8 | 19 | UFA | |
| | 8. Mike Hoffman, OTT | LW | 28 | $5.19M | 60 | 16 | 39 | 2 | M-NTC |
| | 9. Ryan McDonagh, NYR | LD | 28 | $4.7M | 49 | 2 | 26 | 1 | M-NTC |
| | 10. Mats Zuccarello, NYR | RW | 30 | $4.5M | 60 | 10 | 43 | 1 | |
| | 11. Zack Smith, OTT | C/LW | 29 | $3.25M | 46 | 5 | 17 | 3 | M-NTC |
| | 12. Tomas Plekanec, MTL | C | 35 | $6M | 60 | 6 | 24 | UFA | |
| | 13. Thomas Vanek, VAN | LW | 33 | $2M | 60 | 16 | 40 | UFA | |
| | 14. Max Domi, ARI | C/LW | 22 | $1.36M | 60 | 4 | 26 | RFA | |
| | 15. Jack Johnson, CBJ | LD | 31 | $4.35M | 60 | 3 | 8 | UFA | |
| | 16. Derek Ryan, CAR | C | 31 | $1.45M | 58 | 11 | 26 | UFA | |
| | 17. Max Pacioretty, MTL | LW | 29 | $4.5M | 60 | 16 | 35 | 1 | |
| | 18. Jeff Skinner, CAR | LW | 25 | $5.73M | 60 | 20 | 37 | 1 | NMC |
| | 19. Alex Galchenyuk, MTL | LW | 23 | $4.9M | 60 | 12 | 34 | 2 | |
| | 20. J-G Pageau, OTT | C | 25 | $3.1M | 56 | 8 | 20 | 4 | |
| | 21. Luke Glendening, DET | C | 28 | $1.8M | 48 | 8 | 14 | 3 | |
| | 22. Ryan Hartman, CHI | RW | 23 | $863K | 55 | 8 | 24 | RFA | |
| | 23. Boone Jenner, CBJ | C | 24 | $2.9M | 53 | 5 | 17 | RFA | |
| | 24. Andrew Shaw, MTL | C/RW | 26 | $3.9M | 43 | 10 | 19 | 4 | |
| | 25. Jordan Kyrou, STL | C/RW | 19 | $894K | 0 | 0 | 0 | 3 | Slide |
| | 26. Robby Fabbri, STL | LW | 22 | $1.1M | 0 | 0 | 0 | RFA | |
| | 27. Johnny Oduya, OTT | LD | 36 | $2M | 51 | 4 | 8 | UFA | M-NTC |
| | 28. Gustav Nyquist, DET | RW | 28 | $4.75M | 60 | 16 | 28 | 1 | NTC |
| | 29. Aaron Dell, SJS | G | 28 | $625K | 25 | 2.71 | .912 | UFA | |
| | 30. Jon Gillies, CGY | G | 24 | $725K | 2 | 4.35 | .815 | RFA | |
| | 31. Bobby Ryan, OTT | LW | 30 | $7.25M | 40 | 7 | 21 | 4 | M-NTC |
| | 32. Matt Hunwick, PIT | LD | 32 | $2.25M | 35 | 3 | 7 | 2 | |
| | 33. Benoit Pouliot, BUF | LW | 31 | $1.15M | 56 | 11 | 15 | UFA | |
| | 34. Josh Leivo, TOR | LW | 24 | $613K | 12 | 1 | 3 | 1 | |
| | 35. Tommy Wingels, CHI | RW | 29 | $750K | 54 | 7 | 12 | UFA | |
| | 36. Tomas Tatar, DET | LW | 27 | $5.3M | 59 | 16 | 27 | 3 | |
| | 37. Blake Comeau, COL | RW | 31 | $2.4M | 56 | 10 | 22 | UFA | |
| | 38. Ben Hutton, VAN | LD | 24 | $2.8M | 50 | 0 | 6 | 1 | |
| | 39. Matt Cullen, MIN | C | 41 | $1.7M | 58 | 6 | 15 | UFA | |
| | 40. Nic Petan, WPG | C | 22 | $863K | 12 | 1 | 1 | RFA | |
| | 41. Robin Lehner, BUF | G | 26 | $4M | 45 | 2.92 | .911 | RFA | |
| | 42. Mike Cammalleri, EDM | RW | 35 | $1M | 52 | 5 | 22 | UFA | |
| | 43. Xavier Ouellet, DET | LD | 24 | $1.25M | 36 | 0 | 4 | 1 | |
| | 44. Danny DeKeyser, DET | LD | 27 | $5M | 43 | 4 | 7 | 4 | NTC |
| | 45. Tyson Barrie, COL | RD | 26 | $5.5M | 46 | 6 | 36 | 2 | |
Contact Frank Seravalli on Twitter: @frank_seravalli​