Murray wins November NBA Rookie honours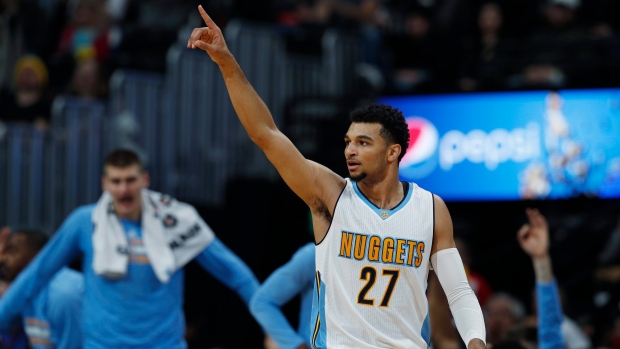 19-year-old Kitchener native Jamal Murray was named Western Conference Rookie of the month on Thursday.
The Denver Nuggets shooting guard led all West Rookies in scoring with 10.4 points, 2.9 rebounds, and 2.1 assists per game in the month of November.
On November 22nd, Murray score a career high 24 points on 9-of-13 shooting in a 110-107 victory over the Chicago Bulls.
Murray was drafted in the first round, seventh overall in the 2016 NBA draft. He's the first Canadian to be honoured with rookie of the month since Andrew Winnings in February 2015.
Philadelphia 76ers centre Joel Emiid recieved rookie of the month honours in the Eastern Conference.
The 22-year-old led all rookies with 18.2 points, 7.8 rebounds and 2.42 blocks per game. He also led all rookies in three-point field goal percentage at 50, despite being 7 feet tall.
The former third overall pick is the first rookie since Shaquille O'Neal in 1992-93 to post averages this high as a rookie.